Ringvorlesungsreihe Diversity, Gender & Intersektionalität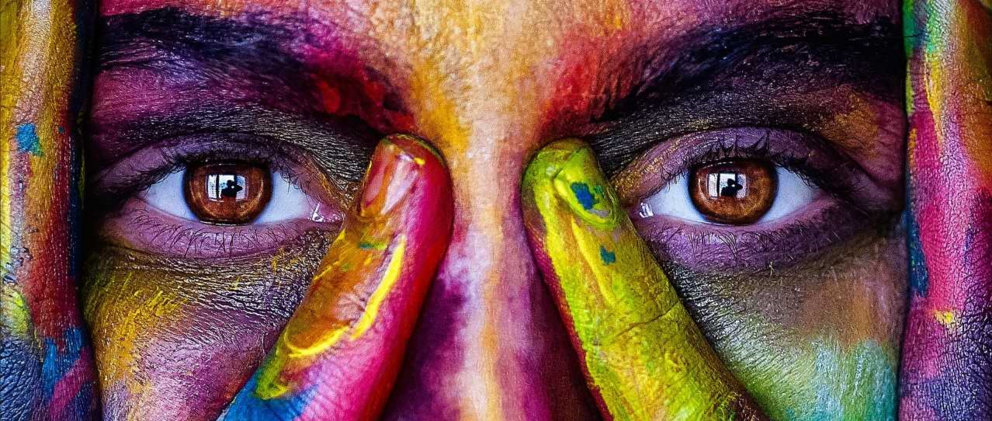 Mapping the Margins, Revisited: Intersectionality and American Studies
Prof. Dr. Karsten Fitz, Professur für Amerikanistik/Cultural and Media Studies
Die interdisziplinäre Vorlesungsreihe "Mapping the Margins, Revisited: Intersectionality and American Studies" befasst sich mit dem Thema Intersektionalität, indem einzelne Segmente der US-amerikanischen Literatur- und Kulturgeschichte in den Blick genommen werden. Als theoretischer Rahmen, der untersucht, wie Aspekte der sozialen und politischen Identität einer Person (z. B. Geschlecht, Einwanderungsgeschichte, Klasse, Nationalität, Sexualität, Religion, Behinderung, Alter, physische Erscheinung usw.) interagieren können, beschreibt Intersektionalität die Überlappung und Gleichzeitigkeit von verschiedenen, aber miteinander verbundenen Formen der Diskriminierung und Privilegien einer Person.
Die Brutalität der Polizei gegen Schwarze Menschen und People of Color in den USA (und darüber hinaus) in den letzten Jahren ist nur ein aktuelles prominentes Beispiel für strukturelle und systemische Diskriminierung. Mehr als dreißig Jahre nachdem der Begriff Intersektionalität von der US-amerikanischen Professorin für Rechtswissenschaft und Bürgerrechtsanwältin Kimberlé Williams Crenshaw (1989) geprägt wurde, hat das Konzept weltweite Aktualität und weit verbreitete transdisziplinäre akademische Anziehungskraft erlangt. Wir nehmen dies als Anlass und Ausgangspunkt, um US-amerikanische kulturelle und literarische Werke über Medien, Genres, Texttypen und Epochen hinweg (erneut) zu untersuchen.
Die Vorträge finden jeweils montags von18 bis 20 Uhr via Zoom statt und stehen allen Interessierten offen. Alle Vorträge der Ringvorlesung finden auf Englisch statt.
Datum
Vortrag
12.04.2021

Prof. Dr. Karsten Fitz, American Studies, University of Passau
"Introduction I, or: What is Intersectionality?"

19.04.2021

Vanessa Vollmann, PhD student, American Studies, University of Passau
"Introduction II, or: Theorizing Founding Mothers of Color in the Broadway Musical Hamilton"
Dr. Grit Grigoleit, American Studies, University of Passau
"At the Intersection of Race, Gender, Class: Constituting the Welfare Queen"

26.04.2021

Alexandra Hauke, American Studies, University of Passau
"From Eve to Moana: Ecofeminism and/as Intersectional Environmentalism"

03.05.2021

Dr. Chelsea Mikael Frazier, Department of Literatures in English, Cornell University
"Approaches to Centering Black Feminism in Eco-Thought"

10.05.2021

Bettina Huber, American Studies, University of Passau
"Chris Kyle, Mike Banning and Tony Stark: White Masculinity and the Idealized Soldier"

17.05.2021

Dr. Viola Huang, History Education & American Studies, University of Passau
"The History of Intersectional Politics in the Black Power Movement"

31.05.2021
Florian Zitzelsberger, American Studies, University of Passau
"Contesting Realness, or: Drag Race is Burning"
07.06.2021
Kai Prins, Department of Communication Arts, University of Wisconsin-Madison
"The Gay-te Keepers at the Fourth Wall: Queering the Borders of the Drag Stage"
14.06.2021

Prof. Dr. Alisa Kessel, Department of Politics and Government, University of Puget Sound
"The Politics of Protection: Narratives of U.S. Rape Culture and the "Bathroom Debate""

21.06.2021
Prof. Dr. Rebecca Brückmann, History of North America and its Transcultural Context, Ruhr-Universität Bochum
"Towards an Intersectional History of White Supremacy and the Black Freedom Struggle"
28.06.2021
Prof. Dr. Karin Stögner, Sociology, University of Passau
"Intersectionality and Antisemitism - A Critical Approach"
05.07.2021
Thomas Stelzl (plus Passau team), American Studies, University of Passau
"Where Are We Today? - Assessing three Decades of Intersectionality Discourse"
Abstract:
Lin-Manuel Miranda's Broadway musical Hamilton can be viewed as a text that reclaims the framer narrative "for those who were left out" (Romano 2016) as it deconstructed, for the first time, in the eyes of many, in a widely received popular text, the elitist, exceptionalist White male founder narrative. It is surely uncontested that the women of Color framer narrative constitutes one of the narratives that has long been left out. By reading the musical through an intersectional Critical Race Feminist lens, this presentation illustrates how Hamilton deconstructs the Founding Father myth of contemporary America and reclaims it for women by colorbending, genderbending, and genre-bending the narrative through the characters of Eliza Hamilton, Angelica Schuyler, and Maria Reynolds. At the intersections of gender and race, the representation of these characters sheds light on tropes that affect specifically women of Color identities and establishes Eliza's character as a Republican Mother of Color, a Founding Mother of Color.
Abstract:
Over the past 20 years intersectionality has gathered significance across disciplines. Based on thoughts and critique of black feminists, intersectionality in the late 1980s addressed the combined disadvantage of being both black and female in a concrete juridical context. Since then intersectionality has become a travelling concept and was thus transferred and broadened into an analytical framework, a theoretical and methodological paradigm, and into social action such as society-and work-centered movements or legal and policy advocacy.
Intersectionality as an analytical framework illuminates the social inequalities that arise for and marginalize African American women at the intersection of race, gender, and class. Impoverished black mothers in particular have been excessively stigmatized within the welfare discourse. Prominent example is the powerful narrative of the Welfare Queen, which morally judges and denigrates black mothers and as such serves to justify supervisory and punitive approaches in welfare policies. This presentation scrutinizes the genealogy and history of the long lasting controlling image of the Welfare Queen, which in turn plays a crucial role in how programs commonly termed welfare are perceived and consequently designed.
Bio:
Grit Grigoleit is principal investigator in the BMBF-funded research project "'Welfare Queens' and 'Losers': eine intersektionale Untersuchung zur Wirkungsweise von Rasse und Geschlecht und deren Reproduktion im US-amerikanischen Wohlfahrtsstaat". In this project she investigates how the intersection of race, gender, and class structure and determine the U.S. welfare system for generations and thus produce inequalities and different outcomes for racial groups. Prior to this she conducted research on migration and gender issues at the Helmut Schmidt University Hamburg, Hamburg University of Technology as well as at Texas A&M in College Station, Texas.
Abstract:
The history of the United States is replete with violence against underprivileged groups. At the same time, the alleged "discovery of America" has its roots in the domination of lands that became known as "the New World," allowing settlers to conquer both territory and people at the same time. This became one of the earliest iterations of the interconnectedness between the oppression of the American ecologies and social-cultural-political "Others" that disciplines such as ecofeminism and intersectional environmentalism continue to expose and scrutinize. The Puritan ideologies that developed from this takeover are largely identified with religious discourse that heralded the Biblical Adam as the new "American hero" and Eve's "primal crime," which caused the fall of the Garden of Eden, as justification for the alleged insubordination of women as well as yet another reason for interlinking woman and land—both seen as inferior. American narratives of all eras, genres, and media have since negotiated this gendered space wherein the environment is always already identified with female—and thus stereotypically feminine—biologies, ecologies, and behaviors. In this lecture, I will read both classic and contemporary American cultural productions, from Nathaniel Hawthorne's The Scarlet Letter (1850) to Disney's Moana (2016), across theorizations of ecofeminism and/as intersectional environmentalism to raise awareness of and question the enduring and essentialist interconnected disenfranchisement of subordinated groups (among them women) and nature.
Bio note:
Alexandra Hauke is a lecturer in American Studies at the University of Passau, where her research and teaching focus on ecofeminism, Indigenous studies, folk horror, film studies, and digital cultures. She has written and published on American ecofeminist gothic and horror fiction, law and legal cultures in Native American detective fiction, blackness in horror film, utopian idealism in dystopian literature as well as self-branding on YouTube, and has co-edited essay collections on Native American survivance, 21st-century Canadian literatures and politics as well as the post-truth era in the United States.
Abstract:
The prevailing disciplinary and theoretical frameworks for comprehending black feminist subjectivity and its integral relationship to world/land/territory/earth-ethics are impoverished. We can address this impoverishment by turning to black women cultural producers like author Octavia Butler and visual artist Wangechi Mutu to configure a heteromorphic understanding of the social, political, and physical worlds we currently inhabit.
Through narrative and visual culture, Mutu and Butler articulate political ecologies that move beyond the limited correctives made available through the conventions of Western formal politics. Moreover, I argue that Butler and Mutu disrupt environmental studies frameworks informed by colonial European notions of 'the political.' These disruptions allow both visionaries to reconstitute the (un)limits of humanity and construct alternative conceptions of ecological ethics within our present world and beyond it."
Bio note:
Chelsea Mikael Frazier is a Black feminist ecocritic—writing, researching, and teaching at the intersection of Black feminist theory and environmental thought. As Founder and Chief Creative Officer at Ask An Amazon she designs educational tools, curates community gatherings, gives lectures, and offers consulting services that serve Black Feminist Fuel for Sustainable Futures. She is also a Faculty Fellow in the Cornell University Department of English and in the Fall of 2021 she'll begin her tenure-track appointment as an Assistant Professor of African American Literature.
Her scholarship, teaching, and public speaking span the fields of Black feminist literature and theory, visual culture, ecocriticism, African art and literature, political theory, science and technology studies, and Afrofuturism.
She is currently at work on her first book manuscript—an ecocritical study of contemporary Black women artists, writers, and activists.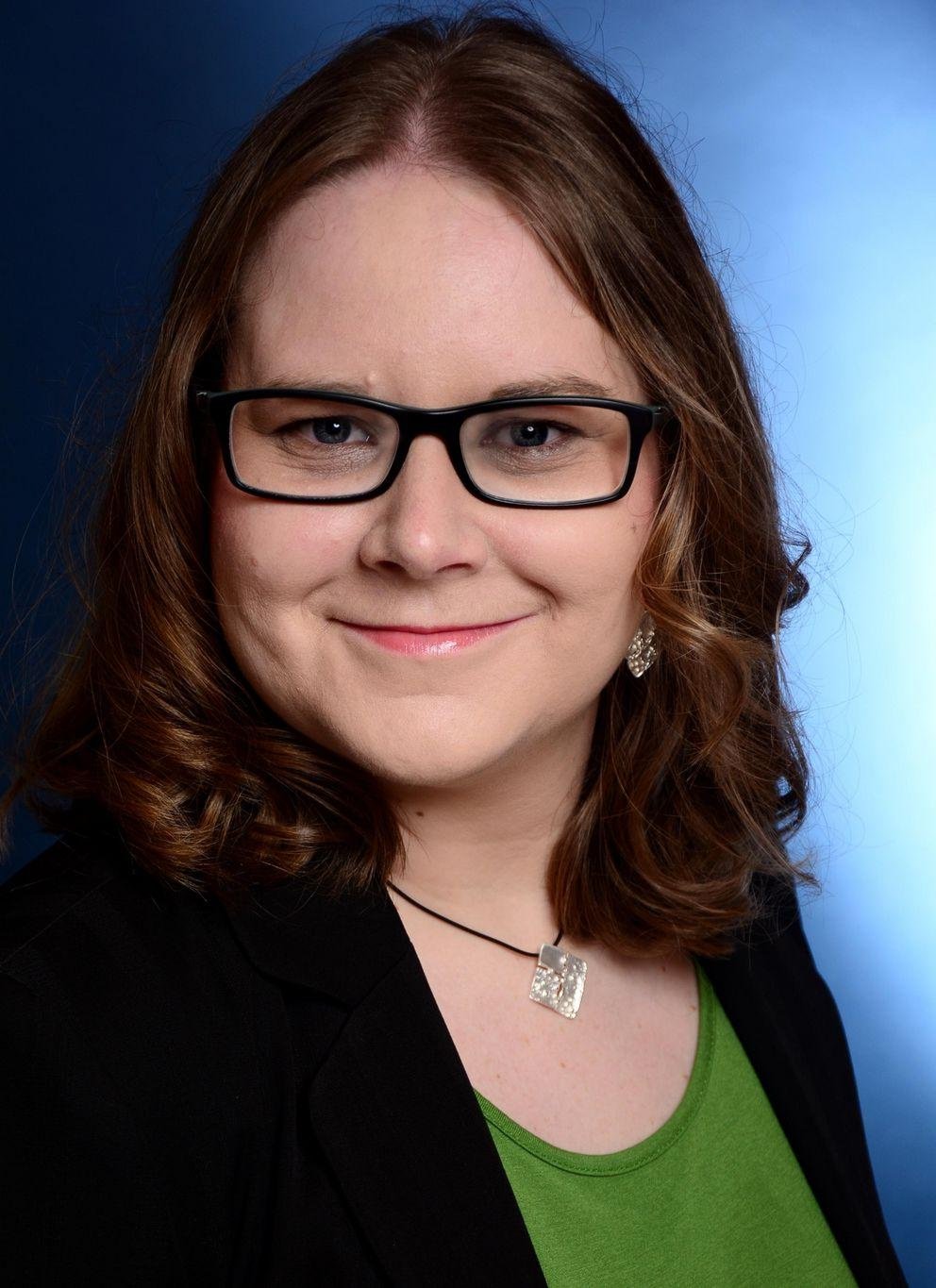 Abstract:
The idealized soldier, strongly connected to the concept of 'warrior,' is expected to be a courageous and aggressive white man. In the context of these gender expectations, femininity is often equated with peace and masculinity with war. In this discourse, men are also seen as protectors of women and children, but also of ideas, of traditions, and even of democracy. This trope is frequently used in movies surrounding war experiences.
But more recent cultural productions employing this idealized soldier motive, especially following 9/11, often depict a broken and isolated man unable to reintegrated into civilian life who is hurt – physically and/or mentally. In this presentation, I will examine the use of these tropes in selected action and war movies and give tentative conclusions regarding the possibilities and limits of these representations for the cultural understanding of trauma and white masculinity.
Bio:
Bettina Huber finished her M.A. in American Studies at the University of Regensburg in 2017 and is currently teaching American Studies at the University of Passau. Her research focuses on the negotiations of identities and the challenges of perpetrator traumas in life narratives of U.S. soldiers. Her research interests include gender studies, trauma studies, life narrative studies, and the U.S. military. Her articles, focused on gender studies and life narrative studies, have been published, among others, in the Journal New Horizons in English Studies and in the COPAS Journal.
Abstract:
On May 3, 1967, the Black Panther Party for Self-Defense was mentioned for the first time in the New York Times with the headline "Armed Negroes Protest Gun Bill". Only two years later, in 1969, former F.B.I. Director J. Edgar Hoover labeled the Panthers the "greatest threat to internal security of the country". Within public spheres Black Power activists have been portrayed as beret-wearing, gun-swinging, violent, nationalist, masculine, urban militants and radicals in the North.
This lecture will provide a more complex picture of the Black Power Movement, emphasizing the history of the movement's intersectional politics. The lecture will discuss Black Power's contributions to equal education, employment, and housing; highlight the movement's interracial programs and collaborations as well as emphasize the important roles of Black women in the movement, thus challenging the idea that the movement was entirely male-dominated.
Bio note:
Viola Huang is a research associate in the Department of History Education as well as American Studies at the University of Passau in Germany. She holds a Ph.D. in History and Education from Columbia University in New York City. Her research focuses on 20th century African-American history, specifically the history of social movements, community activism, and alternative and transformative education. As part of the interdisciplinary project SKILL.de (Strategien zur Kompetenzentwicklung: Innovative Lehrformate in der Lehrkräftebildung, digitally enhanced), her teaching addresses questions of historiography, memory, and (counter) public history.
Abstract:
This lecture addresses the concept of realness in drag performance and its history in ball culture to ask how real the notion of realness can be in times when drag seems to have made it in the cultural mainstream. By situating RuPaul's Drag Race in the "great tradition" of the 1990 documentary Paris Is Burning (as promoted by RuPaul himself), I discuss the representational politics that render both examples unreal. While realness can be understood as a disidentification with the queer-of-color self, the embodiment of hegemonic norms, with the aim to secure survival within a majoritarian (racist, transmisogynistic, etc.) society, both Paris Is Burning and Drag Race deviate from this idea by producing narratives that foreclose possibility because they follow pre-determined paths. Realness, if presented through the filter of a genre that is inevitably constructed—despite a certain claim to authenticity of both reality TV and documentaries—, becomes something other than real. Once the queer-of-color self or the drag artist become a storytelling device, I argue, they are implicated in a narrative trajectory that cannot escape a (hetero)normative framing. Recognition thus comes at a cost, and my task in this lecture will be to mediate between the queer utopian becomings implied in the very promise of recognition and teleological narrative models that bind individuals to stories of progression/success or regression/failure.
Bio:
Florian Zitzelsberger is a PhD candidate at the University of Passau whose research primarily focuses on queer theory and narratology, performance studies, and musicals on stage and screen. He is interested in the peripheries of drag culture and currently studies performance in the context of posthumanism and death. Recent publications include articles on metalepsis, queer desire, and failure. As part of the interdisciplinary project SKILL.de (Strategien zur Kompetenzentwicklung: Innovative Lehrformate in der Lehrkräftebildung, digitally enhanced), his teaching addresses questions of canonization, representation, and literacy in the digital age.
Abstract:
Borders are more than physical sites of separation between nation and state: borders are also discursive sites at and through which we identify belonging. In this lecture, I examine a metaphorical border and its exclusionary implications: the fourth wall on the drag stage. Despite the marginal advances of trans and non-binary drag queens on recent seasons of RuPaul's Drag Race, the drag stage largely represents a space of "homonormative hegemony": only queer people whose performances of drag are intelligible and nonthreatening to mainstream audiences are given a stage. Drag kings are described by drag queens and academics alike as threatening or boring and are routinely denied entrance onto mainstream stages. Using contextual rhetorical analysis of contemporary moments of drag king visibility in mainstream drag, I explore how the mainstream drag stage becomes a space for cisgender male drag queens to enact and enforce homonormativity. I situate my analysis on the metaphorical border of the theatrical fourth wall to demonstrate how reading the drag stage as a space to enact citizenship and drag queen performance as a signifier of belonging opens the door to understanding how homonormativity operates, as it envelops queer bodies in normative, neoliberal values and narratives and norms queer spaces.
Bio:
Kai Prins is a graduate student in the Department of Communication Arts at the University of Wisconsin – Madison, where s/he studies rhetoric at the intersections of gender, bodies, and performance. Kai is also the award-winning drag king and burlesque performer known as Will X. Uly (pronounced "Will Actually").
Abstract:
When the Supreme Court of the United States declared racial segregation in public schools as unconstitutional in its 1954 Brown v. Board of Education decision, segregationists across the South formed a counter-movement that came to be known by its self-designation as "Massive Resistance." Segregationist politicians as well as grassroots agitators attacked Black Freedom activists from a variety of hostile positions. Whereas Massive Resistance's masculinist rhetoric and the concomitant ideal of (white) Southern Womanhood has previously led to a focus on hegemonic masculinity in the movement's historiography, white women played a vital role. This lecture will provide an intersectional analysis of white supremacist women's activism in the 1950s and 1960s South. It will examine the entwinements of gender, race, differential social backgrounds, motivations, and forms of action, thereby highlighting the importance of multi-dimensional analyses of power in the history of the Black Freedom Struggle and white supremacist resistance.
Bio note:
Rebecca Brückmann is an assistant professor of North American history in its transcultural context at Ruhr-University Bochum. She completed her Ph.D. in modern history at the Graduate School of North American Studies at Freie Universität Berlin in 2014 and taught at the Universities of Cologne and Kassel. Her research focuses on North American sociocultural and spatial history, including Black history and Southern history, the history of white supremacy, and gender history. Her recent publications include articles in the South Carolina Historical Magazine, the European Journal of American Studies, and the monograph Massive Resistance and Southern Womanhood: White Women, Class, and Segregation (University of Georgia Press, 2021).
Abstract:
In the social sciences, intersectionality is used as a methodological tool to investigate the multidimensionality of power relations. Coined in the 1980s by theorists of Black Feminism to analytically grasp and criticise the specific forms of multiple discrimination of women of colour, the concept has experienced an unparalleled upswing in recent years and has been applied to a multitude of other cases of discrimination. However, it is striking that global antisemitism is only rarely included in intersectional theory, and Jews are often excluded from feminist anti-racist social movements that claim to be guided by intersectionality. Jews are rarely mentioned as a minority with special interests that need to be protected and promoted; rather, they tend to be regarded as representatives of Whiteness that is under critique. This poses the question: why does the intersectionality framework routinely exclude antisemitism? In this presentation I will first contrast antisemitism and racism, before showing that antisemitism research and intersectionality need not necessarily exclude each other. I will go on to develop a specific approach to intersectionality that views ideologies in relation to each other and reads antisemitism itself as an intersectional ideology.
Bio:
Karin Stögner is Professor of Sociology at the University of Passau, co-ordinator of the Research Network on Racism and Antisemitism in the European Sociological Association and co-founder and speaker of the Working Group Antisemitism in the German Sociological Association. Previously she did research at the University of Vienna, Lancaster University, Georgetown University, Goethe University Frankfurt and the Hebrew University of Jerusalem. Her research focuses on the critical theory and feminism as well as on the interrelation of antisemitism, sexism and nationalism.
Vergangene Vorlesungsreihen
Mit der Vortragsreihe "UniVersity" startet im Wintersemester 2020/21 unter Leitung von Vizepräsidentin Frau Prof. Dr. Hansen und in Zusammenarbeit mit der Frauenbeauftragten Frau Prof. Dr. Sieber und dem Referat Diversity und Gleichstellung eine neue Ringvorlesungs-Reihe, die künftig jedes Semester aus verschiedenen Blickwinkeln das Thema Diverstiy aufnimmt und die Universität in gemeinsamer Verantwortung zum Thema verpflichtet.
Als Auftakt soll die Vortragsreihe "UniVersity" grundsätzliche Fragen zu Diversität und Gesellschaft behandeln, wie z.B. "Wie gehen wir an der Hochschule tagtäglich, aber auch in strategischen Überlegungen mit Diversität um?", "Inwiefern sind Normalitätsvorstellungen in Interaktionen, Strukturen und Verfahren in die Wissensproduktion eingeschrieben?" oder "Welche Verantwortung trägt die Universität für die gesellschaftliche Transformation von Diversität?" und zum Diskurs anregen.
Die Vorträge starten jeweils um 16 Uhr und finden – je nach Corona-Lage – physisch oder online statt.
Unter diesem Link finden Sie die Abstracts zu den Vorträgen.
Datum
Vortrag
01.12.2020

Prof. Dr. Christina Hansen, Universität Passau (online)

"Wie aus Vielfalt Diversity wurde - eine vielleicht provokative Einführung"

15.12.2020

Dr. Nathalie Schlenzka, Antidiskriminierungsstelle des Bundes (online)

"Diskriminierungsrisiken an Hochschulen begegnen: Was braucht es für einen systematischen Diskriminierungsschutz?"

19.01.2021

Dr. Jennifer Schevardo, Helmholtz-Zentrum Berlin

"Ein Werkstattbericht: Das HZB als außeruniversitäre Forschungseinrichtung im Diversity-Audit"

26.01.2021

Prof.Dr.Isabell Diehm, Universität Frankfurt

"Heterogenität, Differenz und Ungleichheit im Bildungsbereich"

02.02.2021

Prof.Dr. Andrea D. Bührmann, Universität Göttingen

"Universitäten als Ermöglichungsräume"
Universitäten sind jahrhundertealte, traditionsbewusste Einrichtungen und verändern sich nur sehr langsam. Viele unserer Abläufe, Bezeichnungen und Gewohnheiten stammen buchstäblich aus dem Mittelalter. Der Satz "Das haben wir schon immer so gemacht!" ist auf unseren Fluren oft zu hören, und oft dient er dazu, einer Vorgehensweise Autorität zu verleihen. Aber ändert der Ruf nach "Diversity Management" an Universitäten wirklich etwas daran?
Abgesehen davon, dass trotz vieler Kampagnen des Diversity-Managements in Wirtschafts- und Universitätsbetrieben (noch?) keine nennenswerten quantitativen Veränderungen in der Beschäftigungsstruktur bewirkt haben, lassen sich auch konzeptionelle Probleme einer simplen "Vielfalt bringt mehr"-Forderung herausarbeiten: So wird beispielsweise im Versuch, "diverser" zu werden, häufig auch der Anspruch "flexibler" zu werden, verknüpft. Dabei fügt sich eine neoliberale Rhetorik ökonomischer Nützlichkeit von "Anderssein" in die Auflösung von Fördermaßnahmen: Statt Umverteilung braucht es eben nur das richtige Management (diversen) Klientels.
Im Vortrag wird auf der Grundlegung verschiedener Ansätze und Intentionen zur Diversity der Frage nachgegangen, wie an Orten, an denen die Diversity-Praxis eine besonders große Rolle für die Entfaltungsmöglichkeiten von Menschen spielt – wie z.B. an Universitäten - eine kommunikative Berücksichtigung von Differenz und Identität, von Fremdheit und Anderssein möglich wird, die dominante Differenzschemata nicht so relevant setzt, dass man gezwungen oder verführt wird, sich in diesen Schemata darzustellen, und einem und einer zugleich die Freiheit gewährt wird, sich in diesen Schemata zu artikulieren.
Diversity birgt also das Risiko, hinterfragt zu werden. Wie das bei guter Kritik der Fall ist. Wer sollte das pflegen, wenn nicht die Hochschulen?
Rassistische Beleidigungen und Abwertungen, sexuelle Belästigung, fehlende angemessene Vorkehrungen für Beschäftige und Studierende mit Behinderungen oder Trans*studierende, aber auch institutionelle Diskriminierung, machen vor Hochschulen nicht halt. Wie äußert sich Diskriminierung an Hochschulen konkret und auch aktuell im Kontext von Corona? Welche Verpflichtungen zu Diskriminierungsschutz haben Hochschulen? Wie gehen Hochschulen bei der Prävention von und der Intervention bei Diskriminierung vor und mit welchen Herausforderungen sind sie dabei konfrontiert?
Im Vortrag werden diese und weitere Fragen thematisiert und aufgezeigt, welche Handlungsspielräume und künftige Entwicklungsmöglichkeiten Hochschulen für einen effektiven Diskriminierungsschutz haben. Dabei wird auch die Rolle von Beratungsangeboten, Beschwerdeverfahren und Richtlinien bei Diskriminierung an Hochschulen beleuchtet.
Das Diversity-Audit des Deutschen Stifterverband wurde Jahre 2012 zunächst für Hochschulen entwickelt und seitdem haben sich 42 deutsche Universitäten und Fachhochschulen als diversity-sensible Arbeitgeber zertifizieren lassen. Das Helmholtz-Zentrum Berlin ist die erste außeruniversitäre Forschungseinrichtung in Deutschland, die dieses Audit durchläuft. Der Auditierungsprozess und seine Themenschwerpunkte wurden für dieses Pilotprojekt eigens angepasst. Begleitet wird das HZB von der erfahrenen Auditorin Karoline Spelsberg-Papazoglou.
Das Audit ist am HZB als ein partizipativer Prozess aufgesetzt, der rund neun Monate dauern wird. Im Laufe von drei Veranstaltungen und einer längeren Umsetzungsphase werden Ideen der Mitarbeitenden gesammelt, der Ist-Zustand am HZB kritisch ausgewertet und mögliche Maßnahmen zur Stärkung von Diversity entwickelt und umgesetzt. Möglichst viele Mitarbeitende und Führungskräfte aus allen Bereichen des HZB sollen sich in den Prozess einbringen und für die Umsetzung der Ideen Verantwortung übernehmen. Auch die Geschäftsführung des Hauses positioniert sich klar für das Audit und nimmt praktisch an seiner Gestaltung teil.
Hier wird es um einen Einblick in den laufenden Prozess gehen. Vorgestellt werden die spezifischen Ziele und Herausforderungen einer außeruniversitären Forschungseinrichtung beim Thema Diversity sowie eine erste Bilanz: Welche Faktoren haben den Prozess bis dahin begünstigt und welche Blockaden sind offenbar geworden? Aus welchen Motiven haben sich Mitarbeitende in das Audit eingebracht und wie ist es gelungen, sie über einen längeren Zeitraum aktiv zu halten? Was waren quick wins und welche Ziele haben sich als (zunächst) unrealistisch erwiesen.
Ein Plädoyer für die begrifflich-systematische Unterscheidung der Konzepte 'Heterogenität' und 'Differenz' leitete den Vortrag ein und rahmt ihn theoretisch. Daran schließen sich Überlegungen an, welche die anhaltenden stark ethnisch und sozial codierten Ungleichheitsverhältnisse im Bildungsbereich institutionen- und diskriminierungstheoretisch in den Blick nehmen werden.
Universitäten sollten in der Regel als Ermöglichungsräume wirken, indem sie allen ihren Mitgliedern bzw. Angehörigen die besten Rahmenbedingungen bieten, damit sie erfolgreich forschen, lehren oder andere Karrieren verfolgen können. Für den Zugang zu Universitäten und entsprechende Karrieren sollte dabei das meritokratische Ideal gelten – d.h. nur die eigene Leistung zählt. Ein Blick in die empirisch-konkrete Praxis zeigt jedoch, dass Menschen mit bestimmten sozialen wie kulturellen Hintergründen und Erfahrungen in Universitäten - oftmals unabhängig von Ihren Leistungen - privilegiert und andere diskriminiert werden. Dies widerspricht nicht nur dem meritokratischen Ideal, sondern auch dem Gleichbehandlungsgrundsatz. Darüber hinaus aber hat es auch negative Folgen für die Studien- und Forschungsleistungen aller. Studien zeigen nämlich, dass ein inklusives Klima Kreativität und Innovation befördert, während Diskriminierungserfahrungen die Leistungen der Betroffenen mindert.
Mit Blick darauf werde ich in meinem Vortrag aufzeigen, wie Universitäten über die Implementierung von Diversitätsstrategien auch praktisch (wieder) zu (diskursiven, analogen und digitalen) Ermöglichungsräumen werden könnten. Als Beispiel dient mir die inklusive und transformative Diversitätsstrategie der Universität Göttingen. Meinen theoretischen Ausgangspunkt bildet das Forschungsprogramm der reflexiven Diversitätsforschung.