Psychological Counselling Service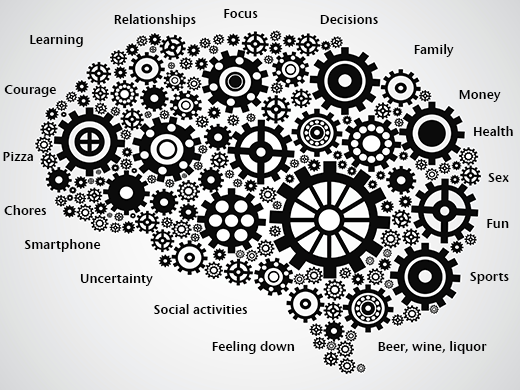 About our services
The Psychological-Psychotherapeutic Counselling Service offers individual counselling sessions and support to students enrolled at the University of Passau. It tries to facilitate your integration into university life, helps you to cope with the rigours of academic study and advises you on all personal, family and performance-related problems.
This is measured not only on your outward academic success or good exam results – because quite often it is the students' own attitudes and expectations that put them under tremendous pressure – but rather on your contentedness and personal development as you go about your studies and engage in student life. Important aspects of this is that you have positive engagement with your fellow students, contact with the teaching staff and feel you are in control of your own life, which includes becoming independent from your parents and learning to stand on your own two feet.
Help and information concerning your studies can come from student societies and University advisers, such asKSG (Catholic Students' Society), ESG (Protestant Students' Society), the Academic Advice Service and programme advisers, the student committees ('Fachschaften') – FS Philo, FS Jura, FS WiWi, FS Info).
What to expect from our psychological counselling services
As a crisis intervention and counselling centre, we aim to offer the help and support you need, when you need it. However, we cannot provide one-size-fits-all solutions for complex situations. Instead, we consider psychotherapeutic conversations to be an open situation in which the person seeking advice has room to develop their own perspective. These conversations are neutral and strictly confidential. They aim to determine the causes of a person's distress, which are often diffuse and impalpable, and help the person to conceptualise them. Once this has been done, we can find the right strategy for dealing with the problem together.
It is possible to become so deeply stuck in a crisis that you lose sight of what you can do to free yourself of your emotional blockage – which can take the form of depressed mood, inhibitions or an inability to focus on your work. Psychotherapy can help to clarify the situation and show up ways out of the crisis. As one student said after a successful crisis intervention: 'Sometimes it takes more than common sense and having the heart in the right place to be able to really help someone.' Although it has to be said that these two points are also very important for psychologists.
The important thing is this: If you have problems, don't hide in your shell and keep quiet; instead, talk to family members or very close friends, and don't wait until your emotional problems have become so big that you can't see a way out.
You can rest absolutely assured that we will keep your details and everything we discuss with you entirely secret – apart from anything else, we are bound by very strict confidentiality and data protection laws. And our counselling services are entirely free of charge.
Maria Zessin
Room JUR 013
Innstr. 39
Phone: +49(0)851/509-1170
Dr. Lisa Huber-Flammersfeld
Room JUR 013
Innstr. 39
Phone: +49(0)851/509-1171
For scheduling an appointment please call +49 851 509 1153 during the office hours: Monday - Friday 09.00 -12.00 am