Newsletter Familyservice February 2023
This newsletter has been translated using automated translation software. Please note that parts of the translation may, therefore, not be absolutely correct. If you have any questions, please contact the Family Services Office of the University of Passau.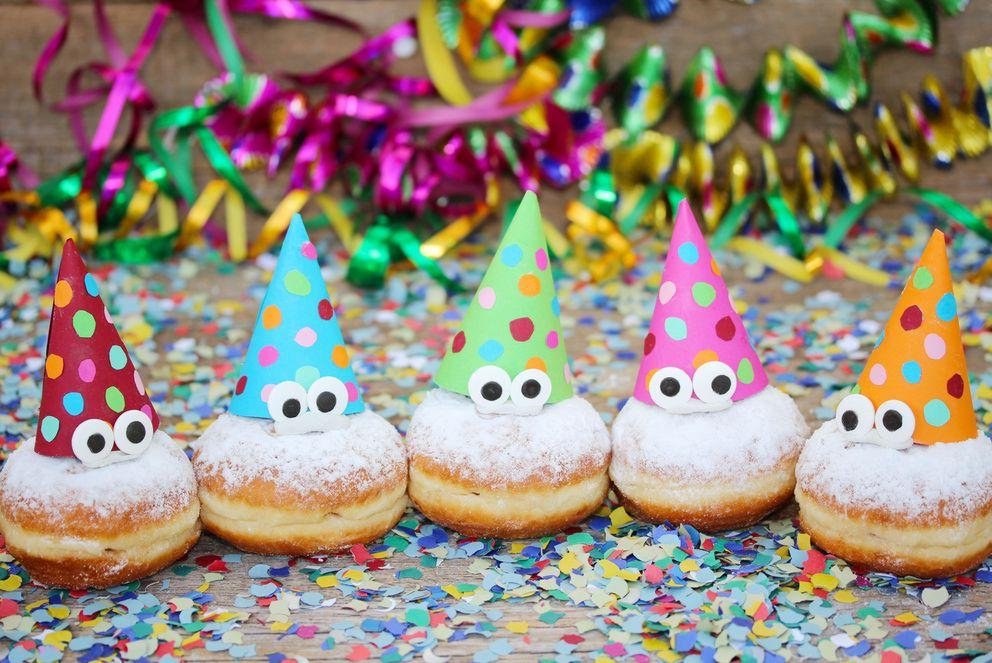 Dear families,
In this newsletter we would like to draw your attention to upcoming events of the University of Passau and our external cooperation partners.
Kind regards
Your family service
Our topics:
Kind.Jugend.Kunst: Design Your Own Carnival Mask
"Helau!" "Helau!" Carnival is here! The Chair of Art Education/Aesthetic Education invites children aged 6 to 11 to one-day workshops in the paper atelier on 18 and 19 February 2023 from 10 am to 3 pm. There, they can easily create their own masks out of paper.
You can find an overview of the most important information in the flyer (in German).
If you have any questions or would like to register, please send an e-mail to kind.jugend.kunst@gmx.de.
Europabücherei Passau: Varied Programme for Children and Young People in February
The Europabücherei Passau offers a wide range of activities for children and young people in February. Picture book cinema, creative writing nights, children's theatre or the multi-day carnival holiday programme - there is something for everyone. Detailed information on registration and dates can be found in the calendar of the Europabücherei.
Kinderschutzbund Passau e. V.: Carnival Party on 17 February
The Kinderschutzbund Passau e. V. invites children from the age of 5 (without parents) to a carnival party in the Haus der Generationen (Heiliggeistgasse 3) on 17 February from 2:30 to 5 pm.
Participation is free of charge. You can register via phone +49 (0)851 2559 or via email to mail@kinderschutzbund-passau.de.
Kinderschutzbund Passau e. V.: Family Café
The Kinderschutzbund Passau e. V. welcomes parents and children in the family café in the children's room of the Kinderschutzbund. The event takes place on Tuesdays and Wednesdays in the Haus der Generationen (Heiliggeistgasse 3) from 2 pm and on Thursdays in the Nikolastraße 9 from 9 am to 12 pm. Parents can discuss all facets of family life, discover common and new interests or simply relax. You can find more information on the website of the Kinderschutzbund Passau.
Stadtjugendring Passau: Holiday Programme in the Forest Adventure Park
During the school holidays (Carnival, Easter, Whitsun, summer and autumn), the Stadtjugendring Passau offers a daily holiday programme from 7 am to 5 pm for children from Passau aged 7 to 13. The programme costs 8 euros a day, including breakfast, lunch, afternoon snack and drinks. Registration is possible on a daily basis.
Further information is available on the website of the Stadtjugendring. Registration is possible via telephone +49 (0)851 37932495 or via email to info@sjr-passau.de.