Newsletter Familyservice March 2023
This newsletter has been translated using automated translation software. Please note that parts of the translation may, therefore, not be absolutely correct. If you have any questions, please contact the Family Services Office of the University of Passau.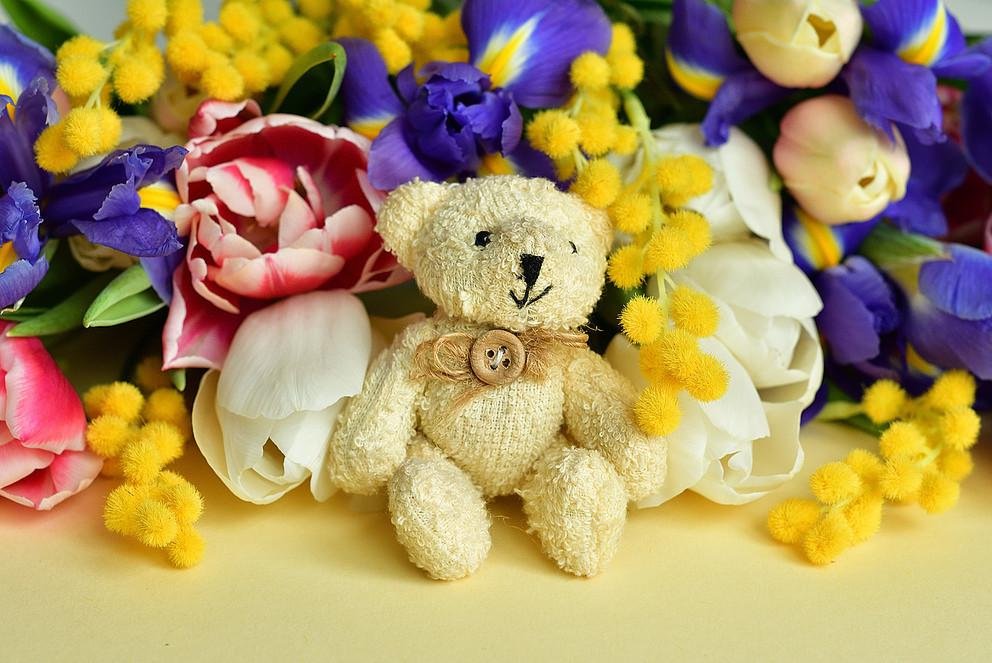 Dear families,
In this newsletter we would like to draw your attention to upcoming events of the University of Passau and our external cooperation partners.
Kind regards
Your family service
Our topics:
Studying as a Parent Award: Apply by 16 April 2023
The University of Passau awards the "Studying as a parent award" (Studieren-mit-Kind-Preis) once a semester at all faculties. The prize is awarded to the best graduates with a child or children in each faculty who have completed their studies with above-average academic performance.
The prize money is 500 euros each. With this award, the University of Passau recognises the special commitment of parents who have managed to combine raising children with successful studies.
The application deadline is the 16 April 2023.
All information about the application process can be found on the website of the Executive Support Unit Diversity and Gender Equality.
Kinderschutzbund Passau e.V.: Volunteers Wanted for the Holiday Programme
The Kinderschutzbund Passau e. V. is organising an all-day care programme for children aged 5 to 12 during the summer holidays from 31 July to 18 August 2023. For this, volunteers are needed to help run the workshops and activities.

For more information and contact details, please consult the flyer (in German).
Europabücherei Passau: Varied Programme for Children and Young People
pro familia Niederbayern e. V.: Events in March
In March, pro familia offers various events for (expectant) parents and children.
• From 29 March: Every Wednesday from 9:30 to 10:30 a.m. there is a toddler group for children from 6 to 12 months with an accompanying person. It offers age-appropriate play and movement activities, music, contact with other families and the opportunity to talk about everyday life with children.
• 30 March: At the Breastfeeding Café, pregnant women, breastfeeding and non-breastfeeding mothers with their children of all ages, fathers and all interested parties find empathetic support in a relaxed atmosphere. The Breastfeeding Café is a place for exchange, for making contacts, for meeting like-minded people and with lots of information on how to deal with children in a need-oriented and loving way.
• 31 March: The midwife consultation offers anyone who has not yet found a midwife for care during and after pregnancy advice on complaints in early pregnancy, questions about the birth, the postpartum period, weight control and all aspects of breastfeeding, bottle feeding and supplementary costs.
You can find more information in the calendar of events of pro familia Niederbayern.
Kinderschutzbund Passau e. V.: Excursion to the Ortenburg Wildlife Park
On the afternoon of 31 March, the Kinderschutzbund Passau e. V. is organising an excursion to the Ortenburg Wildlife Park for children from the age of 6 (without parents). Registration is possible until 28 March by phone: +49(0)851-2559 or by email to: mail@kinderschutzbund-passau.de.

Further information can be found on the website of the Kinderschutzbund
Stadtjugendring Passau: Holiday Programme in the Forest Adventure Park
During the school holidays (Carnival, Easter, Whitsun, summer and autumn), the Stadtjugendring Passau offers a daily holiday programme from 7 am to 5 pm for children from Passau aged 7 to 13. The programme costs 8 euros a day, including breakfast, lunch, afternoon snack and drinks. Registration is possible on a daily basis.
Further information is available on the website of the Stadtjugendring. Registration is possible via telephone +49(0)851-37932495 or via email to info@sjr-passau.de.
Kinderschutzbund Passau e. V.: Parents' Course in April
The Kinderschutzbund Passau e. V. and the educational counselling centre of Caritas Passau offer the parenting course "Strong Parents - Strong Children" especially on the topic of puberty. The course will take place from 18 April to 16 May 2023 and offers practical and interactive tips in five sessions as well as a forum for exchange with other parents.
Detailed information on the parenting course and registration can be found on the website of the Kinderschutzbund Passau.