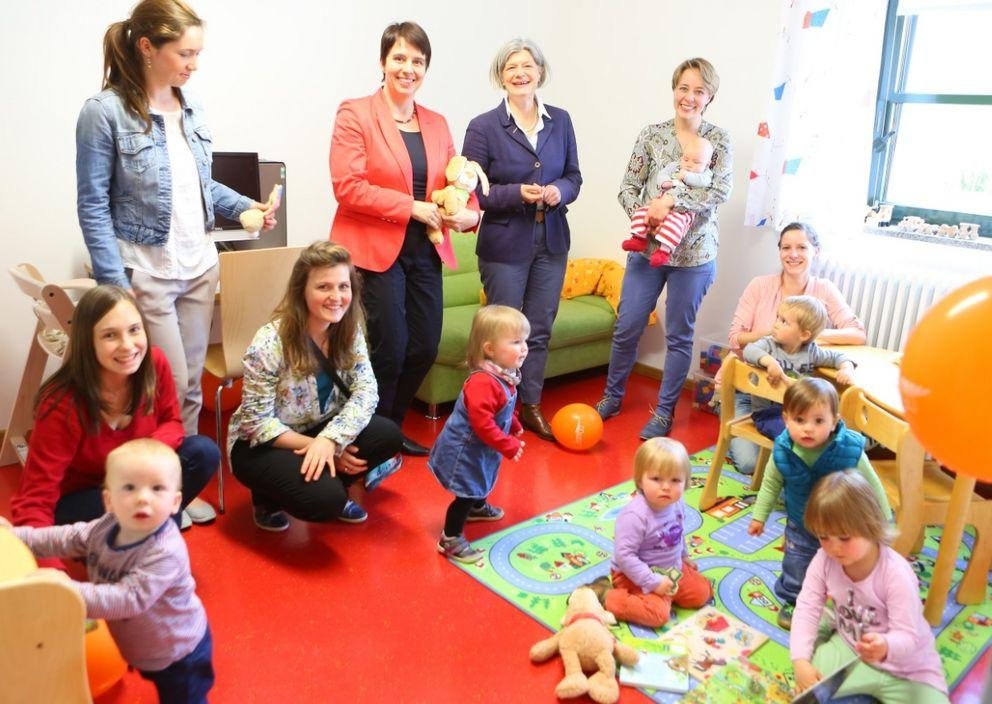 Parents and children welcome: parent-child room established at the University
University President Professor Carola Jungwirth opened the new room for parents and children in the University's Central Library. At the opening ceremony, she emphasised the family-friendly profile of the University of Passau.
Verena Krumpholz-Kipka, representative for studying parents and pregnant students in the Student Parliament, views the newly established room as a retreat for families. Ms Krumpholz-Kipka is studying to become a teacher and is a mother of three children. During the opening ceremony, she talked about her daily routine: 'It makes me smile when my fellow students complain about having to stand up at 8 a.m. to attend a lecture.' She usually gets up before 6 in the morning. 'When my fellow students go to parties, I sit at my desk.'
Many studying and working parents and their children took part in the event. Groups of the 'Krabbelstube' nursery also visited the University campus for the event. For our young guests, a puppet theatre performed before the opening ceremony.
Part of the University's family-friendly profile
The room is yet another aspect of the family-friendly profile the University has committed itself to in the Charter 'Families in university', which covers all of university life, ranging from management to study and working conditions, daycare, research and network. The Charter is based on the voluntary commitment of the participating university. Both possibilities for childcare leaves as well as the care for relatives are included in the concept of family friendliness at the University. More details