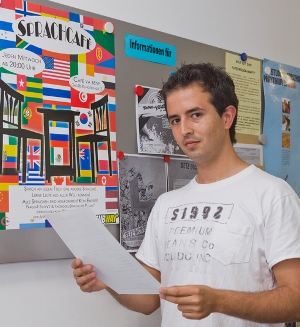 The University of Passau sees itself as a cosmopolitan place of learning and enjoys an excellent reputation far beyond the borders of Germany. Some key figures:
Degree programmes with a strong international orientation: 45% of our Master's programmes are international in scope
The University of Passau has about 700 international students from 77 countries, in addition to anywhere between 210 to 250 exchange students studying in Passau in any given semester
Exceptionally high international mobility among Passau's student population:Students at the University of Passau are among the top 10 most likely to complete part of their degree programme abroad (statistic compiled by the DAAD; 3rd place in 2009, 1st place among the Bavarian universities). Returning students bring with them many intercultural experiences, which they also impart on their fellow students.
Our students also contribute a great deal of cosmopolitanism through their international experiences gained during their studies and internships abroad and by actively participating in the many international student societies