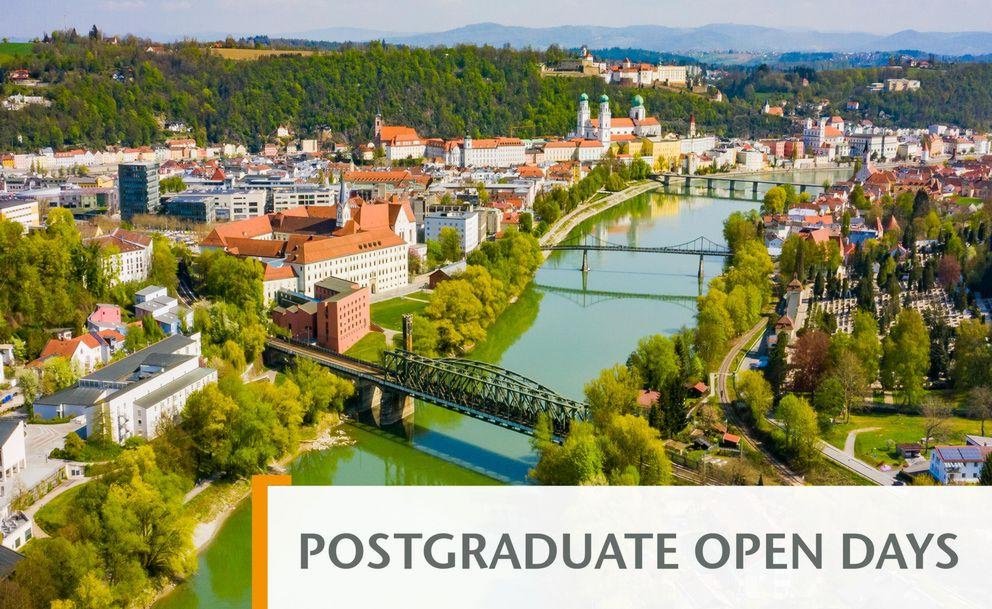 Finding the right Master's programme
What next, after finishing your Bachelor's degree? Is postgraduate study worthwhile? What are the requirements and which Master's programmes would be suitable for me? You're not the only one asking yourself these questions. Many undergraduate students about to graduate are faced with the challenge of finding the right postgraduate path.
An open day about postgraduate courses
The University of Passau's virtual Postgraduate Open Days took place at the beginning of February 2022. We helped you to find a Master's programme that is just right for you. Browse through the postgraduate programmes we offer and get a feel for why studying in Passau is particularly worthwhile. We have also offered advice about opportunities to study abroad, about our double degree programmes and about the application process. Similarly, introductory information about doctoral study was available.