BMBF research cluster on legal and ethical implications of somatic gene therapy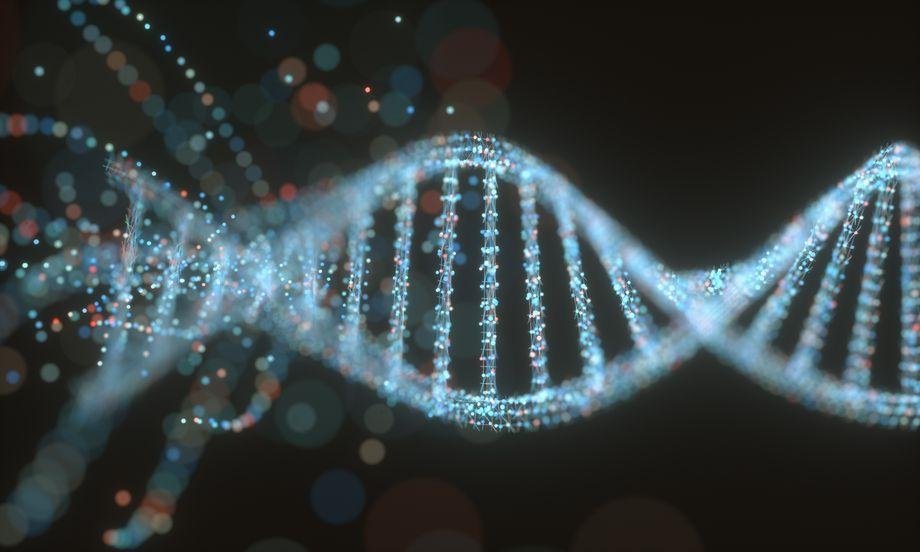 The CRISPR/Cas genome editing technique has sparked a revolution in medical procedures involving genetic modification. This poses a number of legal, ethical and biomedical challenges. To address these, a team of researchers headed by the legal scholar Professor Hans-Georg Dederer has launched a new, interdisciplinary BMBF cluster project at the University of Passau, which has been awarded a grant of 1.2 million euros by the Federal Ministry of Education and Research (BMBF). The team includes researchers from Hannover Medical School as well as ethicists at the University of Bonn.
Somatic gene therapy has its origins in the 1990s, when researchers developed new methods to convey healthy genes into human cells using harmless viruses. Serious setbacks, including a number of deaths, followed, and research was drastically scaled back after that. Now, especially with the introduction of the gene scissors CRISPR/Cas, new technological and, for that matter, safe options have become available. These, however, raise new legal and ethical concerns.
This is the point where the interdisciplinary BMBF cluster "NANoSoGT – Normative Assessment of Novel Somatic Genomic Therapies" coordinated by Professor Hans-Georg Dederer from the University of Passau comes in. "Professor Dederer has been conducting interdisciplinary cooperative research projects on legal and ethical questions of major practical and current interest for years. I would like to congratulate him wholeheartedly on his remarkable accomplishment, which also attests to the research strength of our Faculty of Law", says Professor Jörg Fedtke, Dean of the Faculty of Law at the University of Passau.
"I am delighted that we have been able to raise the funds for this cluster, as only little attention has been devoted to the legal and ethical appraisal of somatic gene therapy so far", says project leader Professor Dederer, who holds the Chair of Constitutional and Administrative Law, Public International Law, European and International Economic Law at the University of Passau. Over the past two decades, research and the public debate have focused primarily on gene therapy involving modifications in the genome of progeny, which is also known as germ line therapy.
The situation is different with somatic gene therapy: "Zolgensma", a gene therapy drug, grabbed the headlines last year when it was successfully used to treat a baby suffering from a rare genetic disorder. "Now, with the rapid technological advancements in the field of genetic engineering, this procedure is expected to become available not only for the treatment of rare genetic disorders but also of widespread diseases", says Professor Dederer in reference to the significance of these developments. He also points out that the defining characteristic of new methods like CRISPR/Cas or mRNA technology, which has been used to develop Covid-19 vaccines, is that they no longer need to modify genes as such but merely gene expression, which is the process by which the information in the gene is used.
The researchers involved in the BMBF cluster have adopted a cross-disciplinary approach to explore the following aspects:
Classification issues: Modern somatic gene therapies do not necessarily modify a gene but in some cases merely the gene's expression. How do these developments fit into the currently applicable rules and regulations and how should they be assessed from an ethical and biomedical perspective?
Questions regarding competitiveness of the EU and Germany as research and industry hubs: The researchers are exploring how the new procedures are regulated in other countries, including the US, Canada, the UK and Japan. What rules are needed and at which points could the German and European legal framework prove to be too narrow? Moreover, what role do trust and acceptance play in the global competition for best research and business locations as regards genetic interventions into humans?

Fairness concerns: The cost of treating a patient can quickly rise to several million euros. Who should be given access to this type of therapy? Which genetic diseases should actually be treated using this almost unaffordable therapy? And: To what extent is the research too much focused on Europeans and to what degree does it fail to take into account other parts of the global population?

Safety issues:

The new genomic procedures are considered to be much safer. Nevertheless, the genetic modification techniques may sometimes fail.

How should such cases be regulated, particularly in the event of unsuccessful prenatal somatic gene therapies, which involve the foetus in the uterus?
Participants and funding

In addition to the legal scholars from the University of Passau, a team of ethicists at the University of Bonn headed by Professor Thomas Heinemann are likewise involved in the project. Professor Tobias Cantz from REBIRTH – Research Center for Translational Regenerative Medicine of Hannover Medical School provides the necessary medical and biological input.
The research cluster is well-established and has been involved in the research of new ethical and legal aspects in various bioscience fields for over ten years. In some of their assignments, for example, the interdisciplinary team assessed the ethical and legal issues raised by genome-edited induced pluripotent stem cells and their therapeutic use as well as the ethical and legal implication of artificial human gametes.
The new cluster "NANoSoGT" has received a three-year grant from the Federal Ministry of Education and Research (BMBF) worth 1.2 million euros, of which 544,102.64 euros have been earmarked for the University of Passau.
| | |
| --- | --- |
| Principal Investigator(s) at the University | Prof. Dr. Hans-Georg Dederer (Lehrstuhl für Staats- und Verwaltungsrecht, Völkerrecht, Europäisches und Internationales Wirtschaftsrecht) |
| Project period | 01.10.2022 - 30.09.2025 |
| Source of funding | BMBF - Bundesministerium für Bildung und Forschung |
| Projektnummer | 01GP2205A |