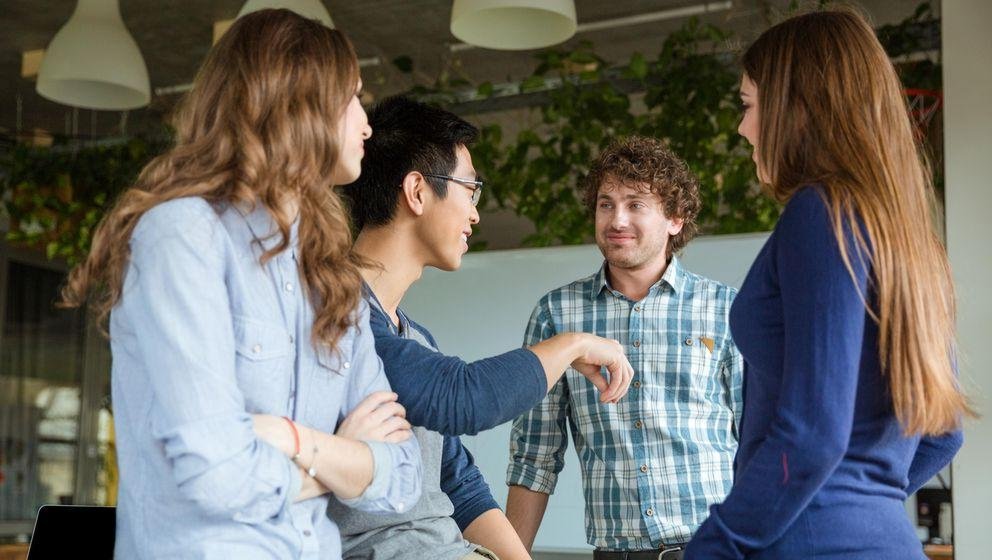 As part of the PATEC project, the Sustainability Start-up Hub offers interested start-ups various opportunities to network with each other and exchange ideas on the topic of sustainability. For this purpose, there is a Sustainable Start-up Network on the one hand and our annual Community Nights on the other.
The Sustainability Start-up Hub organizes an annual Community Night on the topic of sustainability and business start-ups. In this context, young and established founders present themselves and there is the opportunity for exchange and networking.
Community Night – Exciting insights into Sustainable Entrepreneurship
On 18.01.2021, the Sustainability Start-up Hub of PATEC (Passau the Entrepreneurial Campus) hosted a Community Night. In the virtual event, up to 48 participants dealt with the topic of "Sustainable Entrepreneurship".
Dr. Annekatrin Meißner and Nelly Rahimy introduced the evening with an introductory lecture. The questions "What is sustainability anyway?" and "What role does sustainable entrepreneurship play?" were of particular importance. Afterwards, two startups reported on their sustainable startup journey: KurkuMama, a very young start-up that aims to enrich both women in Costa Rica and people in Germany with its innovative turmeric latte drink powder. On the other hand, the sister companies Sagaan and Nevi were presented. Both work with the traditionally used birch bark as packaging and surface material. In the following discussion, the corporate structure of "Purpose Driven Organizations" was a major topic. We thank both start-ups for their contributions and wish them much success for the future. In the course of this, we would also like to thank all participants for their active participation and the stimulating discussions and look forward to the next Community Night at the beginning of the summer semester.
Sustainability Meets Entrepreneurship
On June 29, 2021, the Sustainability Start-up Hub and the Transfer Center organized a networking event as part of the Sustainable Weeks. As Sustainable Entrepreneurship offers the possibility to change economic processes towards more sustainability, four sustainable start-ups in different founding phases and from different areas (social & ecological) were invited. KurkuMama, INN.MYBAG (Uni Passau), Asante Sanaa (Uni Bayreuth) and Nexol Photovolthermic AG (Uni Ulm) were among them. In addition, the teams from the current social entrepreneurship seminar and the 5-Euro-Business competition were able to exchange ideas with the start-ups about their emerging business ideas.