Choosing your degree programme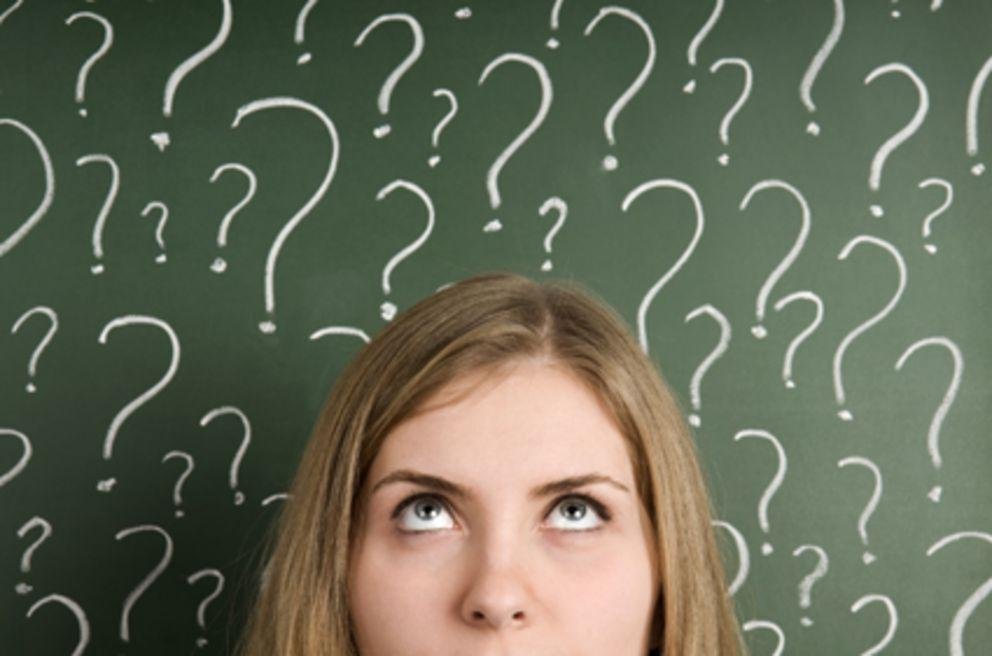 How do you find the degree programme that's right for you? And why should you study at the University of Passau? So many questions. And to help you answer at least some of these, we are giving you some pointers and information, if not the outright answers.
Deciding on a degree programme
Are you interested in a specific subject, but do not yet know which degree programme corresponds to your interests? Take a look at our list of degree programmes sorted by by subject, and maybe you'll see one that stands out for you. The study options pages also give you detailed information on all study programmes offered by the University. If you are in or near Passau, a good way to get an idea of what studying here is like is to attend one of our open days. Of course the team of the Academic Advice Service is always there if you need to discuss your study options at Passau.
10 reasons for studying at the University of Passau
1) Excellent quality of education
2) Unique degree programmes
Many of the programmes offered at Passau are unique in Germany or can only be studied in this form at a small number of universities. One prominent example is the International Cultural and Business Studies programme, which combines languages, cultural and business studies in a unique way and won the second best programme in Germany award of the Stifterverband für die Deutsche Wissenschaft association (donors' association for the promotion of education and science in Germany). Additional examples are the programmes in European Studies, Governance and Public Policy and Internet Computing.
What all programmes offered at Passau have in common is that they always include aspects from other disciplines, as they are designed to be interdisciplinary. One example: Internet Computing is a programme administered by the Faculty of Computer Science and Mathematics – despite this, it includes modules on internet law as well as business administration. Regardless of which degree programme you are enrolled in, you can always study languages and/or complete part of your studies at a university abroad.
3) Language courses and subject-specific language programmes
The University's Language Centre offers an extensive range of languages. So of you are interested in learning Chinese, Czech, English, French, Indonesian, Italian, Spanish, Polish, Portuguese, Russian, Thai, Turkish, Vietnamese or indeed German as a foreign language – there is a language course for you here.
For many languages, in addition to general language tuition, the Language Centre offers so-called subject-specific language programmes. These are designed to be studied alongside your degree programme, and you will learn the language and terminology that corresponds to your programme. This means that e.g. as a law student, you can complete an accompanying language course in the field of law. In addition to learning the legal terminology for the respective language, you will also gain insights into the corresponding legal system. At present, the University of Passau offers subject-specific language programmes (shortened 'FFA') in the following areas:
4) You are encouraged to spend a semester or two abroad!
Are you keen to see the world? Then studying at Passau could help you fulfil this wish. You can study abroad regardless of which degree programme you are enrolled in; in fact, some even have a compulsory stay abroad integrated into their syllabus. When you study here, the world is your oyster, because the University maintains a vast number of partnerships with universities all over the world! This holds a lot of benefits for you as a student: If you go to study at one of our worldwide university partners, you either pay no tuition fees at all (or only at a strongly reduced rate), and depending on your destination, this can mean a savings of several thousand euros. It will also take much less effort to organise your stay abroad than if you have to set the exchange up all by yourself: since every university has different admission requirements and application processes and deadlines, researching and planning for this can take quite a lot of time. As a rule, foreign direct applicants also have to submit extensive supporting documentation, usually in the form of officially certified translations. Proof of very good knowledge of the language of instruction is almost always required, documented for example by a stipulated minimum score in the TOEFL test.
Such organisational barriers are largely eliminated in partnership programmes. With regard to the number of partner universities and the number of places available, the individual universities are very different. 37% of Passau's students complete a portion of their programme abroad – no other university in Bavaria sends more students abroad.
5) Transferable skills courses: getting more out of your studies and your career
At the Centre for Career and Competencies, students can take advantage of an attractive range of free transferable skills seminars. This spans a wide range of topics, such as presentation techniques, public speaking, intercultural competence, project management or leadership skills – the intensive seminars will help you progress in your studies as well as in your future career. The seminars are conducted by experienced professional coaches. The successful participation is confirmed by a certificate, so that you can prove your acquired competencies e.g. in the context of a job application.
6) The ideal preparation for your job and future career
Whether you are planning for an academic career after university or work in the private sector, the public sector or in international organisations, your education at Passau will give you the best preparation for your career entry:
Practice-oriented programme content: many programmes have integrated internships in the curriculum
Support for domestic and international internships/placements by the Centre for Careers and Competencies (ZKK)
'Career Tuesday': every Tuesday, well-known companies present their entry opportunities; workshops, lectures on various occupations and recruiting dinners round off the programme. Overview of ZKK courses and events
The Campus meets Company careers fair: meet representatives from numerous internationally active companies from the region and Germany who are looking for interns and employees
Full range of support for career entry: a jobs platform for students and alumni, job application checking service and assessment centre training seminars
Alumni for Students mentoring: graduates who have already established themselves in their professional life give coaching sessions for students
Numerous subject-specific student clubs and societies give you the opportunity to find friends, gain practical knowledge and have fun in the process
While you are studying you can gain research experience, e.g. within the framework of the research laboratory PAULA or as a student assistant working at a Chair
The University of Passau offers numerous master's programmes to build on your undergraduate degree and, of course, the opportunity for doctoral study
For those of you embarking on a career in academia: The Graduate Centre offers a vast range of services and seminars for early career researchers
7) Your fellow students
Your fellow students come from over 100 countries, from all over Germany, from the region – all have deliberately chosen Passau as the place of their tertiary education. No matter where you come from, you'll quickly make new friends and acquaintances. Many students get involved for political and social causes while they are studying: in the Student Representatives' Council, in one of the numerous political, sporting, cultural or subject-related student societies, and so on. For example, the student committees organise the Orientation Weeks to help new studies transition to their degree studies in Passau. The University is a meeting place for 12,500 young people from near and far with various talents, interests and ideas. Become a part of it, get to know extraordinary people and make new friends for life.
8) Campus life and leisure activities
Passau's is a beautiful campus, idyllically situated next to the river Inn, with historic and modern buildings and lots of green spaces in between. It is ideal for relaxing or sunbathing or learning outside or barbecuing with friends on a warm summer evening... and it is all just a few minutes' walk from the city centre of Passau. It is not without reason that the Passau campus has received several awards, including one for the most beautiful university campus in Germany.
Whether your interests are in theatre, dance, choir, orchestra, cinema, opera, political cabaret, poetry slams – there is always something going on at and around the university. With our own sports facilities (complete with gym, climbing wall and boathouse), sports enthusiasts will also get their money's worth. See for yourself our diverse campus life.
The surrounding area also has a lot to offer: Passau is one of the loveliest cities in Germany. Just a few steps and you are in Austria; the nature reserve at the river Ilz is just a short bus ride away. The Bavarian Forest National Park is not far away: whether swimming in natural lakes, hiking, cross-country skiing or downhill skiing – there are numerous leisure activities to choose from in summer and winter. And if you are drawn back to the big city, you can be in Vienna, Munich or Prague in two or three hours.
9) Housing market and cost of living
Life in Passau is more affordable than in the big cities: the cost of living is about €100 below the German average. This is certainly also due to the relatively relaxed housing market. Rooms in the halls of residence can be rented from about €180 per month (including bills), and the private housing market also offers numerous accommodation options that are specially designed to meet the needs of students. Private single or shared flats near the University are usually a little more expensive, but in the town centre of Passau everything is within walking distance. If you live further out from the centre (at a slightly lower price), you can use all buses within the city limits using your CampusCard, which doubles as a bus pass.
10) Scholarships
As one of only three universities in Bavaria, the University of Passau makes full use of the funding quota of the Deutschlandstipendium scholarship. Currently, a total of around 60 scholarships per year are awarded to high-performing students and beginners. We can advise you on the various scholarship options available and have put together some tips for financing your studies.