13 mentees from all four faculties successfully completed the sixth year of mentUP+, the women's mentoring program of the University of Passau, and received their certificate in a festive setting. During the one year long program the mentees participated in seminars, networking events, individual coaching and meetings with their mentor.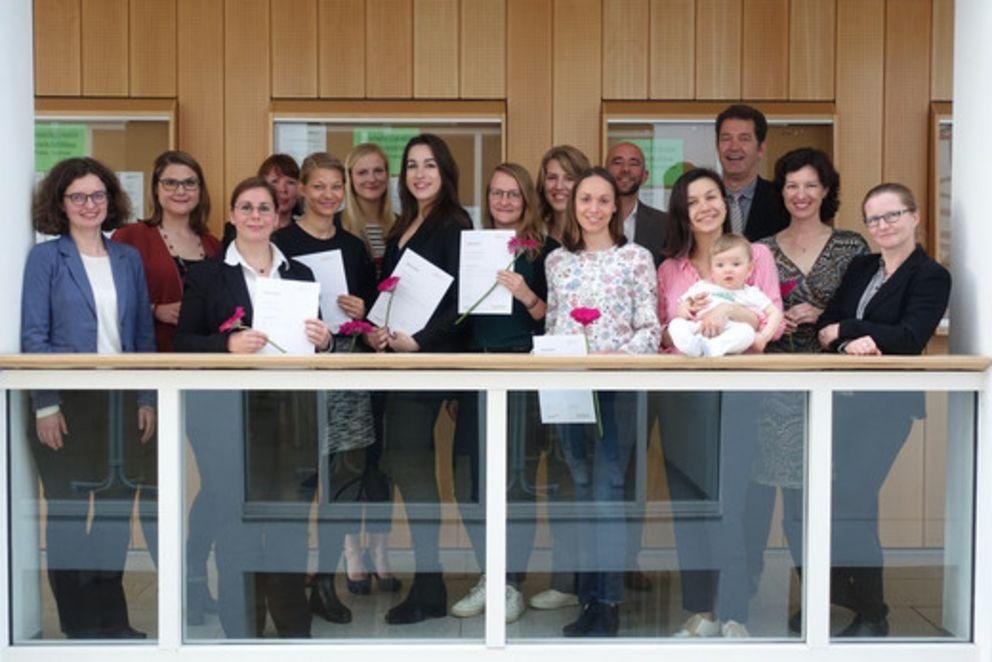 As part of an event of the Deutschlandstipendium program and the diversity concept of the University of Passau representatives of science and practice as well as students discussed the advantages and disadvantages of diversity . The focus was set on the importance of international and intercultural encounters.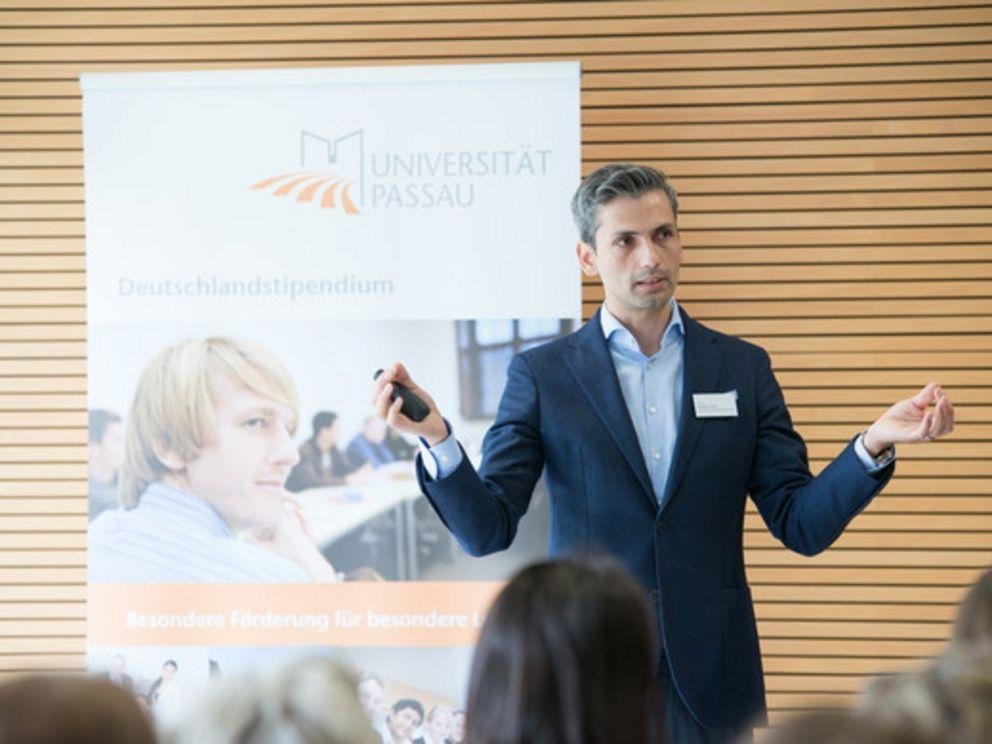 The University Executive adopted in the Summer Semester of 2018 jointly with the support of all university constituents the 2018-2022 University Development Plan. He describes the strategic objectives for the entire University of Passau, including for thea area of Diversity.Extracts from the University Development Plan on Diversity.
Campusmagazin 02/2017: Potential? Positive!
Prof. Dr. Jörg Fedtke has been since October Vice President of the newly created Quality Management and Diversity Department. Before taking over the chair of Common Law at the University of Passau in 2014, he was a professor at University College London and Tulane Law School in New Orleans. A conversation about car purchases, university cultures and the healing power of rankings.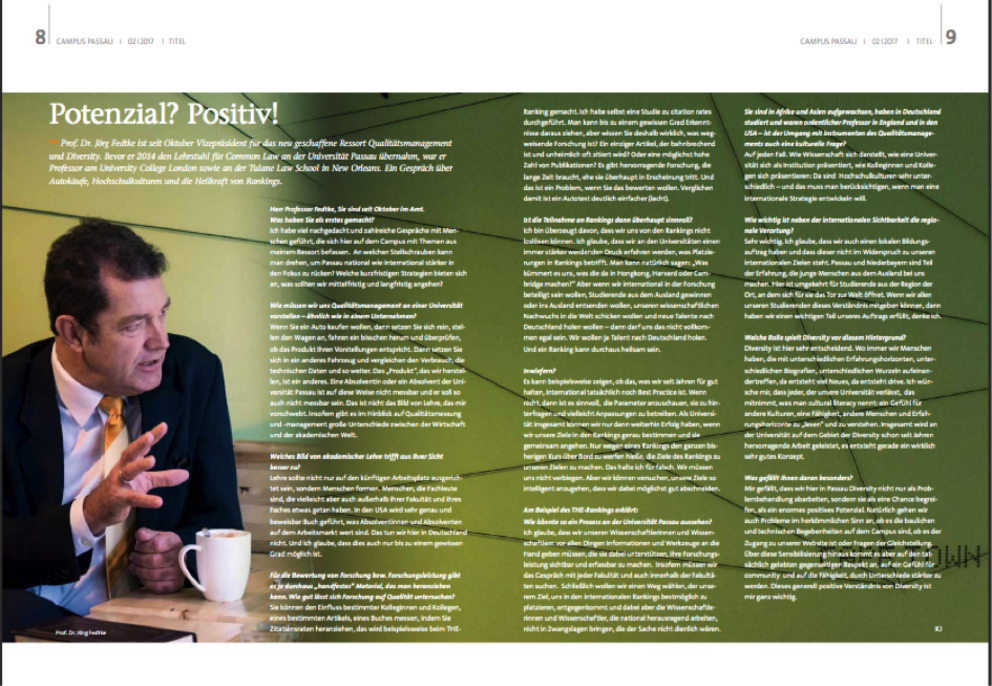 The University Council elected on October 1, 2017, Prof. Dr. Jörg Fedtke as Vice President for Quality Management and Diversity at the University of Passau. Prof. Fedtke is in particular responsible for the strategic development of quality management at the University of Passau and the development of a diversity concept.