Uni Live – Open Day of the University of Passau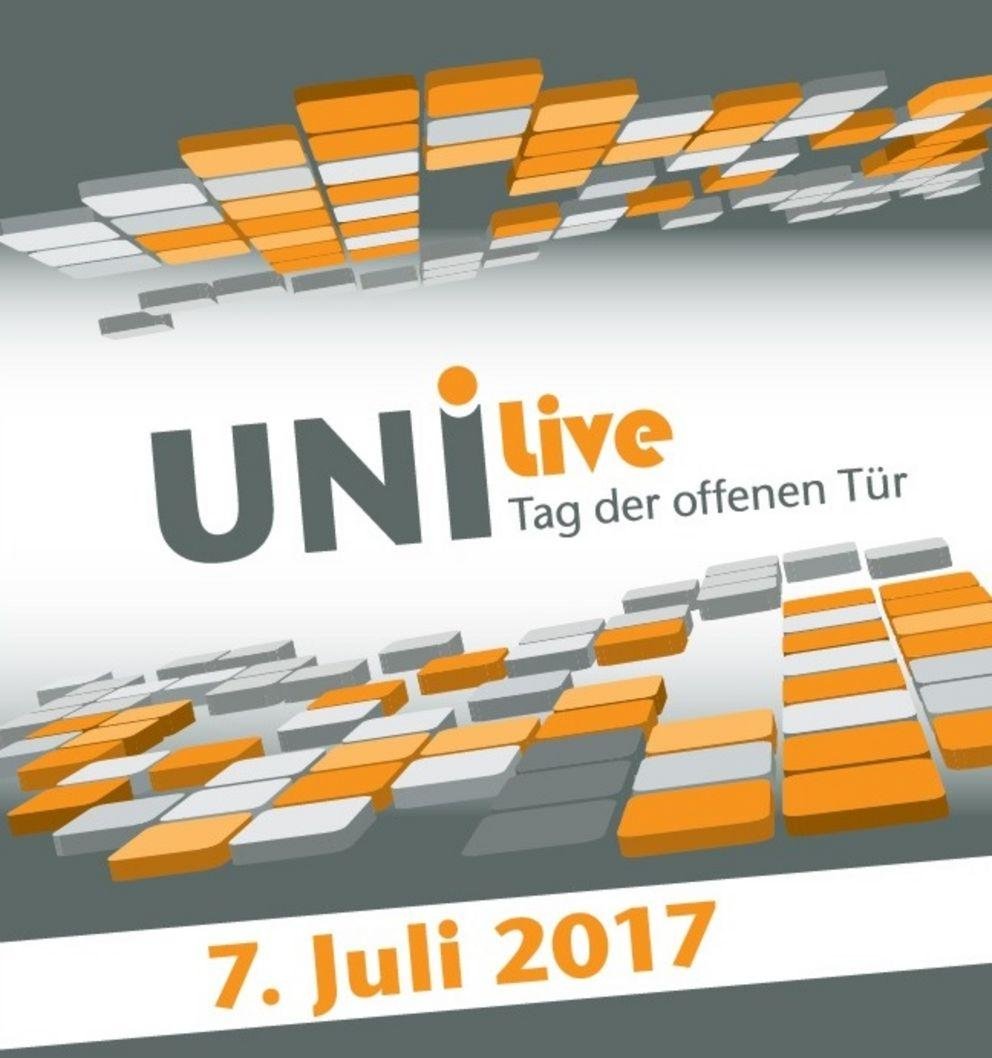 The University is pleased to invite all interested members of the general public to visit the campus on the open day, 7 July 2017!
From 3 to 6 p.m., there will be a host of attractions showcasing our research, study options and student life on Germany's loveliest university campus. And why not go to the Culture café afterwards to enjoy the cultural programme until 10 p.m.?
People of all ages will find something of interest here, including guided tours of our very own TV studio, virtual reality glasses developed by scientists at the University of Passau, entertaining lectures, live 3-D printing, dances where everyone can join in, and a tour of the mathematics museum. Look behind the scenes and discover the university and its inner workings from an entirely new perspective. Talk to our academics about their research and teaching, see how the university works or simply stroll across the campus and participate in the many varied activities on offer!
Language taster courses and hands-on activities
Have you ever wanted to find out how a TV studio works? Or what it might feel like to be the prosecutor in a court trial? Or perhaps you are wondering whether you'd be able to learn a new language such as Portuguese or Vietnamese?
Then participate in the hands-on activities at the Uni Live Open Day and find out! Whether it's new languages or new technologies such as augmented-reality glasses that fascinate you: come and see the university from an entirely new perspective.
Music and cultural events
Drop by the Culture Café (Kulturcafete) to get an idea of the cultural and music scene of the university. Theatre groups such as act!, Impropenaden or KultLaute will give teaser performances of their upcoming plays and performances.
This will be followed by a music programme with the string quartet of the Passau University Orchestra, HardCHOR choir group and singers like Thomas Favrot.
There is plenty on offer for our youngest guests, such as a goal kick game hosted by the student football club, and children's make-up and button-making at the Krabbelstube nursery, or the Equal Opportunities Section's Giant Memory (Concentration) Game with occupations as the motif.
Open Day Programme and campus map