Studying together with international students!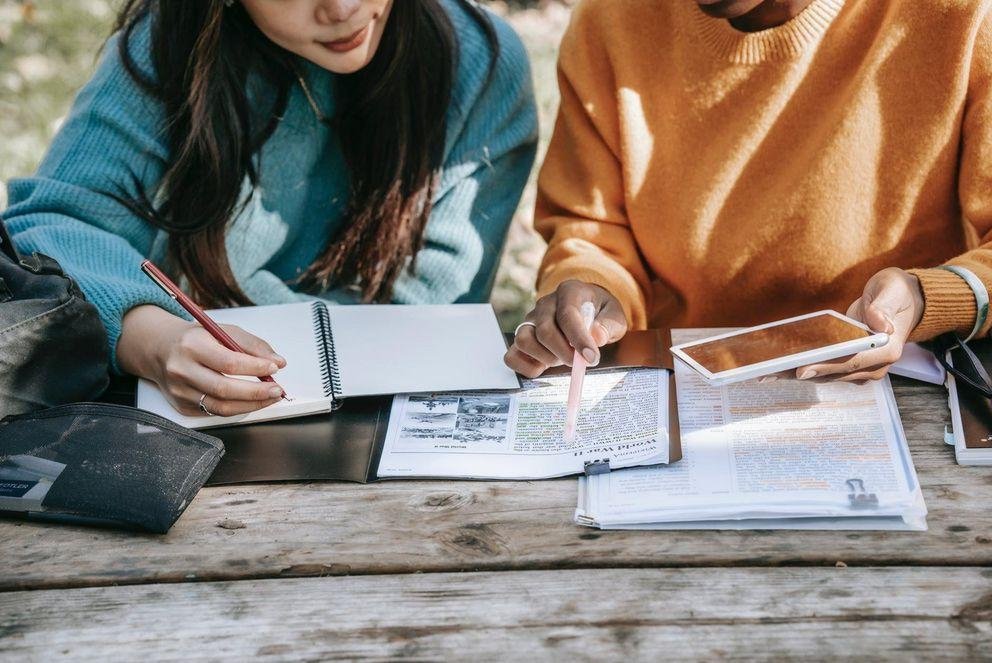 The Study Partner Programme was a project within the DAAD-funded Refugee Programme at the University of Passau that supported students with a refugee background and international students in their studies.
Foreign language, unfamiliar educational system, different learning culture: studying at a German university might be a great challenge for non-native speakers from other cultural backgrounds.
The aim of the programme was to bring international students and German native speakers in learning tandems or learning groups. In this way, Study Partners from the same or similar subject areas could study together for a specific subject. Matching took place on the basis of courses currently attended, so that a learning relationship existed throughout the semester.
Starting with the summer semester 2023 the programme is discontinued. If you are looking for an opportunity to support international students, register as a buddy for the firs-semester students. To learn languages together, there is a "My Tandem" option on your profile in Stud.IP.