Studying together with international students!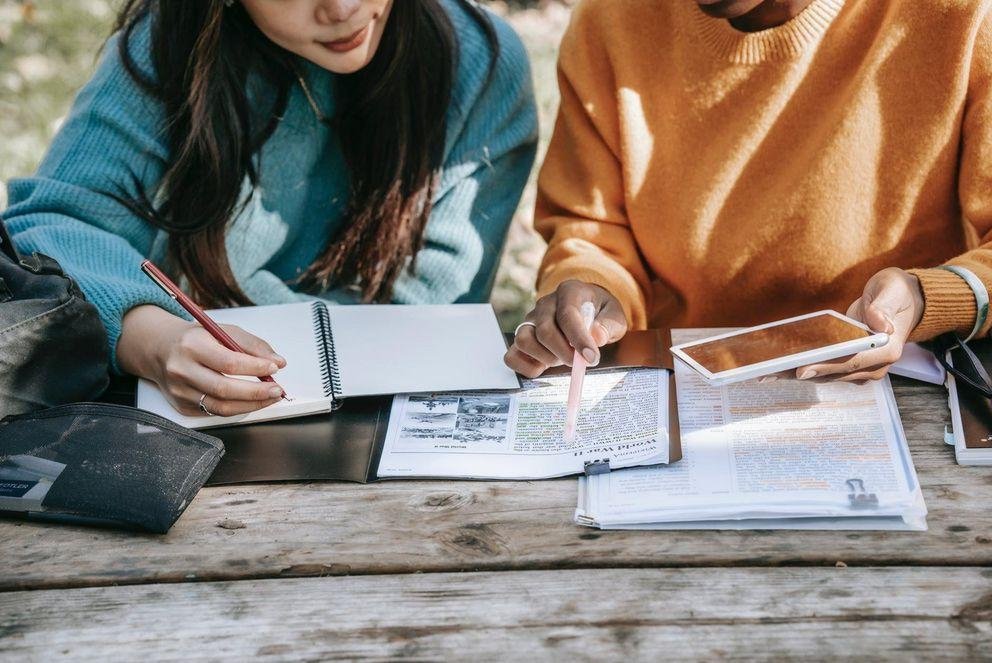 The Study Partner Programme is a project within the DAAD-funded Refugee Programme at the University of Passau that supports students with a refugee background and international students in their studies.
Foreign language, unfamiliar educational system, different learning culture: studying at a German university is a great challenge for non-native speakers from other cultural backgrounds.
In this context we are looking for students to form study groups or learning tandems together with international students.
The aim of the programme is to bring international students and German native speakers in learning tandems or learning groups. In this way, Study Partners from the same or similar subject areas can study together for a specific subject. Matching takes place on the basis of courses currently attended, so that a learning relationship exists throughout the semester.
Participants get to know their study partner at a kick-off event. Hier they receive a study partner pass with possible module tasks and a handout on relevant topics for orientation and support. relevant topics for orientation and support.

The learning partnership consists in:
preparing lectures/seminars together,
studying for upcoming exams,
exchanging appropriate learning strategies,
overcoming technical and scientific language hurdles.
You are no longer learning alone! International students are supported and native speakers learn themelves by teaching,
​​​​​​you expand your intercultural horizons,
after one semester you receive a certificate of participation,
for German native speakers: The certificate issued for voluntary commitment can be recognised as a key qualification or in the free area credits. of certain degree programmes! (Bachelor European Studies Major (Version 2014), Master Cultural Studies, Lehramt). For more detailed information, please contact your relevant degree programme coordinator.
Registration is required. Please fill out the respective form below!
Fill in the respective form: