BioDIVA Research Project: Transformation-Knowledge Towards a Gender-Equitable and Sustainable Use of Biodiversity
BioDIVA conducts inter- and transdisciplinary research on land-use change and agrobiodiversity in South India.
The aim is to generate transformation knowledge that enables local land users and decision makers to assess the current situation and devise strategies for future land resource use.
The interactions between social, economic, ecological and institutional processes in the context of rice-biodiversity in the Western Ghats of Kerala, South India are examined.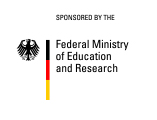 New Briefing Note on the Rice Seed System in Wayanad.
New Briefing Note on Multi-level stakeholder workshops in transdisciplinary research.
On Friday, June 13th 2014 the BioDIVA team will present their project results during the 20th International Symposium on Society and Resource Management at Institute for Environmental Planning, Leibniz University Hannover.
The BioDIVA Research Project met for a final feedback retreat at Sommerhausen, which is located at river Main.
Our research scientiest Nidhi Nagabhatla published a featured article on "Landscape Management: inherently transdisciplinary" in the April 2014 issue of the Indo-German Center of Sustainability.
On April 22nd, the BioDIVA feedback workshop took place in Kalpetta, India. The main highlight of the event was to discuss scientifically derived findings with local-level stakeholders, to invite their feedback and to work together towards the prioritization of solutions.