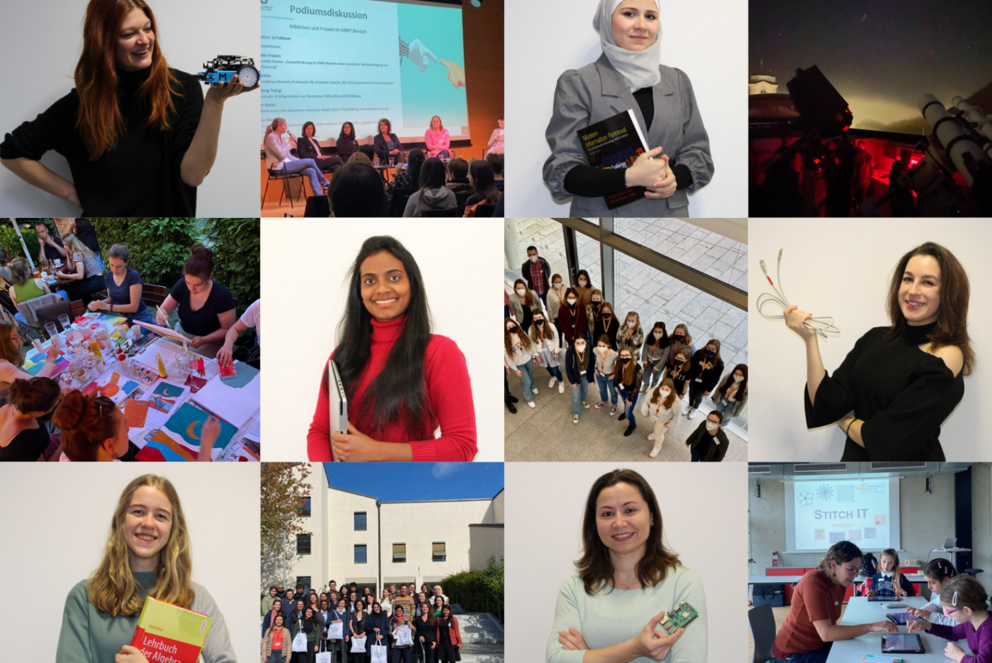 The goal of the Women in STEM network (called 'MINT-Frauennetzwerk' in German) at the University of Passau is to increase equal opportunities for women in mathematics, computer science, natural sciences and technology - STEM subjects (called 'MINT' subjects in German) to further increase the proportion of women in STEM subjects in our University, contribute to a women-friendly studying and working environment, and to support academic careers for women in STEM.
Workshops and talks on topics related to careers, creativity, and women in computer science and mathematics.
Networking and debates with inspiring women from business, research.
In principle, the network is open to students and staff of all faculties and institutions at the University of Passau, with a focus on STEM subjects. In the winter semester 2022/23, over 600 women are enrolled in one of the following STEM degree programmes at the University of Passau:
Lehramt Mathematik
Lehramt Geografie
Lehramt Informatik
More Information and Registration