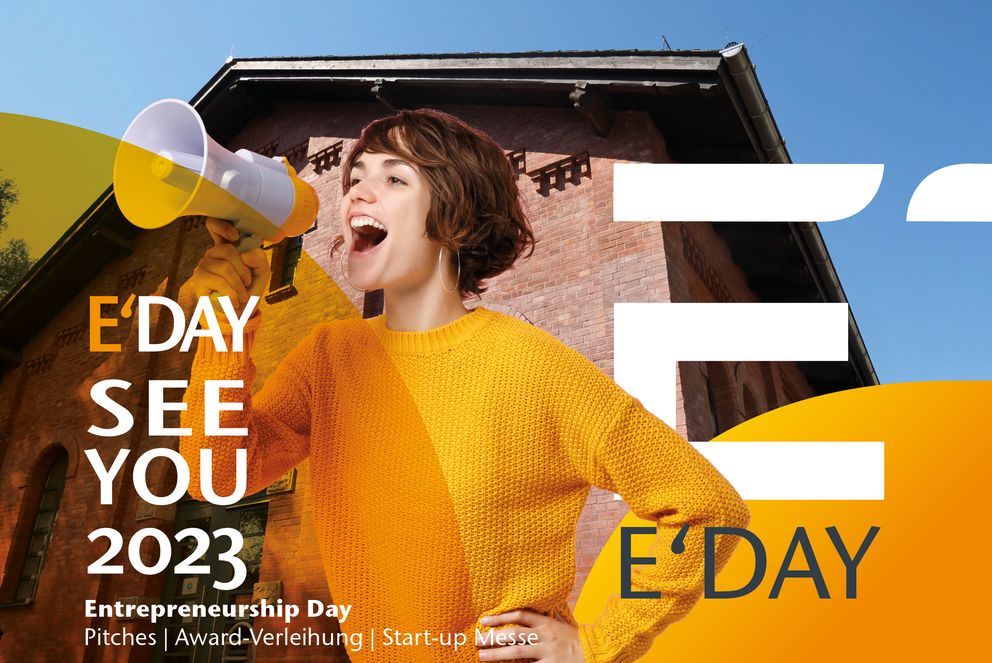 We Celebrate Passau's Entrepreneurial Spirit!
Stay tuned for the E'Day 2023
Do you want to get to know Passau's Entrepreneurial Community and be inspired by exciting start-up ideas? Are you a founder yourself and looking for a way to establish your start-up in the scene? Are you an investor or business angel looking for promising start-up ideas?
Then stay informed and look forward to the E'Day 2023!
These are the winners of the E'Award 2022
1st prize: nevi GmbH
They were honored with €3,000 in prize money, donated by the Neuburger Gesprächskreis e.V., and three months of mentoring with Jürgen Eckel, BCG Digital Ventures.
2nd prize: djoon foods GmbH
3rd prize: Career Captain
What our E'Day offers for...
The Entrepreneurship Day is designed for everyone who is interested in the topic of founding and start-ups, but also for everyone who is curious. A diverse program awaits you every year: In addition to workshops, pitches and the festive ceremony for the 1st Entrepreneurship Award of the University of Passau, we offer you an exclusive keynote speech and a start-up fair with the opportunity to find exciting jobs or internships.
Experience first-hand what is developing in the start-up ecosystem at the University of Passau. The E'Day offers you, as company representatives and business angels, the opportunity to establish contact with new start-up teams and expand your network with committed, creative minds. Be the first to discover the potential of new ideas and business models emerging directly from the university.
Take advantage of this opportunity and also network with other founders, company representatives, business angels and potential interns! In addition, you can apply again in 2023 for pitches, the start-up fair and the Entrepreneurship Award of the University of Passau.
Please note: registration for E'Day is desired, but last-minute participants are also welcome. To participate in the workshops or the guided tour, registration via the form is mandatory.