Lecture Series Diversity, Gender & Intersectionality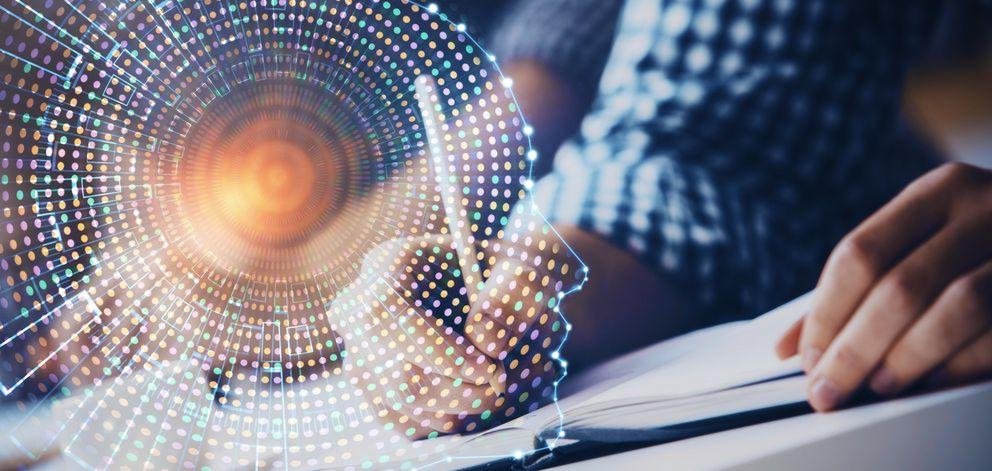 Diversity and Fairness in Artificial Intelligence
Can artificial intelligence (AI) discriminate? How can bias in machine learning models be dealt with? And what can fair and diversity-sensitive AI look like?
These and other questions are addressed by the interdisciplinary lecture series "Diversity and Fairness in Artificial Intelligence", which will take place in the winter semester 2021/22 under the direction of Vice President Prof.Dr. Christina Hansen in cooperation with the Diversity and Equality Department.
The lectures will take place on Tuesdays from 18:15 to 19:45 via Zoom and are open to all interested parties. The lectures will be held partly in German, partly in English.
Registration:
University internal on Stud.IP:course number 69003
External guests via e-mail (diversity@uni-passau.de)
English language translation will be provided.
Panelists:
Miriam Rateike, Max Planck Institute for Intelligent Systems;
Theresa Tran, Lufthansa Industry Solutions;
Moderation: Isabella Graßl, University of Passau
The kick-off event is organized by the MINT Women's Network of the University of Passau in cooperation with Femtec Alumnae e.V..
The unequal treatment of equal facts as well as the equal treatment of unequal facts often happens unconsciously on an individual level - and remains unrecognized. Self-learning algorithms that evaluate corresponding decisions, however, will quickly recognize the underlying patterns and carry the corresponding schematization into the masses where they become obvious. In the case of trivial discriminatory features, this can be detected and corrected - but there are also cases of indirect and covert discrimination, where the consequences may not be immediately apparent even to those reviewing or monitoring the algorithm. For the users of corresponding algorithms, but also for those who create specifications or have to monitor or subsequently enforce them, the question therefore arises as to when and how unequal treatment can or must be avoided in advance or, conversely, whether state sanctions are imposed or redress must be provided. The underlying trade-off is by no means trivial: if even a non-learning algorithm can have unrecognized (indirect) discriminatory consequences, one would hardly impose due diligence obligations on developers or operators.
Artificially intelligent systems have become an integral part of our everyday lives. They influence us more than many people realize. Novel machine learning methods, especially multi-layered artificial neural networks, have helped new product categories such as voice assistants, self-driving cars or chatbots to become widespread in recent years. Many companies, but also end users, are not aware that these systems are not free of biases and susceptible to specific manipulation attempts, this is called bias effects. In my lecture, I critically question the hype around Artificial Intelligence (AI) as the savior of a digital and automated society. Based on recent studies, relevant expert statements and a detailed practical example, I illustrate that besides the performance of artificially intelligent systems, other quality characteristics such as robustness against discrimination tendencies and unintentional misbehavior will play an important role.
Speaker: Claudia Pohlink, Telekom Innovation Laboratories
This lecture will be held in German will take place.
Natural Language Processing is a branch of computer science that deals with the automated processing of human language, in text or speech data. Typical tasks include, for example, performing automatic spelling and grammar checking, automatically extracting information from large amounts of data (text mining), or performing linguistic communication with a user (e.g., voice control). Machine learning is often used to efficiently overcome such challenges and to provide the computer with the best possible understanding of human language. What happens when social stereotypes are hidden in language models is what this talk deals with. There will also be a brief background on machine learning and bias in AI systems at the beginning.
Speaker: Prof.Dr. Mascha Kurpicz-Birki, Bern University of Applied Sciences
This lecture will be held in English.
Speaker: Buse Ҫetin, AI Policy Consultant
This lecture will be held in English.
The lecture will focus on the types of harms brought upon by the development or deployment of narrow AI systems as well as the way those harms are taken into account, both by existing laws and stakeholders (notably businesses). The adopted perspective will mix ethics of AI systems (ethics and philosophy), applied ethics, business and human rights as well as European law.
Speaker: Imane Bello, Institut d'Etudes Politiques de Paris
This lecture will be held in English.
Discourses around artificial intelligence are closely linked to the projection of ethnic and gender characteristics onto digital technologies. We are familiar with such discourses from classics of AI films as well as from current discourses on assistance systems like Alexa and co., and they also form a central point of reference for feminist theory. Within these discourses, dichotomies such as 'nature vs. culture', 'emotionality vs. rationality', or 'power vs. powerlessness' are on the one hand reproduced in technical contexts, but on the other hand also subverted, which provides opportunities for their cultural renegotiation. Accordingly, the lecture will start with a look at corresponding topoi in AI film, contrast them with poststructuralist theorizing, and on this basis critically discuss the medial interfaces of AI in everyday contexts (work, care, family) as well as their marketing. Special attention will be given to the question of what reflective competence might mean in this context.
Speaker:Dr. Martin Hennig, University of Tübingen
This lecture will be held in German.
At the MINT Women's Network Meeting on January 24, 2022, we will discuss together with Die Juristinnen* and external legal experts, interfaces between legal tech and AI, the influence of AIin the legal industry, and AI and ethics. A special focus will also be on the topic of discrimination by AI, with particular attention to discrimination against women by AI. In addition, we want to talk about possibilities to design a feminist AI and exchange ideas with all participants. You are welcome to send questions to the MINT Women's Network in advance, which we will try to answer during the virtual event.
Registration for participants of the University of Passau via StudIP, external registrations please send to: mint-frauen@uni-passau.de.
This lecture will be held in German.
Speaker: Mina Saidze, Founder of Inclusive Tech