Information for expectant parents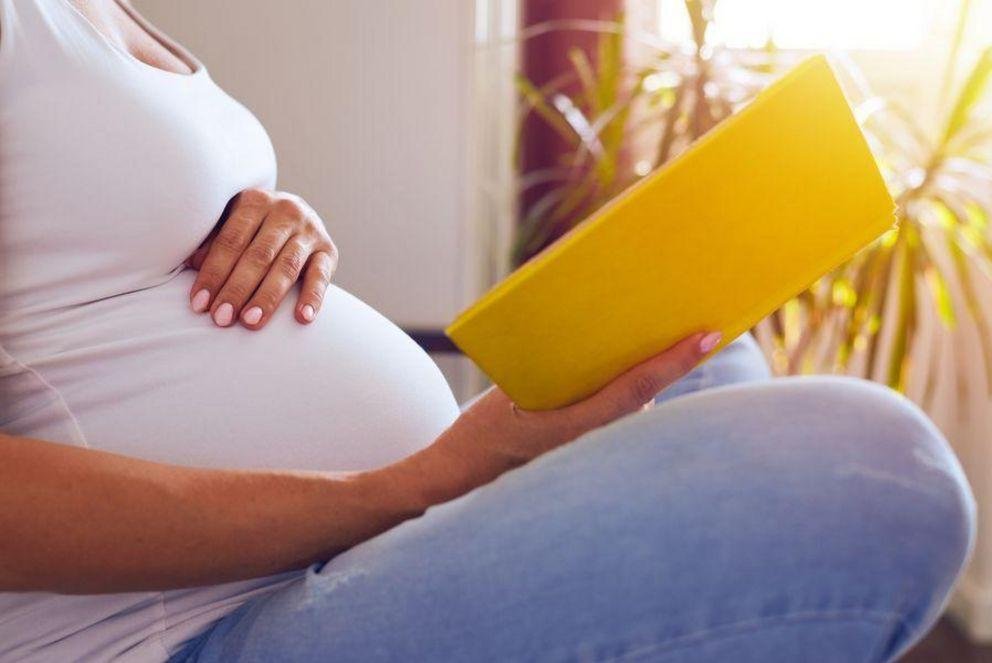 Important information for students who are pregnant or breast-feeding
The Maternity Protection Act (MuSchG) also applies since 1 January 2018 to studentsThis means that pregnant students are entitled to six weeks' protected maternity leave before and at least eight weeks' protected maternity leave after the birth.

In order to protect pregnant or breastfeeding students and your (unborn) child, the University of Passau is obliged to take measures to make it as easy as possible for you to reconcile pregnancy or parenthood with your studies. To enable the University of Passau to fulfil its duties, you must register with the Diversity and Gender Equality Section, via familienservice@uni-passau.de.
Please submit the following documents or send them by e-mail:
A certificate regarding the expected date of delivery, such as the relevant pages of the pregnancy record to determine the start (and expected end) of your protected maternity leave period.
A copy of your child's birth certificate and, if applicable, proof of the maternity leave protection extension after the birth, so that we can determine the (actual) end of your protected maternity leave period, and, if applicable, your informal declaration that you are breastfeeding your child
A listing of the courses you might want to visit in the current and next semester. The aim is to exclude possible dangers and to avoid or compensate for possible disadvantages due to pregnancy or breastfeeding from the outset (e.g. alternative dates for examinations).
Your data is only disclosed with your consent. To this end, please send us your completely filled out and signed declaration of consent to the disclosure of your data.
Once you have reported your pregnancy or breastfeeding status, you will receive a letter from the Diversity and Gender Equality Section informing you of the start/end of your protected maternity leave period. The letter counts as proof of your special protection status during the maternity leave period.

Examinations
You can take exams during maternity leave. Your registration for the examination will be considered an express waiver of your maternity leave exemption. However, you can revoke this waiver at any time (both before and during an exam before submitting the examination) with future effect by invoking the Maternity Protection Act. The revocation must be submitted to the Central Examinations Office in writing (e-mail is sufficient). No further proof (certificate) is required for this. However, after the examination it is not possible to revoke the waiver.
Please enclose the letter in which your protected maternity leave is specified for exam administration purposes. In the event that you do not sit or discontinue an examination for which you are already registered, present it to the Examinations Office or to the examiner or supervisor.
Before and after the protected maternity leave you will need a medical certificate if you do not sit or discontinue an examination for which you are already registered. In this case, the normal rules in the event of a failure to attend an examination due to illness apply.
Rest and breastfeeding breaks
An overview of the changing table locations, rest and breastfeeding rooms on campus can be found on the Family Service website, www.uni-passau.de/en/family/.

Assistants
Please also report your pregnancy or breastfeeding period to the Section in the Human Resources Division that is responsible for you.

Compulsory internship
Please report your pregnancy or breastfeeding period to your internship office.
Meldung einer Schwangerschaft bzw. Stillzeit
Um Ihren Schutz als schwangere oder stillende studierende Person sowie Ihres (ungeborenen) Kindes sicherzustellen, ist die Universität Passau im Rahmen des Mutterschutzgesetzes (MuSchG) zu Maßnahmen verpflichtet, die Ihnen die Vereinbarkeit von Schwangerschaft bzw. Elternschaft und Studium so weit wie möglich erleichtern sollen. Hierfür benötigen für von Ihnen einige Daten und Unterlagen. Nutzen Sie hierfür bitte das folgende Online-Formular.
What are the important points to consider before and after the birth of my child? This check list gives expectant parents employed at the University of Passau an overview.
For all university members:
For specific questions about your contract and for legally binding information, please contact the Human Resources Division.
In general, the Family Portal of the Federal Ministry of Family Affairs (BMFSFJ) provides an overview of parental leave registration, parental allowance and other family benefits.
The crèche, 'Krümelkiste', is located on the campus grounds. There are two groups of twelve children each, aged from eight months to three years. Preference is given to children of university members. Registrations are accepted throughout the year. Please ask for a place in good time!
More information is available in the crèche's leaflet
Phone: +49 851 509 1930
Address: Innstrasse 47
E-mail: leitung-krabbelstube@stwno.de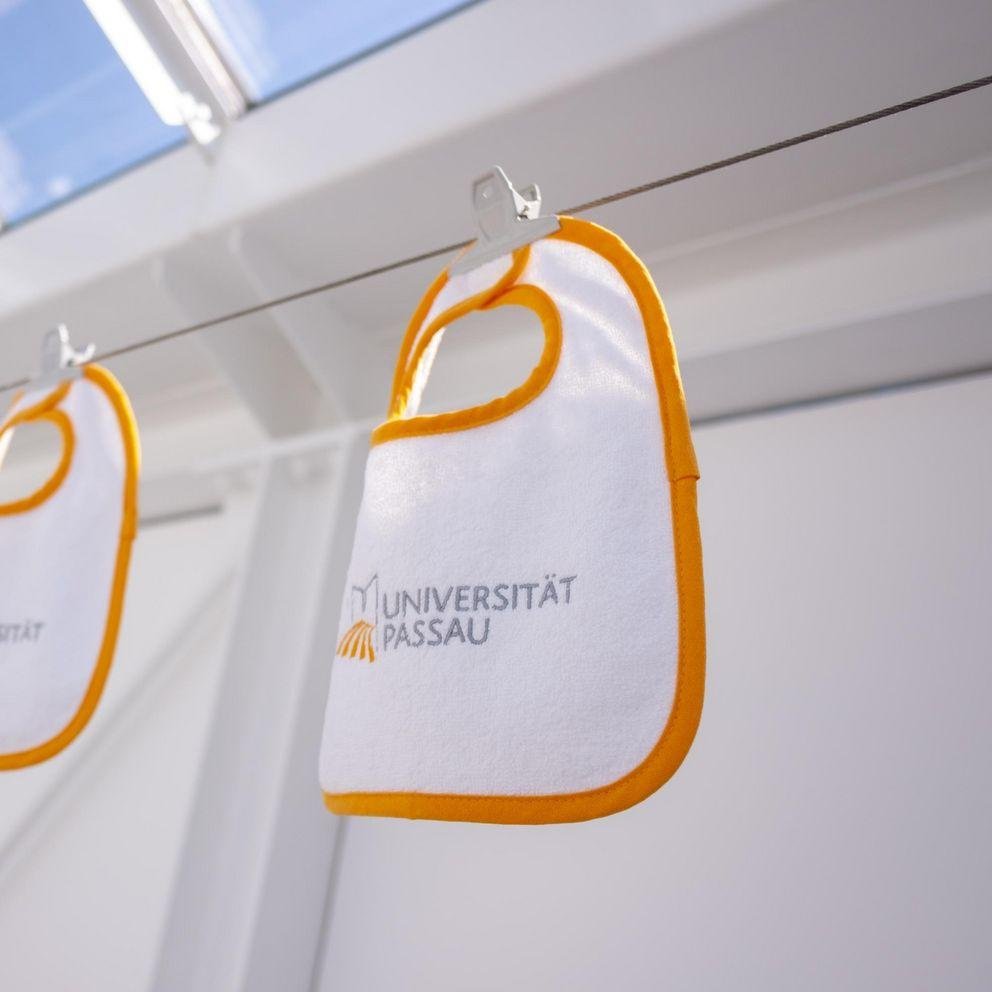 Employees and student parents of the University of Passau receive a Welcome Package when their child or children is/are born.
Upon presentation of (a copy) of the birth certificate, you will receive a greetings card, a University of Passau bib as well as information about the services offered by the University of Passau's Family Service and those offered by the Student Services Association for Lower Bavaria and Upper Palatinate and the university crèche.
To this end, employees should contact the responsible office in the Human Resources Division, students should contact the Family Service in the Gender Equality Section.