Get Your Start-Up on The Fast Track!
Practical Workshops • Individual Coaching • Personal Mentoring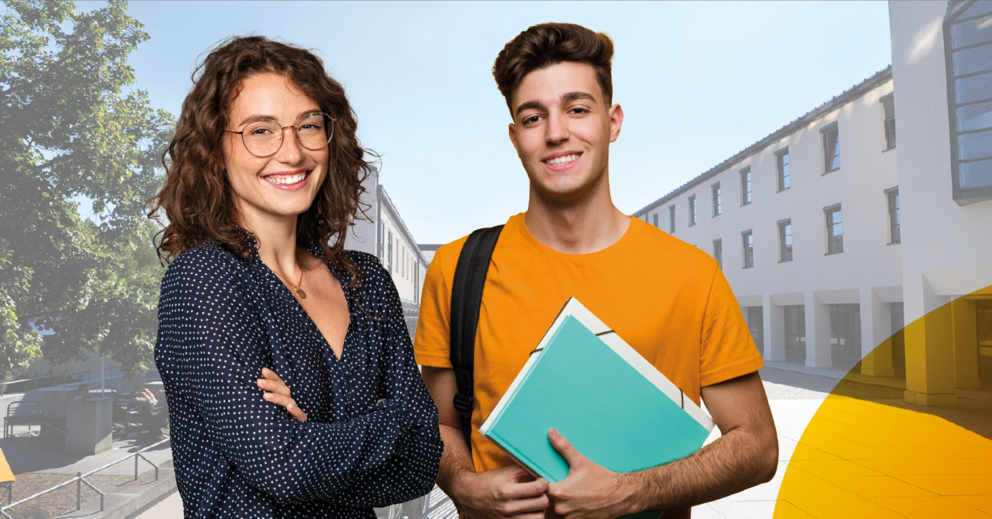 The exclusive PATEC Accelerator supports selected start-up teams in the (pre-)seed phase on their way to implementing their start-up project. We prepare you for the first round of financing and accelerate the development of your start-up in a short time through workshops, coaching and mentoring.
Applications for the 2nd batch (20.10. to 15.12.) are open until 3rd September 2023.
The prospective start-ups enjoy individual mentoring from start-up advisors of the University of Passau, the PATEC Start-up Hubs as well as external start-up experts and are supported in reaching important milestones through the following programme components:
This year, with a focus on financing, the Accelerator is offering mentoring and start-up advice to five selected start-up teams, as well as a wide range of hands-on workshops and individual coaching covering the following topics:
Financing options (pre-seed / seed)

Funding programmes

Law and patents (data privacy law, corporate law, basic social security law, basic contract drafting, intellectual property rights)

Public relations

Pitch-Training: presentation skills and video analysis

Team development and team management

Investor Readiness (skills and early mistake avoidance for negotiations with investors)

Selected soft skills training (personal leadership, resilience training, practical leadership knowledge, negotiation skills, work-life balance)
In addition, the PATEC Accelerator teams are offered individual office hours with start-up consultants, the PATEC Start-up Hubs and external experts, if required.
Coaching & Expert Workshops
Experienced entrepreneurs and business owners share their expertise and industry know-how with the prospective start-ups and accompany them as mentors during the PATEC Accelerator's programme. They assist the founding teams with their individual challenges and empower them to develop an entrepreneurial mindset as well as their networking relationships.
The PATEC Accelerator Programme encourages the upcoming founders to connect with other founders, mentors and external experts through diverse networking and community building formats, and therefore supports the exchange of knowledge.
Participation in the PATEC Accelerator
Intensive support

in the implementation of your start-up project through the PATEC Accelerator start-up network
Motivation, encouragement, and empowerment

to successfully establish your venture
Free (!) participation

in relevant interdisciplinary workshops and coaching sessions as well as individual office hours
Development of interdisciplinary core competencies, strategic knowledge as well as important soft skills for founders
Transfer of knowledge, contacts and "business rules" within the start-up scene
Establishment of a sustainable network and use of potential synergy effects
Receipt of a certificate of participation
Lots of fun and nice people
Applications are open to founders / founding teams from all disciplines who are currently within the (pre-)founding phase of their start-up, i.e. who have not yet founded their company but show a high potential to implement their start-up idea within one year.
At least one member of the founding team has a connection to the University of Passau (students of all disciplines, employees, or alumni whose graduation dates back no longer than five years).
Ideally, you have already developed a prototype or MVP.
Ideally, you have already participated in a start-up program at the University of Passau (e.g., Honour's Degree in Digital Technology and Entrepreneurship, 5-Euro Business Competition, Female Founders' Academy, Sustainable Entrepreneurship Module).
You are motivated, committed, and willing to participate in the entire program of the Accelerator, including the evaluation (workload: approx. 15 hours per week).
You would like to use the opportunity to network with other founding teams as well as with mentors and external experts.
The following documents must be uploaded or incorporated at the end of the application form:
Written Executive Summary (PDF-file)

following the

guideline (max. 2 pages)

Three-minute Intro Video (YouTube-Link)

of the founding team, answering the following questions:

Who are you (introduction of the team) and what motivates you to participate in the PATEC Accelerator?

What problem are you trying to solve with your start-up idea? What is special about your product or service?

What have you reached until now (current status) and what would you like to reach at the end of the PATEC Accelerator (target definition)? In which area do you currently need support?

What was your biggest (team) challenge so far and how did you solve it?
We look forward to receiving your applications!
The programme coordination will gladly assist you with all concerns and questions regarding the PATEC Accelerator.
2. Batch in the winter term 2023/24
Target group:
Prospective start-ups in the (pre-)seed phase (see participation requirements)
Fee:
Free of charge
Duration:
10 weeks on a part-time basis
Location:
Passau (possibly partly hybrid)
Application deadline:
Application until 20th August 2023

Kick-off-meeting:

20th October 2023

Final event:
15th December 2023
Programme:

Practical workshops and individual coaching sessions (approx. 1-3 times per week, each lasting 1-4 hours, in some cases full days, plus following up), mentoring and networking events.

*Workload: approx. 15 hours per week*