Passau's districts and the local region
So, which are the most convenient places to live? In short: pretty much every part of Passau is easy to get to from the University. If you're a student, your student ID card includes a Semesterticket - free transport on city buses. From the Z.O.B. (central bus station), buses can reach almost every corner of Passau within 15 minutes. However, some bus lines operate more frequently than others, so it's worth checking the bus stop locations and schedules around the accommodation of your choice before you sign a contract.
A short walk from campus: Passau City Centre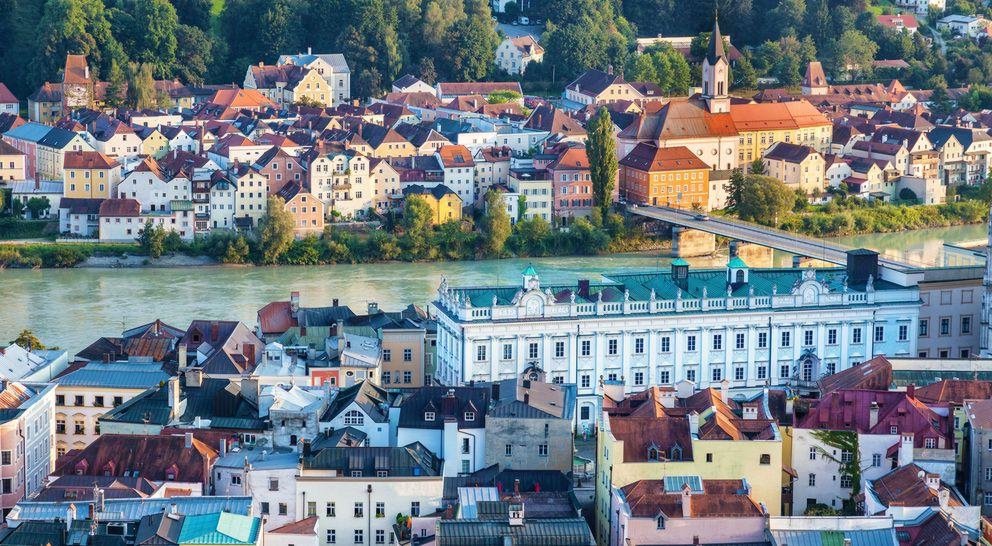 The areas closest to the university are:
St Nikola
Haidenhof Süd
Altstadt (Old Town)
Innstadt (on the other side of the river Inn)
Collectively, these are also sometimes described as 'Innenstadt' or 'Zentrum' (city centre). These are the areas where demand for student apartments is greatest, so they tend to be the more expensive parts of town.
A short bike ride from campus
A short bike or bus ride away from campus, you can find the following districts. If you prefer walking, it'll be a healthy walk to get here, and you'll easily achieve the recommended 10,000 steps a day:
Haidenhof Nord
Auerbach
Hacklberg is on the other side of the Danube river. The Hacklberg brewery is a landmark you can see from far and wide.
Ilzstadt is on the other side of the Danube river, adjacent to the Veste Oberhaus & Unterhaus castle, where the river Ilz meets the Danube.
Grubweg is on the other side of the Danube river, just North of the Veste Oberhaus & Unterhaus castle.
Haibach is on the other side of the Inn river, to the East of Innstadt.
A good bike ride or short bus commute away from campus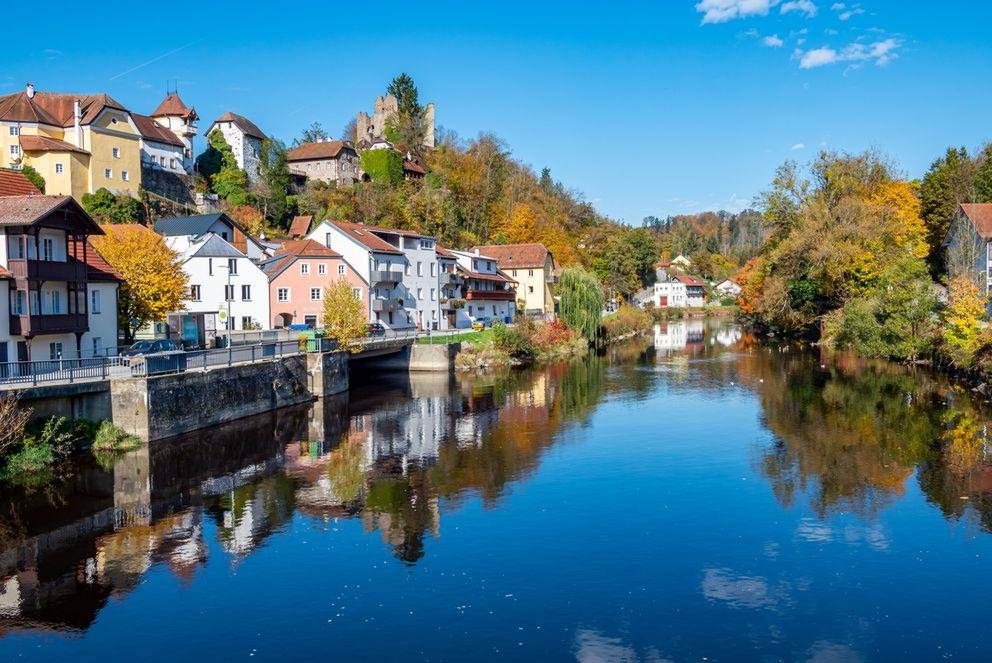 The remaining areas are usually reached by bus or bike: they're too far to walk every day.
Hals: If you love nature, then Hals might suit you. Adjacent to a nature reserve, and complete with a ruin of a castle, this idyllic district is 5km away from our campus, so something for those who use a bike or buses to commute.
Kohlbruck: this is where Passau's public swimming pool and ice skating rink are located, and where the Dult festivals (similar to Munich's famous Oktoberfest) take place twice a year. Many bus lines connect Passau with Kohlbruck. Cyclists have to be fit and motivated to commute here: it's an uphill journey.
Neustift: North of Kohlbruck. Good bus connections. Cyclists have to be fit and motivated to commute here: it's an uphill journey.
Rittsteig: An area comprised of a few farms and a motorway at the edge of the city.
Patriching
Heining
Schalding
Living outside of Passau in the surrounding area ('Landkreis')
Living in the neighbouring towns and villages may be a cheaper option in terms of rent, but the public transport connections are not as good as those within Passau. The Semesterticket included with your student ID card only covers city buses, so the cost of commuting by train or regional bus needs to be taken into consideration if you look for accommodation outside the city.