for International Academics

Welcome to the University of Passau!
We are pleased that you decided upon a research stay at the University of Passau, one of the top ten percent of young universities worldwide according to the THE World Ranking, and welcome you at our University and in the city of Passau!
Whether you are a visiting scholar, a lecturer or researcher on a regular employment contract with the University or an international graduate looking to start your doctoral studies in Passau – the Welcome Centre is here to help you with all non-academic issues.
We wish you a good stay and hope that you feel comfortable in Passau!
Playing the video will send your IP address to an external server.
Meet the Welcomen Centre!
REGISTRATION
If you are planning a research visit or your doctoral studies at the University of Passau, please register on our MoveOn system first and fill in the registration form there.
To subscribe to the Welcome Centre newsletter please click here.
To close the year 2023, we have two Christmas events for you, to which you and your families are cordially invited!
Advent is a special time: It is a season of expectant waiting and preparation for the celebration of Christmas. Therefore, in many German towns and cities, people visit Christmas Markets. Passau has a beautiful Christkindlsmarkt which offers a variety of daily performances, such as music, shows, and small plays. In the magical atmosphere of Christmas, you can try delicious Christmas treats and steaming Glühewein.
Join us for an afterwork get-together at the Christkindlsmarkt on Wednesday, 6 December. We will meet at 6:00 p.m. in front of the main entrance of the Cathedral (Dom St. Stephan). Your family is welcome to join us, too.
Please register for the Christkindlsmarkt get-together by sending us an email at researchmobility@uni-passau.de by 4 December 2023.
On 14 December, we will be holding our Christmas party in Club Room 005 ITZ:
For all those who want to get a little creative, we start at 5 p.m. with some handicrafts and Christmas decorating. This is also a great activity for children. Afterwards, from around 6 p.m., the event continues with an entertaining Christmas programme and a cosy get-together with Kinderpunsch and Lebkuchen.
Of course, we will also eat together again. We ask you to bring a small tapas-style dish for the buffet, just like at the International Dinner. The room we are in has a small kitchen so we are able to warm up dishes or keep them cold if needed.
Do you play an instrument or like to sing? If so, we would be delighted if you brought it along and enriched the Christmas Party with music.
Do not miss the opportunity to experience German Christmas traditions and join us for the Christmas Party!
Please register for the Christmas Party by sending us an email to researchmobility@uni-passau.de by 11 December 2023.
We are looking forward to seeing you!
On 24 November 2022, the Welcome Centre, in cooperation with the Graduate Centre and PICAIS of the University of Passau, hosted a panel debate on "Gender relations in a changing environment". Here you can find a recording of the discussion, in time for the one-year anniversary.
We have moved – From now on you can find the Welcome Centre office on the first floor of the administration building (VW) in room 105.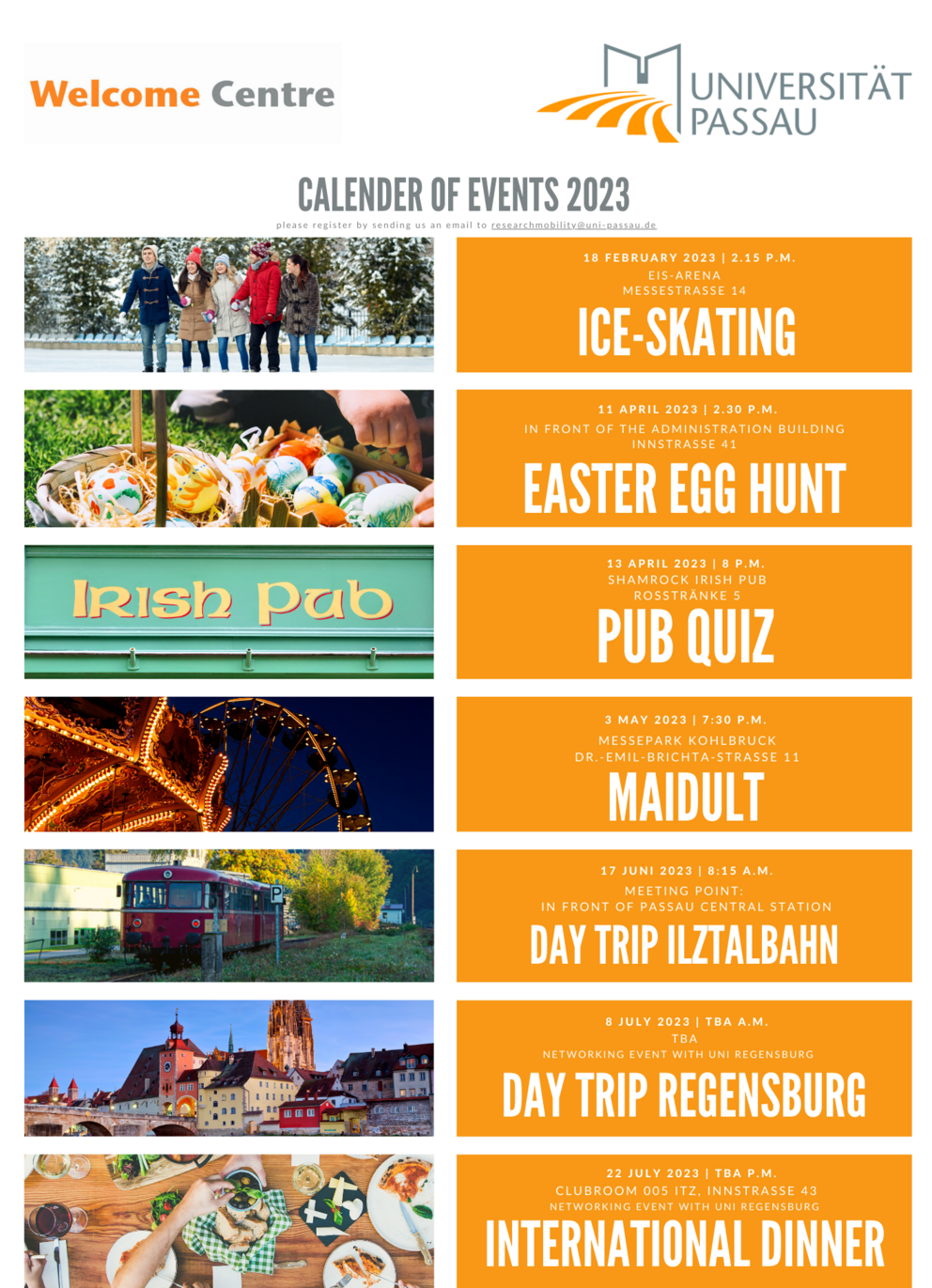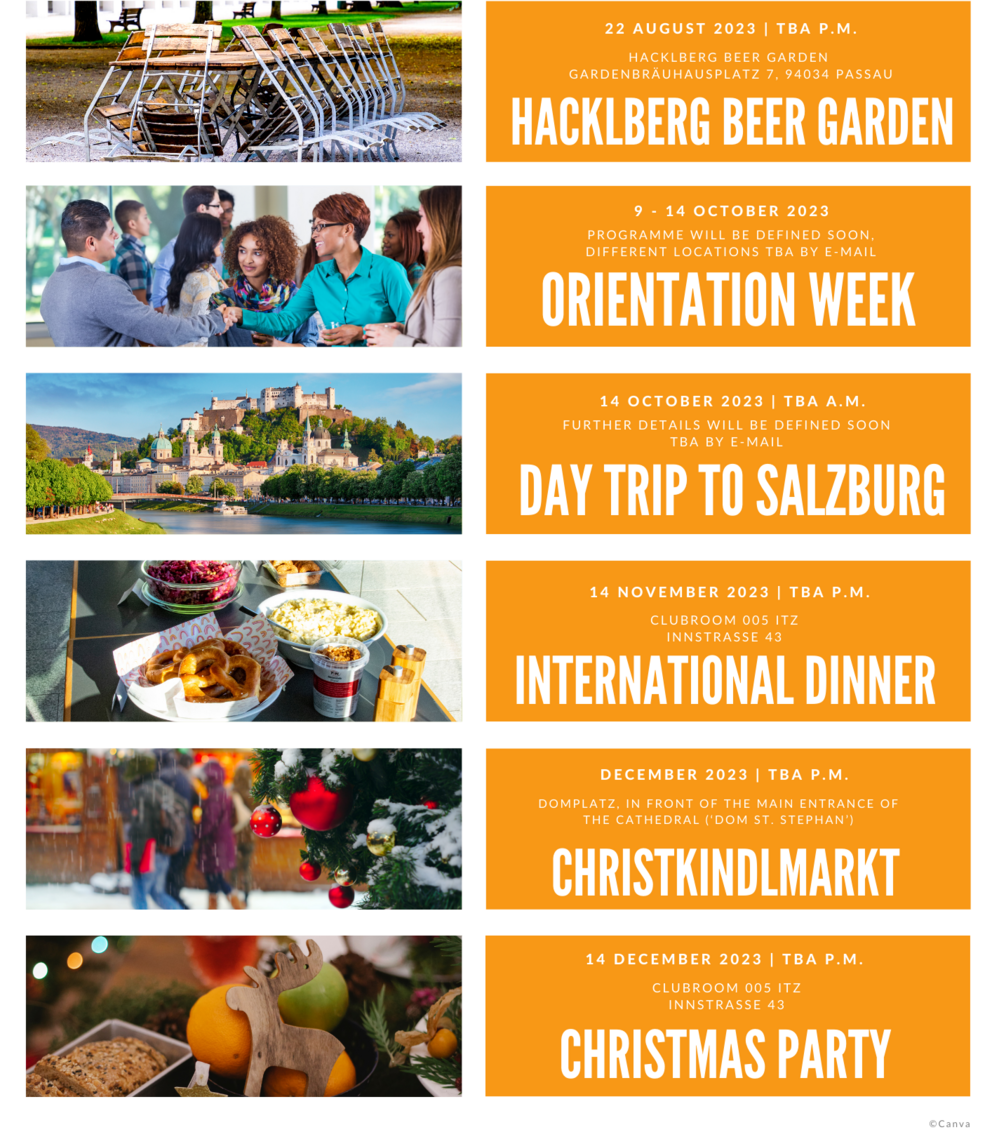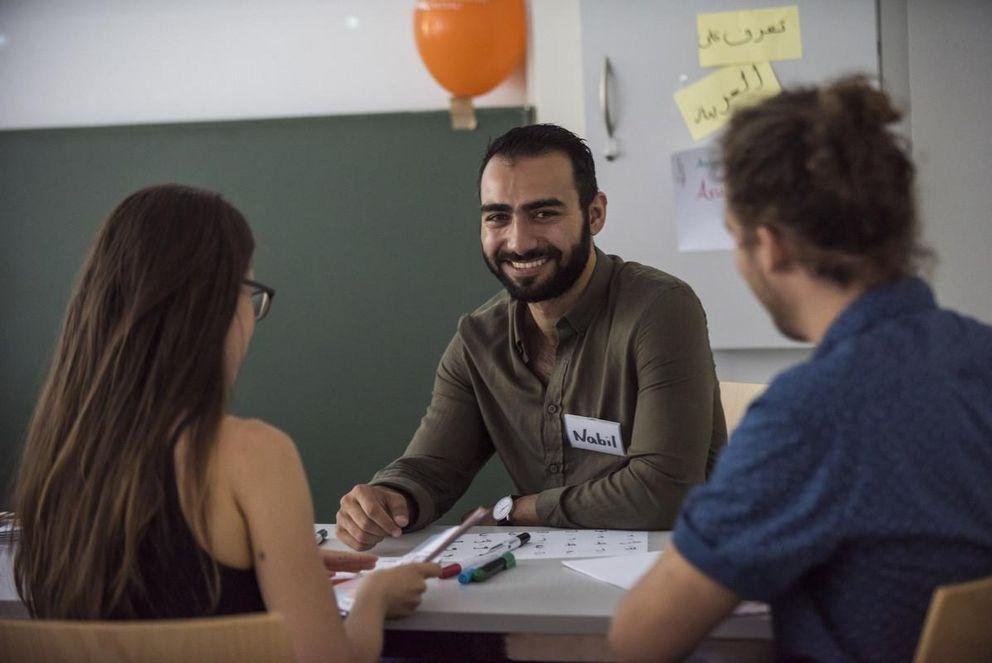 Before & after your arrival
During your stay
Before & after your departure
Information for doctoral students
Living in Passau with your family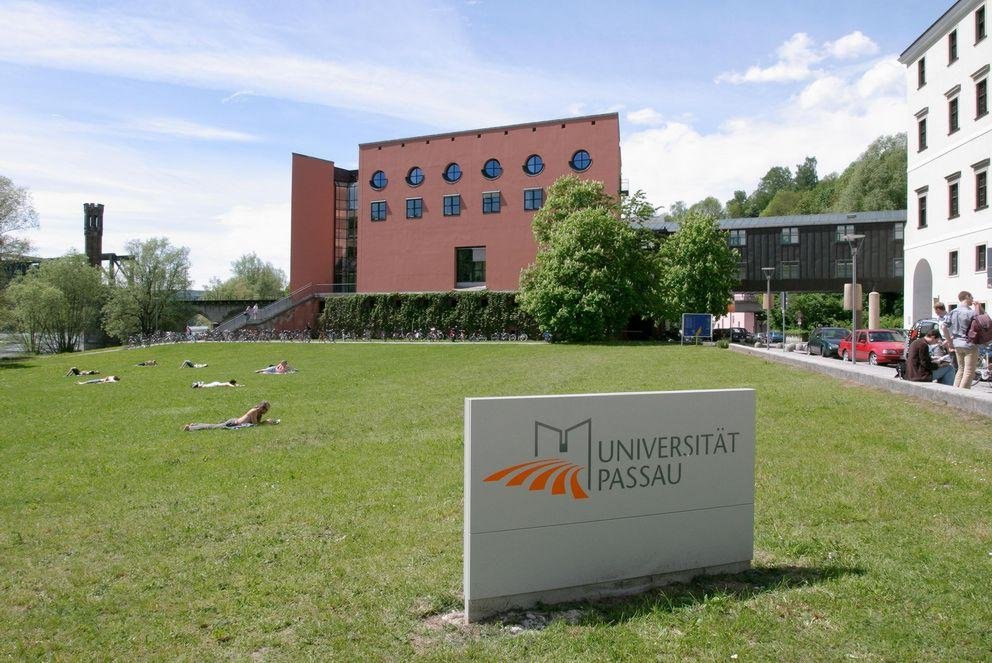 Our services & professional advice
Information & advice on how to supervise & support international academics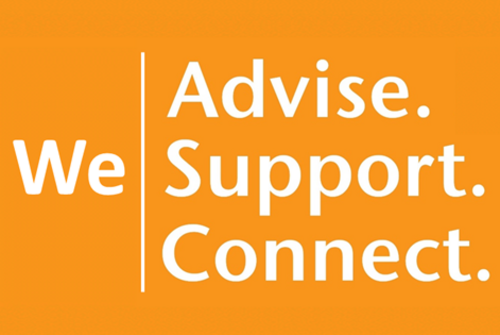 Service portfolio
Target audience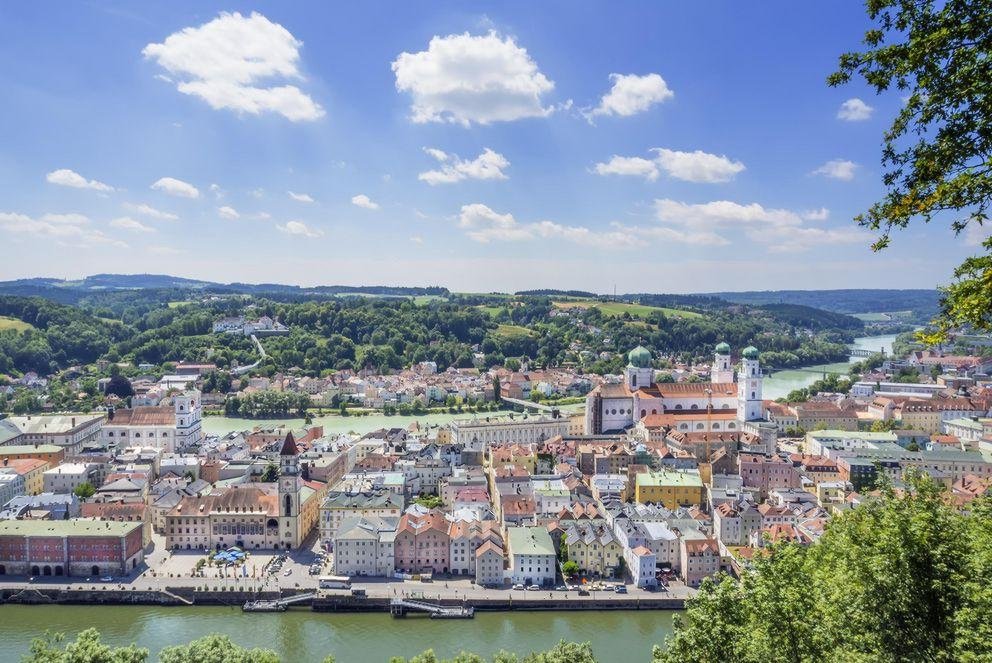 The University
Life in Passau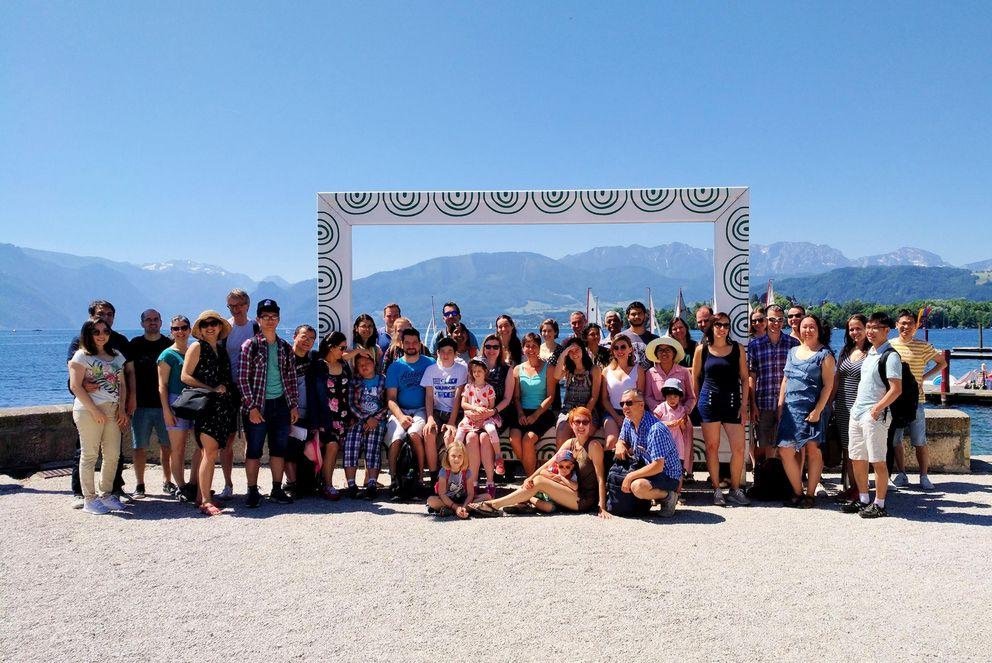 Updates & News
Networking events
Orientation Week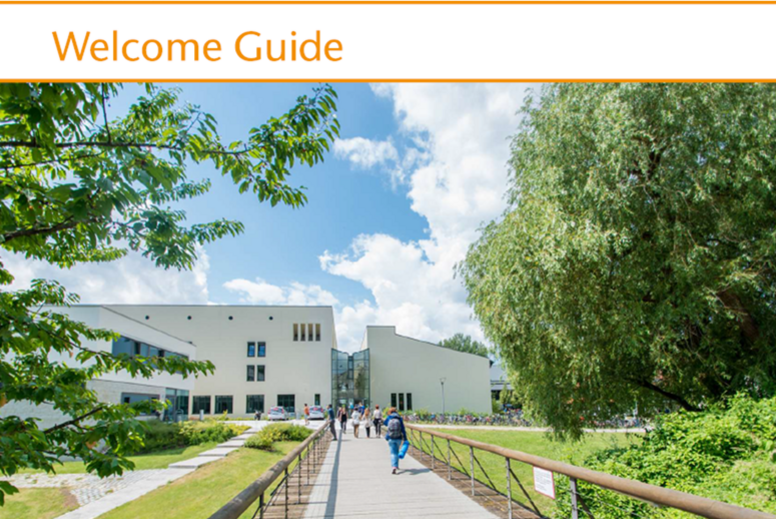 Welcome Guide
Checklists
Newsletter
Notices
If you are a doctoral or postdoctoral student at our University and have questionsrelated to academic matters, please contact the Graduate Centre.
The Welcome Centre does not cater to undergraduates or master's students. If you are an international bachelor's or master's student, visit the coming to Passau webpage or contact the International Office.