The Welcome Centre offers a platform for international academics to get to know other peers. At the monthly events, you can expand your network nationally as well as internationally.
The events take place over the course of the semester. Besides the Orientation Week in October, they include cultural events, workshops and day trips.
Feel free to contact us for information or to take part in the next event.
Current Events - Summer Semester 2023
If you wish to partake in one of our events, please contact us.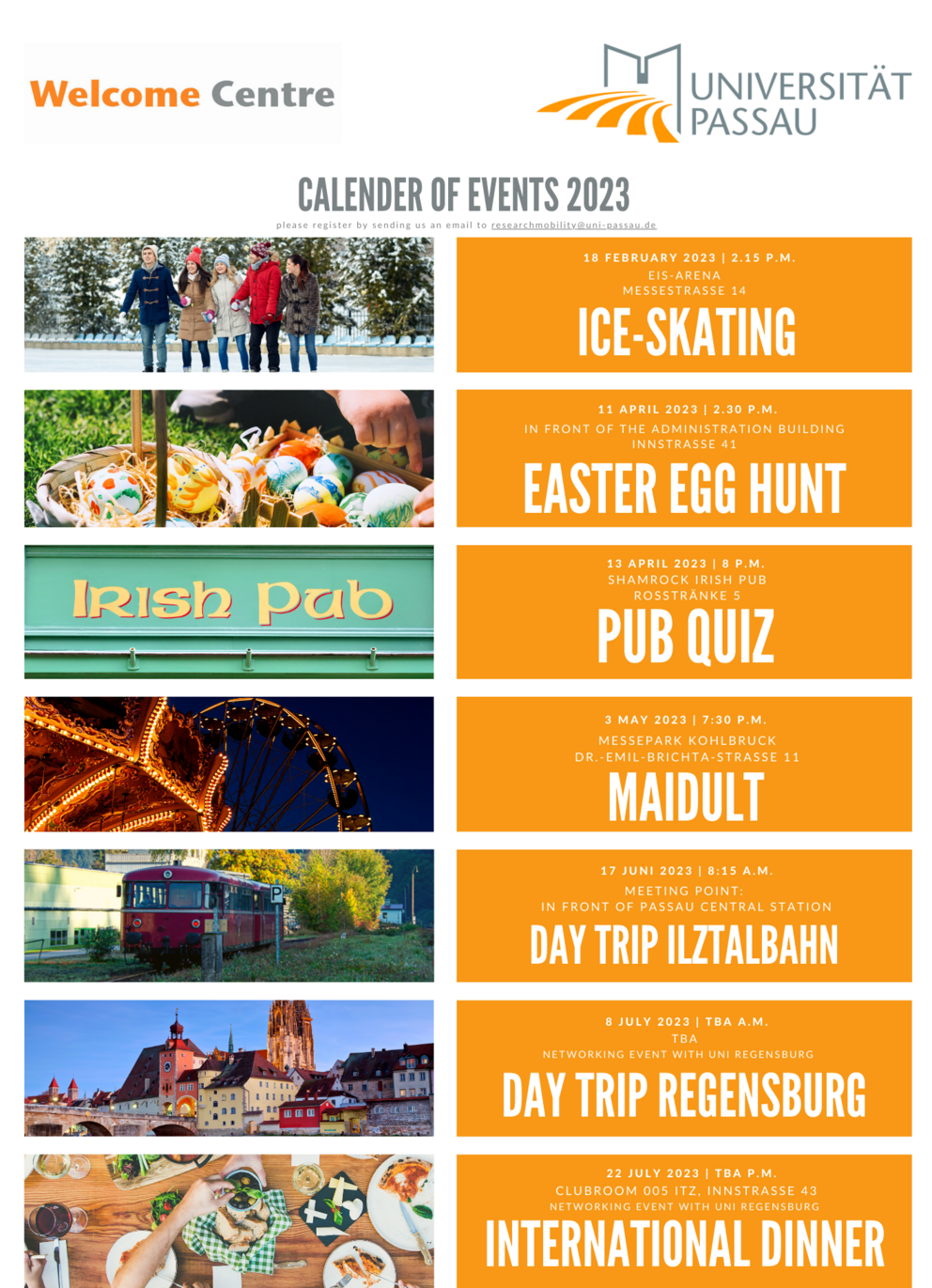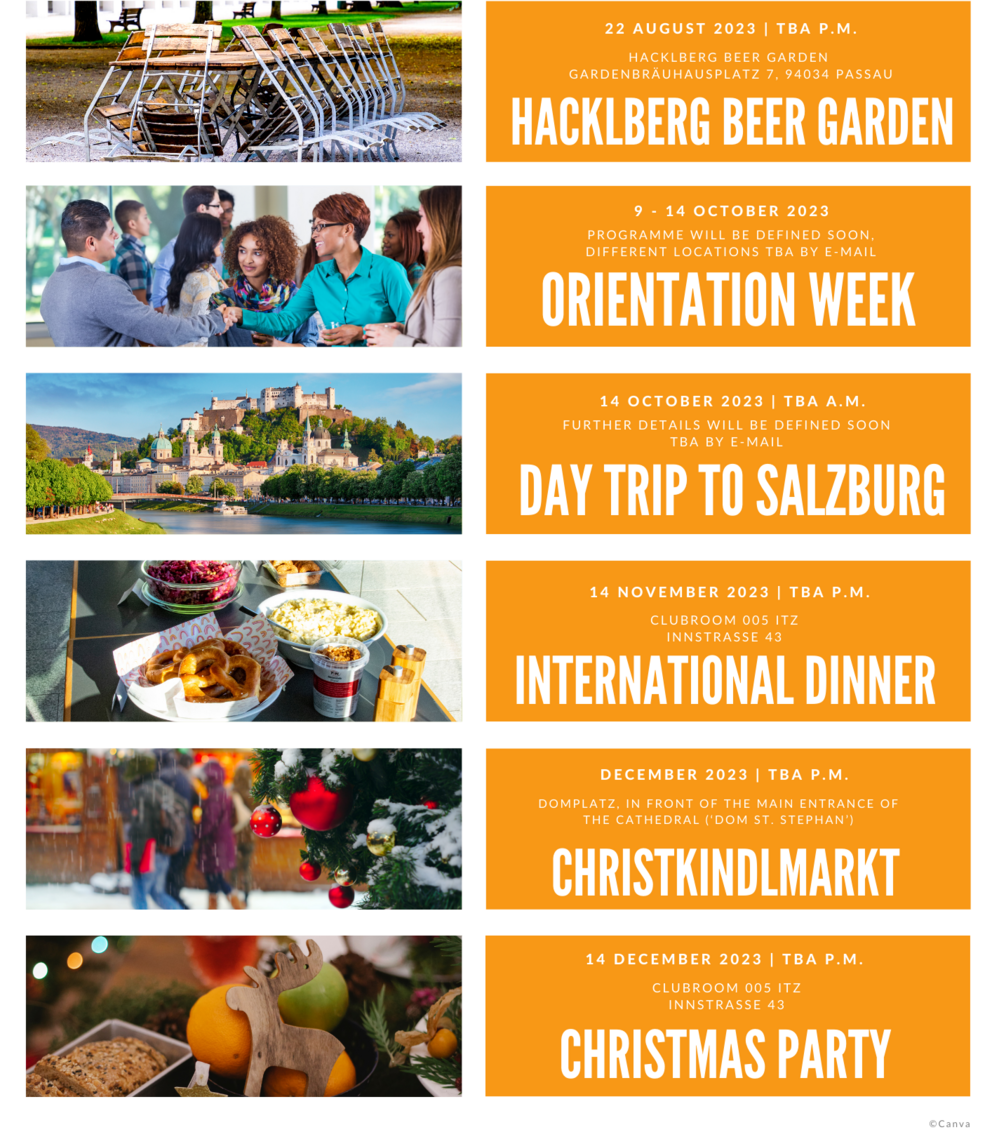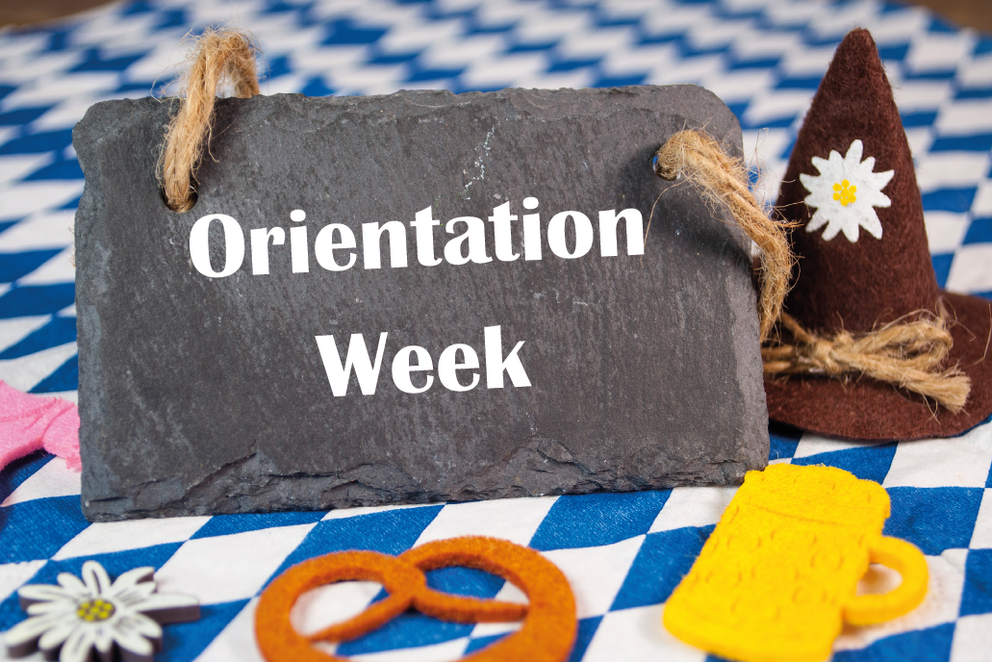 Every year, the Welcome Centre offers international academics at the University of Passau an orientation week on various aspects of the university, German courses, events and general information to help you get off to a good start in your semester. During this week, there is a fixed programme with various opportunities to get to know your fellow international researchers, postgraduate students and others. This year's orientation week will take place from 9 to 14 October. You will find more information about the orientation week on our website in time at the beginning of October.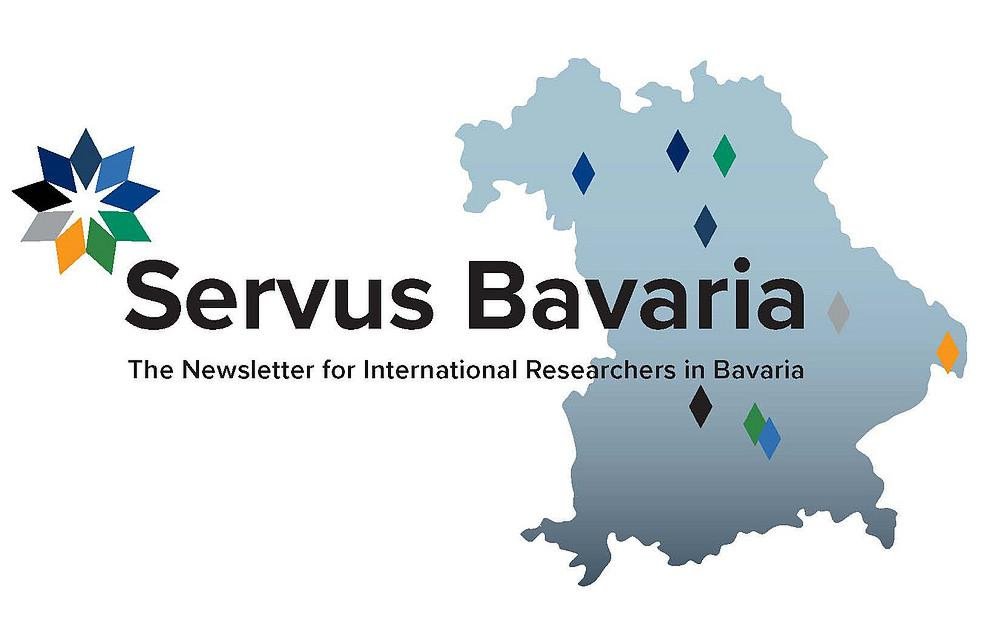 Would you like to explore Bavaria and engage with Bavaria's international research community? Then you are invited to get on the mailing list for a new, carefully curated newsletter.
Twice a year, LMU Gateway Service together with all Bavarian Universities publishes Servus Bavaria – The Newsletter for International Researchers in Bavaria.
Discover new places and connect with your international colleagues from our partner universities Augsburg, Bamberg, Bayreuth, Erlangen-Nürnberg, München, Regensburg and Würzburg.
The newsletter welcomes you to beautiful Bavaria. Get inspired for travel destinations in the Across Bavaria section. In the Event Corner, you will not only find interesting events in your region, but also jointly organized events for meeting your fellow researchers. In addition, each issue features selected researchers from around the world based in Bavaria. Here you can find the past contributions of the Welcome Centre of the University of Passau.
We would be delighted to add you to the subscriber list. To subscribe, please click on the following link:
Subscription to Servus Bavaria
Enjoy reading!
Calendar of Events of the University of Passau