This is the accessibility standards compliant alternative version of the virtual campus tour.
If you are not affected by a disability, we recommend you visit the original tour instead. The 360-degree tour is more immersive and includes the full high resolution images. Visit the University of Passau 360-degree campus tour.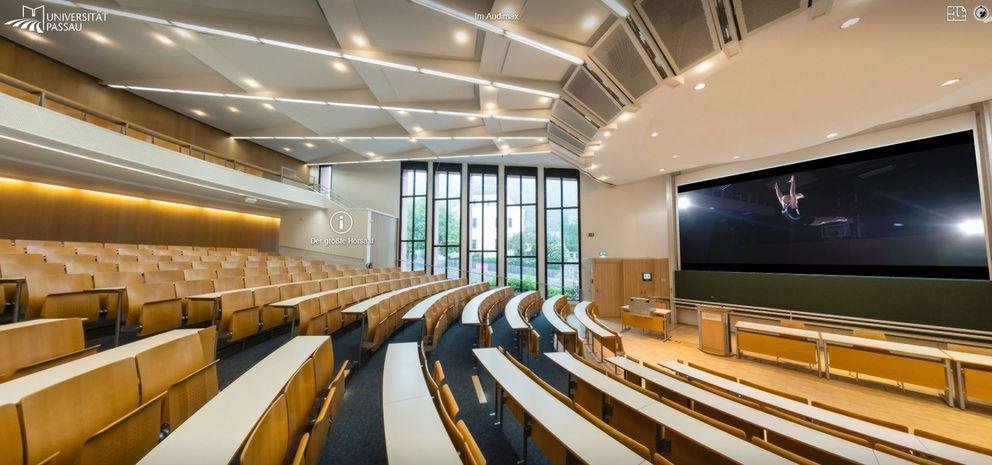 Every German university calls its biggest lecture theatre the Audimax. Sitting in its centre, one's attention might wander to the windows. Outside, the Innstrasse can get quite busy during the morning and afternoon rush. Sometimes, ambulances from the nearby hospital rush past.
The desks curving towards the window might seem somewhat familiar: their outline is part of the university logo.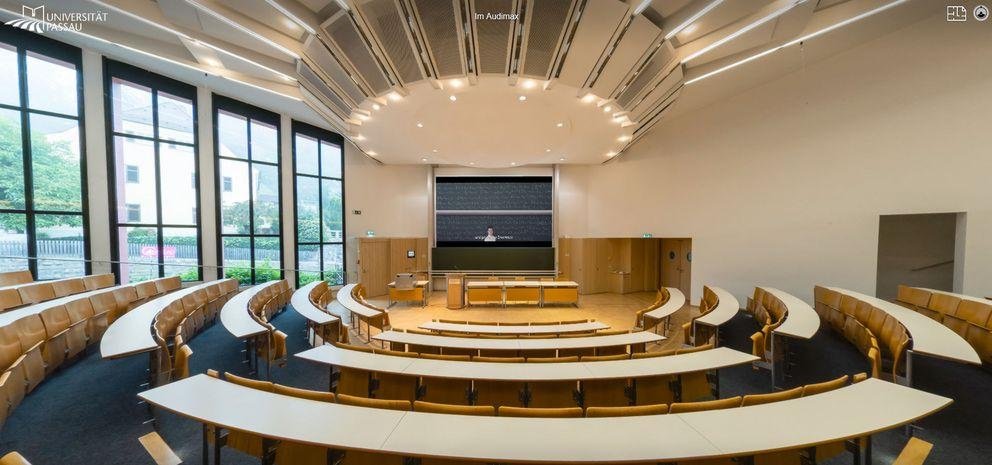 Of course, our attention should be at the front of the room. The auditorium is huge, so the lecturer can seem quite far away if one sits in the back. Fortunately, their voice is amplified by the speaker system.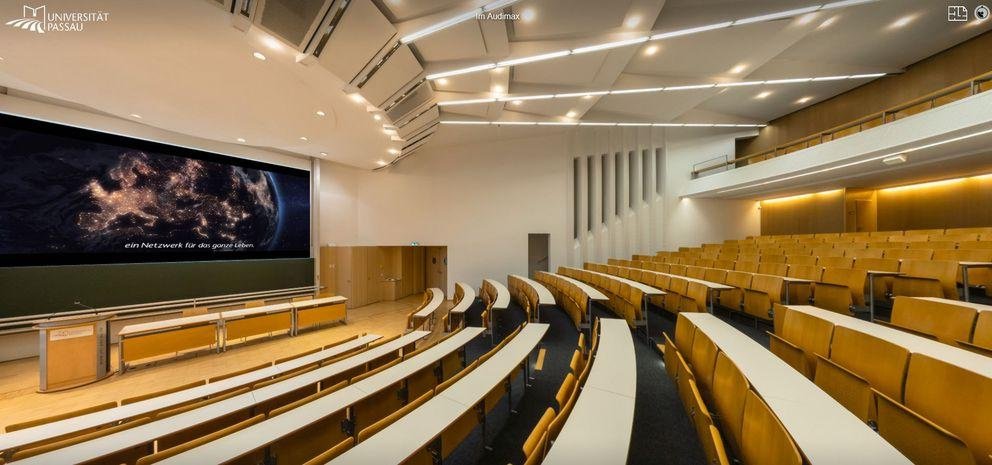 In the back of the room, seating continues on the raised balcony, giving the auditorium a slightly theatric ambience.
After a detailed lecture, one's attention might wander towards the exit. At the end of the class, if the lecturer has done a good job, it's traditional in Germany for students to knock on the table in academic applause.
Our biggest lecture theatre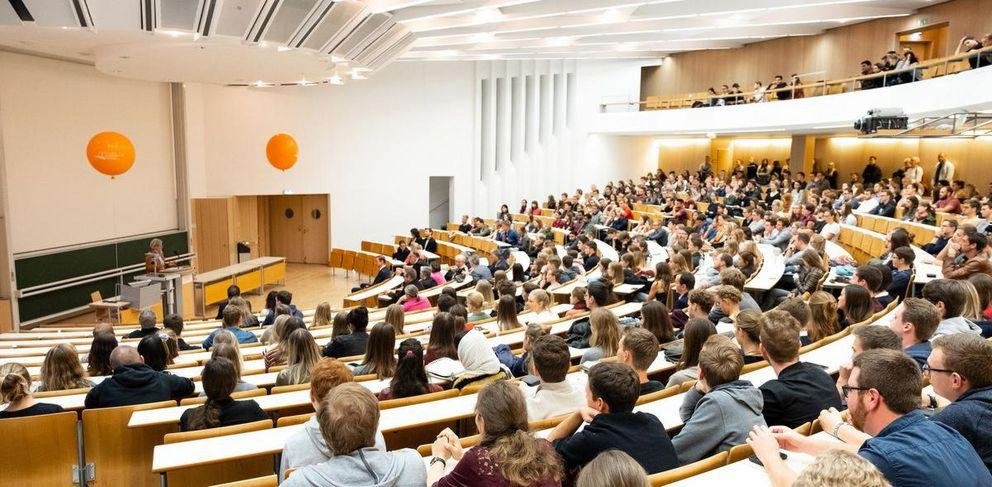 With its 629 seats, the Audimax (auditorium maximum) is the venue of choice for large-scale lectures, events and graduations. This is also where the university annually celebrates the Dies Academicus, its anniversary.
Externally, the building is painted 'Bohemian red' to recall regional heritage.
The University of Passau in a nutshell
Playing the video will send your IP address to an external server.
Links to nearby points on the campus tour