This is the accessibility standards compliant alternative version of the virtual campus tour.
If you are not affected by a disability, we recommend you visit the original tour instead. The 360-degree tour is more immersive and includes the full high resolution images. Visit the University of Passau 360-degree campus tour.
In the TV Studio, the huge green screen robs the room of the third dimension: it's a weird, alien thing to look at.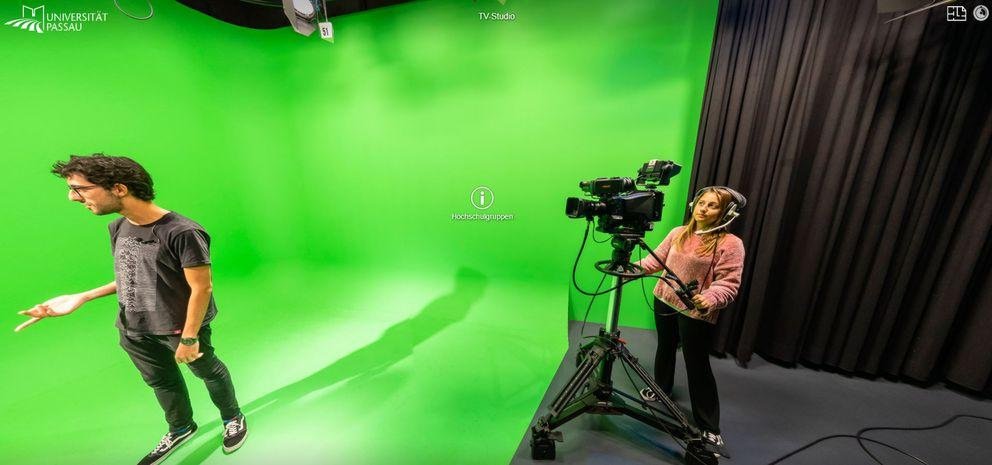 Turning away from the green screen, cameras, black curtains and lighting equipment offer a sharp contrast.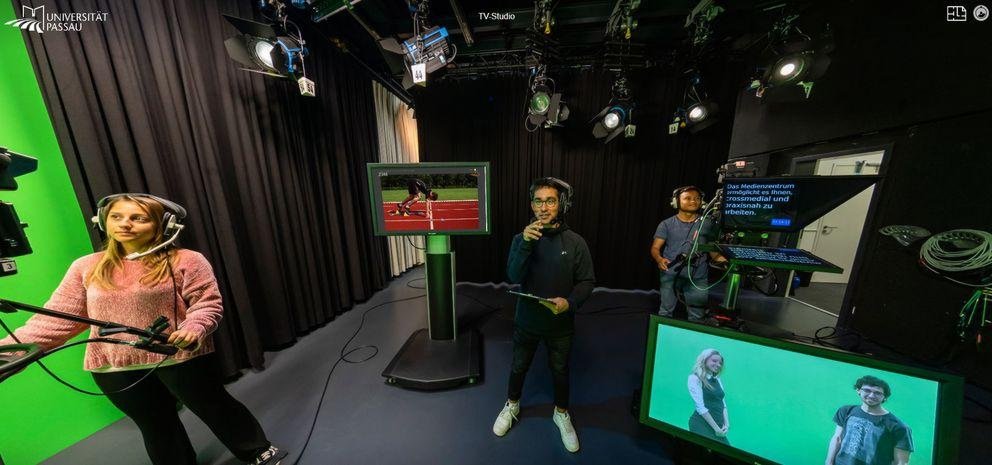 Compared with the uniformity of the green screen, the busy technical side of the room is very distracting indeed. Cameras, screens, a teleprompter, and people all compete for attention. Behind the curtain, there is seating and room for a live audience. The ceiling, meanwhile, is a jungle of lighting equipment, which can be fine tuned to any desired lighting effect for the cameras.
Our students' diversity is reflected in over 150 different student clubs and societies on campus.
If you are interested in sports, culture, music, creative pursuits, volunteering, student media, political campaigns, religion or in international groups, you are bound to find like-minded students at our University!
Producing a media project instead of a presentation
Playing the video will send your IP address to an external server.
Links to nearby points on the campus tour