Europe Day 2022 - European Year of Youth
On Europe Day, 9 May, the University of Passau will celebrate the European Year of Youth 2022. The University will host various activities and events. We would like to shine a light on the key role that young people in Europe will have in creating a better future, As we navigate the post-pandemic phase, we need to move forwards with optimism and hope.
The University's Europe Day activities will be organised in collaboration with Europahaus Freyung and the student societies Association des Etat Généraux des Etudiants de l'Europe/ European Students' Forum (AEGEE) and Junge Europäische Förderalisten (Young European Federalists).
Playing the video will send your IP address to an external server.
Student societies involved in the events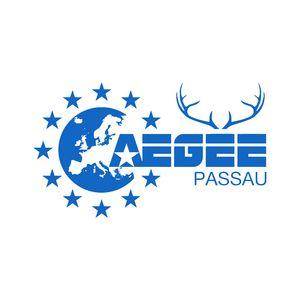 AEGEE
AEGEE (Association des États Généraux des Étudiants de l'Europe) is the largest European interdisciplinary student organization with local groups in 40 European countries and over 190 university cities. AEGEE is a volunteer, nonprofit organisation and politically and religiously independent.
We want to realize an unified Europe without prejudices, true to the motto "United in Diversity". We fight for an open and tolerant society today and in the future. Here we represent and promote values ​​and goals such as democracy, human rights, tolerance, cross-border co-operation, mobility and a European dimension in education. We are committed to cultural exchange, civil citizenship, higher education and peace and stability. The organization enjoys consultative status with the Council of Europe and the United Nations. Moreover AEGEE has an action status at UNESCO and is a member of the European Youth Forum. Our work is supported by the European Commission.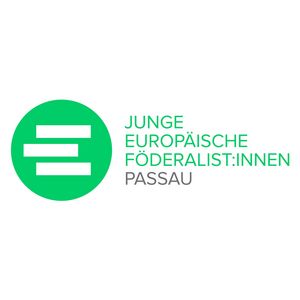 Young European Federalists JEF Europe
Europe is all-encompassing to us. Our generation can unconditionally enjoy the benefits of European Union membership. As Young European Federalists, we wish to live in, and shape, a peaceful, democratic, diverse, public-spirited, and supportive Europe. Only if our generation believes in Europe, only if we live and breathe European diversity, will we be able to shape a shared European future.
JEF Passau is a political student society. We discuss European current affairs, we arrange political guest lectures and public discussions. We have close links with JEF Prague. Thanks to the federal structure of JEF Europe, you can get involved in activities at a state, national or European level. You can also discover many EU cities, potentially with some financial assistance from our dedicated travel costs support budget.
Video contest: "For me, Europe is..."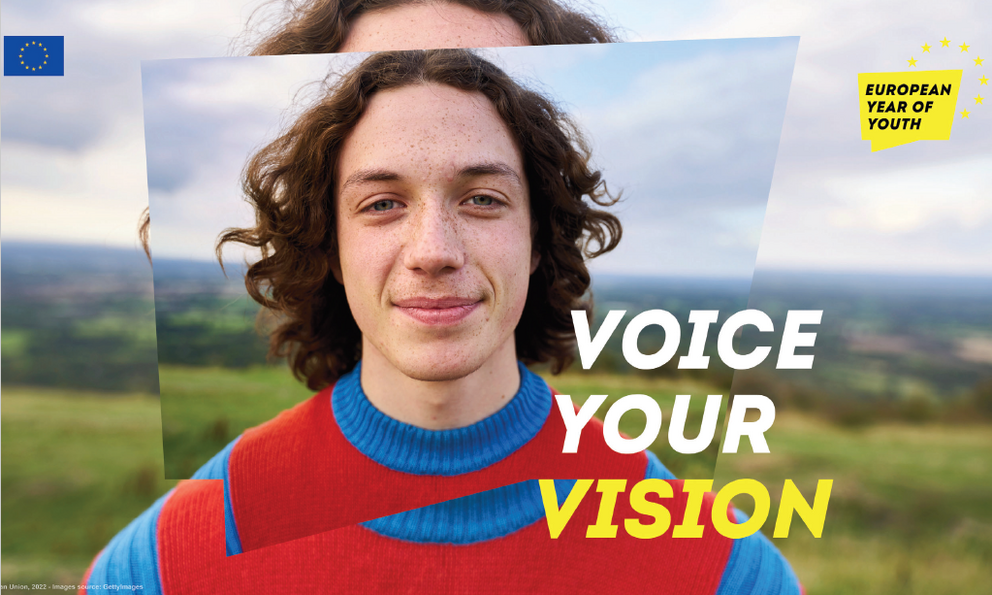 To mark the European Year of Youth, the University of Passau is running a one-minute videocontest for students on the theme "For me, Europe is…"
All students are eligible to take part – Bachelor's, Master's or doctoral students are invited to get creative. Express why Europe is important to you, in a creative and personal way, in under a minute! See the leaflet for details. Please send your video in English or German to europa@uni-passau.de by Sunday, 1 May.
Wish to have a look at the submitted videos? We are pleased to show you the four finalists.
Time
Event
Location
10:00 to 11:00 a.m.
Official opening of the Science Hubs for Europe location, with an exhibit of children's and young people's creative efforts on the topic "Stars for Europe". Attendance by invitation only.

Hans-Kapfinger-Strasse

16
12:00 to 2:00 p.m.

Parallel workshops: "What is a European university for us students?"

A university where European projects are run by students.
A university where students are mobile throughout Europe.
A university where students discuss Europe.
A university where students address future global challenges, such as climate change.

The workshops will take place in English. They are organised and moderated by students.

Zoom
4:30 to 6:30 p.m.

Plenary discussion: "What is Europe and what is a European University for our students?"

Moderation by Axelle Cheney, Director ad interim Science Hub for Europe
Students' voices : results from the students' workshops on "what is a European university for us" by students from the University of Passau and partner universities
Input and Reactions by Bernd Hüttemann, General Secretary,

Europäische Bewegung Deutschland

Discussion with the audience
Election and prize for the best one-minute-video: For me, Europe is...

This event will take place in English.

Audimax (lecture theatre 10), Innstrasse 31

A webcast will be hosted via Zoom, enabling virtual participation.

7:00 to 9:00 p.m.

Public lecture (part of the series of lectures on Russia's war in Ukraine): "The EU and war in the Ukraine: a new geopolitical situation in Europe?"

Welcome by Vice President for International Affairs, Diversity and Europe, Prof. Christina Hansen
Introduction and moderation: Prof. Daniel Göler, Jean Monnet Chair of European Politics
Ukraine's expectations from the EU, Yarmilko Yuriy, Consulate General of Ukraine in Munich (video)
The EU's perspective, Jörg Wojahn, Representative of the European Commission in Germany
The other war: cyber war in Europe? Prof. Ralf Hohlfeld and Dr Anna Sarmina, Chair of Communication Studies
Audience Q&A

This event will take place in German.

Audimax (lecture theatre 10), Innstrasse 31

A webcast will be hosted via Zoom, enabling virtual participation.