The International Office introduces itself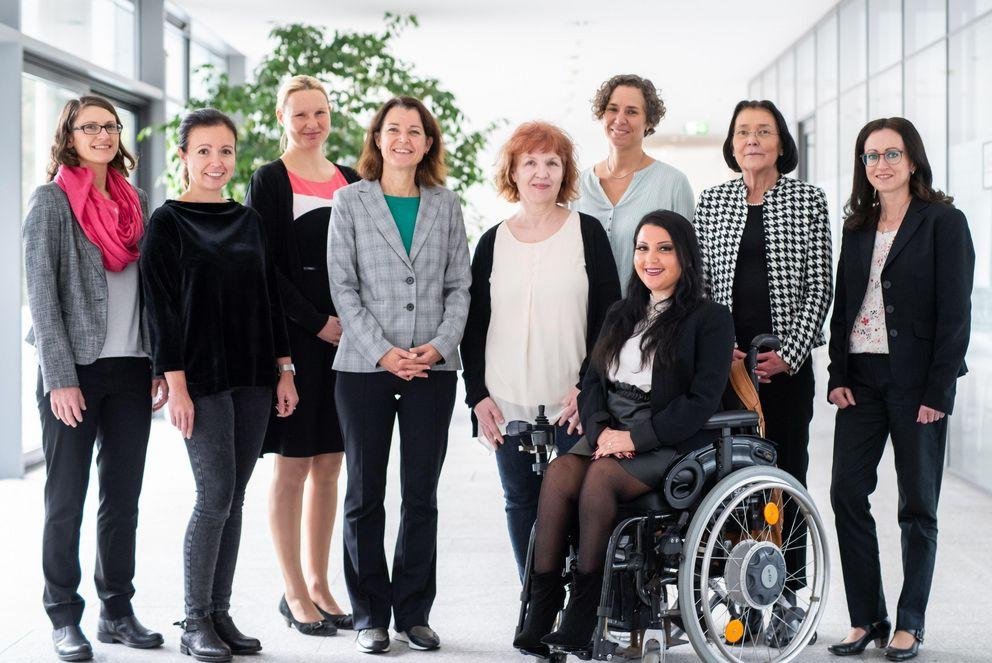 The team of the International Office is at your disposal for any questions regarding a study abroad as well as the stay of international students in Passau.
Our tasks include:
Relations with partner institutions abroad
Support in the initiation of new exchange contacts and programs
Supervision of visiting students and scholarship holders from around the world
In the International Office you will find various information brochures on topics related to studying abroad as well as the annual scholarship guide of the DAAD published in May.
The information room (Nikolakloster (NK), Innstr, 40, room 226) of the International Office also holds numerous information brochures about e.g. partner universites, language course offerings and gradutae programs.

We also provide up-tp-date information on our Facebook page.
Address:

Passau University
International Office
Innstr. 41 (administration Building)
94032 Passau

Fax: +49 851/509-1164
E-Mail:international@uni-passau.de

Office hours:

Mo - Fr: 08:30 - 12:00 a.m.
Hinweis zu E-Mail-Anfragen
Bitte wenden sie sich bei Fragen nur an eine der hier aufgeführten Ansprechpartnerinnen. Wir freuen uns darauf, ihnen schnellstmöglich weiterhelfen zu können.
Ihre Ansprechpartnerinnen
Head of Division V – Student Services
University Partnerships
Stefanie Dallmeier
Raum VW 108
Innstr. 41
Tel.: +49(0)851/509-1165
Fax: +49(0)851/509-1164
Sprechzeiten: 08:30 - 12:00
Head of the International Office
ERASMUS+/PROMOS scholarships
Study-abroad Adviser
Adviser for German and international students
Stellvertretende Leiterin
Heidi Würdig
Raum VW 107
Innstr. 41
Tel.: +49(0)851/509-1163
Fax: +49(0)851/509-1164
Sprechzeiten: 08:30 - 12:00 Uhr
Deputy Head of the international Office
DAAD-Programs / ERASMUS+
Study-abroad Adviser
Adviser for German and international students
Almut Bareiß
Raum VW 109
Innstr. 41
Tel.: +49(0)851/509-1167
Fax: +49(0)851/509-1164
Sprechzeiten: Mo., Mi., Fr. jeweils 8.30-12.00 Uhr
ERAMUS Co-ordinator
Erasmus+/Study-abroad Adviser
Adviser for German students
Luise Haack
Raum Momentan nur virtuell // currently only virtually
Tel.: +49 (0)851/21379705
Sprechzeiten: Mi 9-12 und nach Vereinbarung // Wed 9-12 and prior appointment
Career orientation for international students
International degree-seeking students
Verena Rothkopf
Raum VW 010
Innstr. 41
Tel.: +49(0)851/509-1105
Fax: +49(0)851/509-1164
Sprechzeiten: Mo - Fr: 08.30 Uhr - 12.00 Uhr
Deutschlandstipendium scholarships
Oskar-Karl-Forster scholarships
Programme for the Promotion of Internationalisation
Veronika Spleiß
Raum VW 112
Innstr. 41
Tel.: +49(0)851/509-1172
Fax: +49(0)851/509-1164
Transcript of Records
Adviser for International Students
Alexandra Winterkorn
Raum VW 103
Innstr. 41
Tel.: +49(0)851/509-1161
Fax: +49(0)851/509-1164
Sprechzeiten: Mo, Mi - Fr: 8:30 - 12:00 Uhr
Accommodation service for international students
Nathalie Vollstädt
Raum IM 224
Innstraße 33
Tel.: +49(0)851/509-3121
Fax: +49(0)851/509-3122