Currently, the International Office can only be reached by telephone from 8:30 a.m. to 12:00 noon.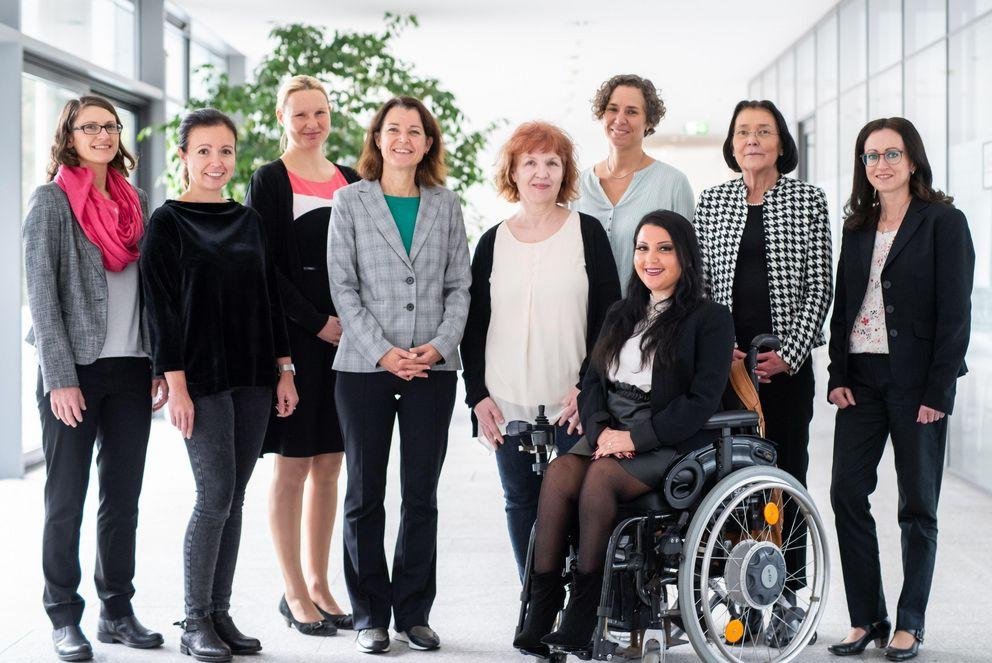 The team of the International Office is the primary point of contact for international students coming to Passau for a mobility as well as for students from the University of Passau who wish to study abroad for part of their degree programme.
What we do:
Nurture relations with partner institutions abroad
Support the initiation of new partnerships and programmes
Supervise visiting students and scholarship holders from around the world
In the International Office you will find various information brochures on topics related to studying abroad as well as the scholarship guide of the DAAD, which is published annually in May.
The information room, located in room 226 of the Nikolakloster Building (NK, Innstrasse 40) also holds numerous information brochures about e.g. partner universites, language courses and postgradutae programmes.

We also provide up-to-date information on our Facebook page.
Address:
University of Passau
International Office
Innstr. 41
94032 Passau
Germany
Fax: +49 851 509 1164
E-mail: international@uni-passau.de
Office hours:
Mondays to Fridays from 8:30 a.m. to 12:00 noon
If you have any questions, please write to just one of the staff members mentioned on this page at a time. We're here to help and will answer each and every enquiry, but writing to multiple staff members will not speed up the process.
Head of Division V – Student Services
University Partnerships
Stefanie Dallmeier
Raum VW 108
Innstr. 41
Tel.: +49(0)851/509-1165
Fax: +49(0)851/509-1164
Sprechzeiten: 08:30 - 12:00
Head of the International Office
ERASMUS+/PROMOS scholarships
Study-abroad Adviser
Adviser for German and international students
Heidi Würdig
Raum VW 107
Innstr. 41
Tel.: +49(0)851/509-1163
Fax: +49(0)851/509-1164
Sprechzeiten: 08:30 - 12:00 Uhr
Deputy Head of the international Office
DAAD-Programs / ERASMUS+
Study-abroad Adviser
Adviser for German and international students
Almut Bareiß
Raum VW 109
Innstr. 41
Tel.: +49(0)851/509-1167
Fax: +49(0)851/509-1164
Sprechzeiten: aktuell nur telefonisch: Di. und Do. jeweils 8.30-12.00 Uhr
Verena Rothkopf
Raum VW 010
Innstr. 41
Tel.: +49(0)851/509-1105
Fax: +49(0)851/509-1164
Sprechzeiten: Mo - Fr: 08.30 Uhr - 12.00 Uhr
Deutschlandstipendium scholarships
Oskar-Karl-Forster scholarships
Programme for the Promotion of Internationalisation
Study-abroad Adviser for outside the EU
Adviser for German students
Kathrin Urlhardt
Raum VW 112
Innstr. 41
Tel.: +49(0)851/509-1172
Fax: +49(0)851/509-1164
Transcript of Records
Adviser for International Students
Alexandra Winterkorn
Raum VW 103
Innstr. 41
Tel.: +49(0)851/509-1161
Fax: +49(0)851/509-1164
Sprechzeiten: Mo, Mi - Fr: 8:30 - 12:00 Uhr
Accommodation service for international students