"The University of Passau is dismayed by Russia's war of aggression against Ukraine. Our special concern is for the students and academics at our four Ukrainian partner universities, and we feel for all members of our university community who are fearing for their families and friends in Ukraine during these days."
Support

How you can help

Contacts

News
Donations to the Ukraine Emergency Fund
The Neuburger Gesprächskreis participates in the Ukraine Emergency Fund, which makes scholarships available to students and academics from Ukraine who require financial assistance.
If you wish to make a donation, please use the following account details:
Neuburger Gesprächskreis
IBAN: DE39 7405 0000 0030 8554 49
BIC: BYLADEM1PAS
Sparkasse Passau
Reference line: Ukraine
Statement from the president
University president Prof. Dr. Ulrich Bartosch makes a statement about the University's position with regards to the conflict in Ukraine. He outlines what the University can do, what options the University is working on, and how the University community can help.
Playing the video will send your IP address to an external server.
The University is ready to support affected students and researchers. This page provides information related to the Ukraine crisis as well as on support services and contact centres.
Would you like to take up a degree programme at the University of Passau, work as a researcher or do you have questions about funding opportunities or German language courses? We have put together helpful information for you on orientation for refugees and asylum seekers.
Counselling for refugee students and researchers at the University of Passau
At the University of Passau, Dr. Oleksandr Ponomarov offers counselling and psychosocial support for Ukrainian nationals. Whether you prefer to speak Ukrainian, Russian, English or German, he is there to listen to your concerns and problems and he will try to assist you with starting your new life in Passau. Please arrange your confidential appointment by emailing oleksandr.ponomarov@uni-passau.de.
The University's student-staffed law clinic (Studentische Rechtsberatung - SRB) is taking part in the #helpukrainians efforts by collating legal information that you may need when contacting German government departments and services. Here, you can find legal advice that is well-structured and accessible. The SRB can answer your everyday and legal questions about arriving in Germany and immigration, about work, social services and more, in multiple languages. Visit their FAQ for the most important answers. You can also download the documents you need to stay in Passau.
For students and researchers
The Bavarian Academic Center for Central, Eastern and Southeastern Europe (BAYHOST) has established a coordination office for Ukraine, which bundles support and assistance offers for Ukrainian students and scientists and is available to them as a contact point.
Students and researchers from Europe and around the world have launched the #ScienceForUkraine initiative to provide information about support services for students and researchers affected by Russia's war of aggression on Ukraine. It is coordinated by officials from the University of Latvia, the Polish Academy of Sciences, the Max Planck Institute for Innovation and Competition and Leiden University. Support offers include paid visits abroad for researchers and students as well as doctoral fellowships. For details visit the #ScienceforUkraine website.
Specifically für students
As part of the Taras-Shevchenko-Programme, BAYHOST offers German summer courses for prospective students and students from Ukraine. Students and high school graduates from Ukraine with German knowledge of at least level A2 are eligible to apply. Applications will be accepted on an ongoing basis, as long as there are capacities for scholarships.
Courses start mid-July / early August - we recommend you apply early!
The brochure for international students contains useful information and contact addresses for exchange students and degree-seeking students. It not only provides information on the application process at the University but also on scholarships and housing options.
Refugees can access simplified application and enrolment procedures when applying to German universities. Specifically, alternative arrangements have been agreed by the Kultusministerkonferenz (Standing Conference of the Ministers of Education and Cultural Affairs of the Länder in the Federal Republic of Germany) for refugees who, as a result of fleeing from their home countriesl, lack some of the documents needed for a regular application to German universities.
Information in German:
The information in German includes the 2015 Kultusministerkonferenz decision, which is the detailled document that application procedures are based on.
Information in English:
The information available on English-language web pages is less detailed. However, both the DAAD (German Academic Exchange Service) through its Study in Germany website, and uni-assist e.V., reiterate that there are alternative solutions for refugees who don't have all the documentation needed for a regular application to German universities.
Specifically for researchers
EURAXESS, the European information portal for researchers, has launched a dedicated section for researchers from Ukraine as part of the ERA4Ukraine initiative. The new website provides an overview of European and national support services for refugee researchers.

Counselling for refugee students and researchers at the University of Passau
Catholic Student Community Passau
KSG Adviser – pastoral care
Psychological Counselling Service
Protestant Student Community Passau
Telephone helpline Passau
The Passau telephone helpline is there to help you in crisis situations – anonymously, competently and around the clock. You can reach the telephone helpline in Passau free of charge at +49 800 111 0 222. You can find more information on their website [German content].
Ціль цього проєкту – надання базової інформації про Німеччину та німецьку культуру. Тут ви можете знайти інформацію про все, починаючи від німецьких законів, культурних норм, шкільної системи, громадського транспорту, закінчуючи базовими знаннями німецької мови тощо.
Welcome to Germany
ICUnet, a Passau-based consultancy specialising on global mobility and intercultural exchange, has prepared an online course for Ukrainians. By covering the most important and useful tips about Germany, the course helps newly arrived Ukrainians acclimatise to everyday life here.
Further information and useful links on the Ukraine crisis
As a result of the Russian invasion of Ukraine, the German Research Foundation (DFG) has suspended all activities within the framework of German-Russian cooperation. The DFG is aware of the consequences of this step and deeply regrets having to take it for the repercussions this has on science. Our solidarity is with the academics in Ukraine who have to fear for their lives and are forced to flee from their homeland, as well as with our long-standing cooperation partners, academics at Russian research institutions, who are themselves horrified at the actions of the Russian government. DFG web page with details on Russo-German funding proposals and collaborative projects.
The European Commission (EC), too, has decided to suspend the cooperation with Russian entities in research, science and innovation. The Commission will not conclude any new contracts nor any new agreements with Russian organisations under the Horizon Europe programme. Furthermore, the Commission is suspending payments to Russian entities under existing contracts. All ongoing projects, in which Russian research organisations are participating, are being reviewed – both under Horizon Europe and Horizon 2020, the previous EU programme for research and innovation. Further information can be found in the EC's press release issued on 4 March 2022.
Information provided by the Federal Commissioner for Migration, Refugees and Integration
People who fled from the war in Ukraine can find information about travelling to Germany and seeking asylum on the web pages of the Commissioner for Migration, Refugees and Integration.
УКРАЇНСЬКА

/ Ukrainian

Біженці з України мають багато запитань і потребують підтримки. Тут громадяни України, а також громадяни третіх країн, які прибули з України, знайдуть відповіді на актуальні запитання.
РУССКИЙ

/ Russian

У людей, которым приходится бежать из Украины, возникает много вопросов, им необходима поддержка. Актуальные и постоянно обновляемые ответы граждане Украины и третьих государств, которым пришлось бежать из Украины, найдут здесь.
Information from the German Federal Ministry of the Interior and Community
As a first point of contact, the Ukraine Hotline Bavaria helps Ukrainian refugees, families, and relatives of Ukrainians in Bavaria, as well as committed volunteers who want help out!
Гаряча лінія для України в Баварії
В якості першого контактного пункту ми допоможемо вам як українським біженцям, сім'ям та родичам українців у Баварії та небайдужим, які самі хочуть допомогти!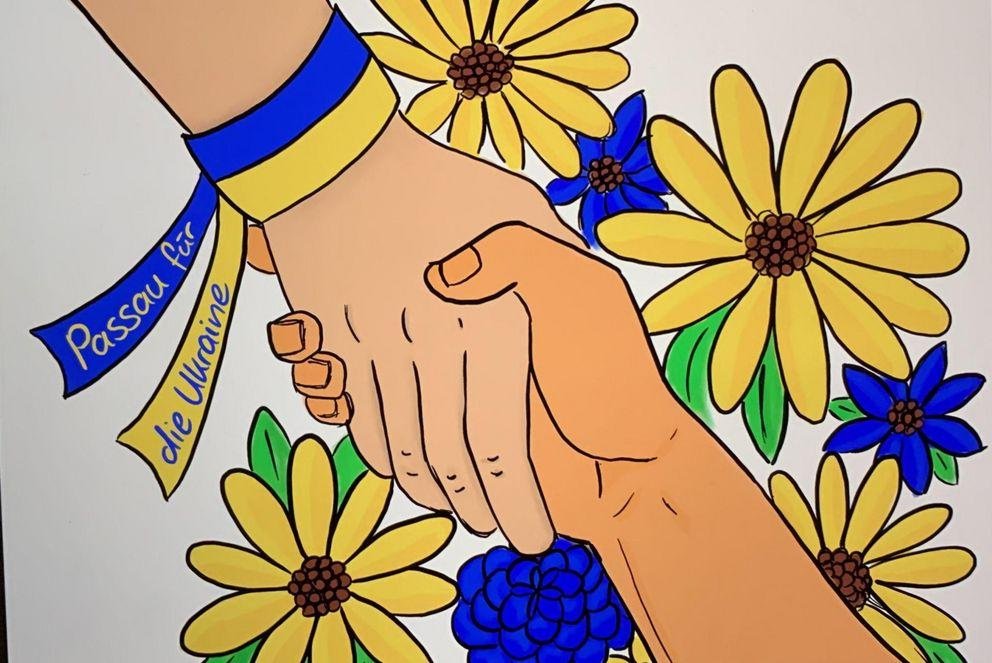 Ehret Building, University of Passau
Innstraße 45 a (between Innstrasse 41 and 43)
94032 Passau
Germany
Food: 2 p.m. - 4 p.m. on Friday, Saturday and Sunday
Clothing etc.: 2 p.m. - 7 p.m. on Friday, Saturday and Sunday
The consumer protection service for Bavaria (VerbraucherService Bayern) is offering free advice to people who are supporting Ukrainian refugees. For more information, or to make an appointment, visit their update.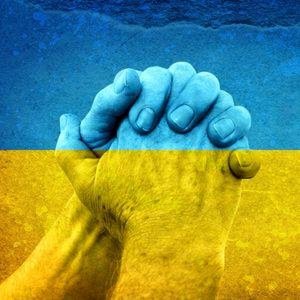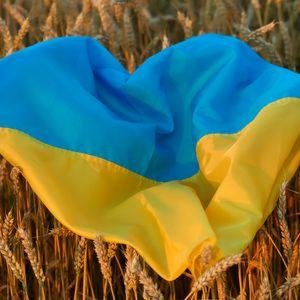 Contact point for refugees
Central point of contact for enquiries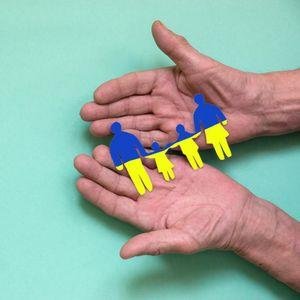 Communication and Marketing Division