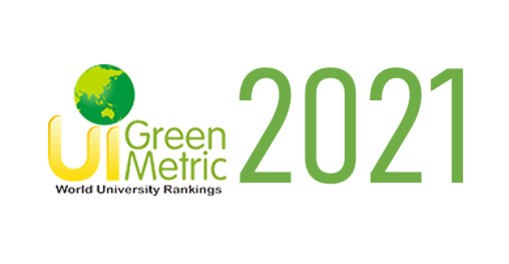 The University of Passau emerges from its first participation in the GreenMetric Ranking as the best newcomer worldwide: it achieves an excellent ranking among the top 20 percent of participating universities right from the start. This ranking assesses the extent to which universities position themselves in a holistically sustainable manner - for example, with regard to energy consumption and climate protection, but also in research and teaching.
Further information (in German) can be found in the press release of 11 February 2022.
The annual GreenMetric Ranking is intended to provide a holistic assessment of the sustainability activities of universities. The following six topics are examined: Infrastructure, Energy/Climate Protection/Climate Change, Waste Management, Water, Mobility/Transport and Education/Teaching/Research. The ranking was initiated by the University of Indonesia (UI) in 2010. Since then, it has been run as a non-profit initiative and has seen a steady increase in participation: This year, 956 universities have already taken part in this "green ranking", which is led by Wageningen University & Research (Netherlands). The universities of Nottingham (England) and Groningen (Netherlands) are in second and third place.
The University of Passau enters the GreenMetric Ranking in 185th place, placing it among the top 20 percent worldwide. The best-ranked German university is the Environmental Campus Birkenfeld of the Trier University of Applied Sciences in position 6. Other Bavarian rankings are achieved by the University of Bayreuth (173) and the Catholic University of Eichstätt-Ingolstadt (417).
You can find more information about the sustainability ranking on the GreenMetric Ranking pages.
.