When you arrive in Passau, one of your first priorities should be to check in with the Welcome Centre.
We help you apply for your library card, your IT-access and a card to use for the refectory, cafeterias and campus printer-copiers

We assist you with matriculation (for those enrolling as doctoral students)

We organise tours of the city and the campus.

We assist you with the necessary formalities, particularly registering with the immigration office ('Ausländerbehörde'), opening a bank account and obtaining insurances.

We help you search for accommodation and integrate your family.
Please contact us to make an appointment.
You can find more detailed information about relevant topics upon arrival directly below.
If you are an international bachelor or master student, please refer to the International Office.
Registration – '
Anmeldung

'

Germany has a system of compulsory res­ident registration. As soon as you have moved into your new accommodation, you have to register within two weeks. The same applies for change of address.

At the day of registration, you will be issued a registration certificate ('Anmeldebescheinigung'). The confirmation of registration is necessary to open a bank account, to apply for a residence permit and for many other bureaucratic steps. Late registration can have negative reper­cussions for you and you may have to pay an administrative fine ('Bußgeld').
How can I register my accommodation?
Registration, re-registration or deregistra­tion can be done in person at the Citizens' Service Offices or Immigration Office of the City of Passau. In exceptional cases, this is also possible by post. You need to bring the documents to register your accommodation with you.
Please take with you the following docu­ments for all persons to be registered:
Please be aware that the last two documents are only available in German.
You can also find information in German on this topic at the homepage of the City of Passau.
Please note:
After you have registered your accommodation with the Citizens' Service Office or Immigration Office, you will automatically receive a letter after one to three weeks with your Tax ID ('Steueridentifikationsnummer'). Keep it safe! You will need it when you get an employment contract in Germany. You will also automatically receive a letter from the 'Beitragsservice' with a bill for the licence fee ('Rundfunkbeitrag'). Click here for further information on how to proceed in English.
The German social security system is made up of several insurances, which will be presented in the following paragraphs.
Health Insurance
Health insurance is compulsory in Ger­many. Without proof of health insurance cover for the duration of your stay in Pas­sau, you will not obtain a visa. Thus, health insurance is a requirement if you wish to obtain a residence permit. Your options depend on your citizenship origin and your status at the university. There are private and state insurances. If you have a full-time job, your employer will generally pay a big part of your state insurance. There are different insurances with different tariffs for students, employees or unemployed people that you can check out on the websites of the different insurance companies (AOK, TK, DAK, BKK, HKK, Barmer etc.).
If you have a regular employment con­tract with the University of Passau, you are automatically insured and your contribu­tions are automatically transferred to the AOK insurance company. Of course, you may switch to another insurer if you wish.
Citizens of EU and EEA member states
For citizens of EU/EEA countries, as well as for citizens from countries with bilateral social welfare agreements (Bosnia and Herzegovina, Serbia and Montenegro, Croatia, North Mace­donia, Switzerland, Turkey and Tunisia): If you are covered by statutory health insur­ance from one of the above countries, you are exempt from the requirement to ob­tain German health insurance. However, you have to show your European Health Insurance Card (EHIC), form E128 or form A/T 11 (Turkish citizens) to the AOK office in Passau. You will then be issued a health insurance card, which you should present whenever you go to see a doctor.
If you are privately insured in your home country, you will need written con­firmation that your insurance coverage meets the German and European legal requirements. Travel health insurance policies are not accepted, as they do not provide sufficient coverage!
Citizens from all other countries
We recommend that you take out health insurance with a statutory or state-recog­nised health insurance scheme in Germa­ny, as the health insurance coverage in other countries is often inadequate.
If you are covered by a foreign health insurance scheme, you should provide proof of insurance cover to the German health insurer. Your health insurance must include the following benefits:
medical and dental treatment

prescription drugs and materials

hospital in-patient treatment

rehabilitation treatment

pregnancy and childbirth
Only uncapped insurance contracts, i.e. those that do not have a limit on the sum paid per person and per incident, provide adequate health insurance cover according to this regulation. Hospital dai­ly benefit or private medical liquidation costs do not have to be insured, nor do nursing care provisions have to be includ­ed.
For more information and the addresses of health insurance companies, please consult our Welcome Guide.
Please note:
German health insurance coverage starts on the first day of the semes­ter: 1 October (winter semester) or 1 April (summer semester). If you arrive before those dates, you should make sure you have health insurance that covers you for the entire time from your date of arrival in Germany to the beginning of the semester.
Please note:
Foreign health insurance (e.g. travel insurance) policies are deemed in­adequate because they usually of­fer a limited number of benefits, have imposed financial limits (e.g. up to a maximum of USD 50,000) and/or a limited duration of cover­age (e.g. repatriation after 90 days).
Pension Insurance & Unemployment Insurance
Pension Insurance
As an employee of the University of Pas­sau, you and the university pay month­ly contributions to the German pension office. In addition, the employer pays a portion of the VBL Pension Fund. If you work less than five years in the public service in Germany, you can apply for an exemp­tion. If your employment exceeds the du­ration of five years, your employee share is automatically deducted from your salary.
Pension Insurance Scheme
It is generally compulsory for employees to be insured under the statutory pension fund. The pension insurance ensures that you are financially secure in your old age. The pension insurance fund also supports you before the statutory pension age in cases of incapacity. This means, for ex­ample, that you receive support if you have a serious illness or disability and can no longer work or can only work part-time.
The statutory pension is lower than your income during your working life. To maintain your standard of living during old age, you should supplement the stat­utory pension insurance with a private scheme.
Additional Pension Provision: VBL
If you receive an employment contract from the University of Passau, you are an employee in the public service and thus entitled to an additional pension provi­sion. You will automatically be given an insurance policy with the 'Versorgung­sanstalt des Bundes und der Länder VBL'. The insurance is called 'VBLklassik'. However, you have to be employed with­in the public service in Germany for at least 60 months in order to acquire any entitlements for pension benefits. Since academics are often only em­ployed for a short period of time, a spe­cial pension scheme is provided for them: 'VBLextra'. You can acquire pension entitlements without having to meet the qualifying period requirement. Read more: https://www.vbl.de/en/products/.
Social Security Contributions
The right to be insured against sickness, accidents, unemployment and for old age and nursing requirements is financed by the payment of social security contributions by employees and employers as well as through state subsidies. The money paid monthly for health, unemployment, pension and care insurance is called "so­cial contributions" ('Sozialabgaben'). The amount of social security contri­butions depends on income; around half is paid by the employer and half by the employee. The employee's part is auto­matically deducted from the salary; the employer must transfer the contributions to the relevant insurance companies.
Unemployment Insurance
If you are subject to social security at the University of Passau, you will have to pay unemployment insurance contribu­tions. You are entitled to unemployment benefits if your contribution period is at least twelve months long. If you wish to use these services, you must register, at the latest, three months before the end of your em­ployment contract with the employment agency. Read more: https://www.arbeitsagentur.de/en/financial-support.
Personal Public Liability Insurance
This type of insurance is useful for a longer stay in Germany and is sometimes required under the terms of your rental contract or lease. The cost for the insur­ance ranges from 35 to 100 Euro per year. It is an insurance that covers private acci­dents that you might cause, e.g. car acci­dents. There is a wide variety of compa­nies offering this service. The extent of the service can vary, so inform yourself which company suits your needs best.
Social Security Number
Each employee also needs a national so­cial insurance card and an electronic wage tax card. Employees must register once at an online portal for the electronic wage tax card. All the necessary data or personal changes for paying taxes will be saved digitally.
The social security number is issued by the pension insurance company. When an employee first enters employment, the employer generally registers the employ­ee. A social security number and identity card is then awarded to the employee. Questions should be directed to your em­ployer, your health insurance company or your state insurance institution or you can contact us.
In Germany, a current account, also known as 'Girokonto', is the most com­mon form of account for payments that do not involve cash. There are also sev­eral bank branches that offer the entire range of services online, including the setting up of the current account for all nec­essary transactions. The process involved to open a current account is not too com­plicated. Terms, conditions and costs for a current account vary from bank to bank, so it is definitely worth comparing them. Most banks offer re­duced fees for students. Ask for further details at the bank of your choice.
The automatic teller machines (ATMs) are called 'Geldautomat'. You can with­draw money free of charge from your 'Gi­rokonto' at the cashier's desk in the bank of your choice or from a 'Geldautomat'. You can set up a standing order, a so-called 'Dauerauftrag', to ensure that your fi­nancial transactions, such as payments for rent, electricity, health insurance, tele­phone bills etc., are on time every month.
You will definitely need to open a bank account if you are going to work or if you will be enrolled as a doctoral researcher at the University of Passau. The University of Passau does not transfer wages to foreign accounts. The same applies for German funding organisations with scholarship money.
Documents to open a current account:
Passport or personal identification card

Student ID or confirmation of enrol­ment or notification of admission from the University of Passau

Confirmation of registration from the Resident Registration Office or Foreign­ers' Office of the City of Passau

Letter from the Foreigners' Office of the City of Passau (in case you need a blocked account)
Please note:
As proof of financial resources, you may have to set up a blocked account, for example at Deutsche Bank, at Fintiba or Sparkasse Passau.
In Passau, the Immigration Office will issue you with a letter requesting the bank of your choice to open a blocked account: 'Antrag auf Eröffnung eines Sparkontos mit Verfügungsbeschränkung'. This letter is only necessary for Deutsche Bank and Sparkasse Passau. At Fintiba everything is processed online and you will not need this letter. To save time, make sure to ask for this letter, if needed, when registering your accommodation.
After you set up the blocked account, you must deposit about 10,500 Euro into it if your stay is up to one year. You are allowed to withdraw up to 861 Euro (as of November 2021) per month from your blocked account.
Banking
Most people in Germany pay by cash or debit card. You will get such a card when opening a current account. If you additionally want a credit card from your bank, you should note that banks usually charge an annual fee.
If you wish to withdraw money from your German bank account in your home country, please inquire whether there are subsidiaries or partner companies that provide free cash withdrawal. You should also know that some banks offer a free account man­agement, but others do not. In any case, it is worthwhile comparing the offers of all banks, including online banks.
If you choose a bank that is part of the Cash Group, you can also withdraw free of charge at any ATM of the group's mem­ber banks. The following banks are in the group: Berliner Bank, Commerzbank, Deutsche Bank, HypoVereinsbank and Postbank.
Even with a foreign credit card, you can withdraw cash at ATMs, however, a fee will be charged for this service.
The CampusCard is a useful and relevant toolfor academics to have access to the university resources.
The CampusCard is the multi-functional chip card used by members of the University of Passau. To be able to eat at the refectory, copy and print, and use the library at the university you need to have a CampusCard. It is similar to a student ID and gives you access to all services at the university. There are stations on campus where you can load money onto the card – either using cash or a debit card – and then pay with it.
The CampusCard offers the following functions:
electronic wallet for refectory and cafeteria meals

electronic wallet for copying and printing on campus

library card

locker access

access card for the Sports Centre

access card for specific buildings (please apply separately to enable this function)

access card for the underground student car park, Innstrasse 27/29 (please apply separately to enable this function)

semester bus pass (only when validated at a card validation terminal; student version only)
Documents you need to get a CampusCard:
Biometric photo

Filled in form
There exist two different versions of the CampusCard, one for students and one for staff. If you are a doctoral student working at the university, you have to choose one option. More details to help you make your decision can be found on the help page for the CampusCard and in the Welcome Guide.
The ZIM Account is a university account which you need to be able to use the different platforms and the university internet. Students as well as staff will receive such an account and a connected email address. Doctoral students, who are enrolled at the University of Passau, receive their account with enrolment. Staff can contact us to get their ZIM Account.
Researchers have several options to study the German language:
German courses organised by the Welcome Centre

German courses at the language department

Private tutors

Language courses at the Volkshochschule Passau
The Welcome Centre, in cooperation with the Language Centre, offers DaF ('Deutsch als Fremdsprache' – German as a Foreign Language) courses for international researchers and doctoral students every semester. The courses are adapted to your language level. We additionally do our best to consider your time constraints while planning.
To overcome language barriers as fast as possible, the Welcome Centre offers small course groups, which allow for individual support. The semester course (in winter and summer semester) contains ten units with two blocks each. In contrast, the intensive course, which always takes place in October during Orientation Week, includes five days with each four course units.
Additionally, the regular course programme of the Language Centre can be taken into account. Furthermore, we can find private courses or you can visit the Volkshochschule in Passau.
Please feel free to contact us anytime and we will inform you about the different possibilities to participate in German courses.
The emergency number for police, fire brigade and emergency services (including ambulances) is 112. There is an addition­al number, 110, to call the police. These numbers apply nationwide and can be di­alled free of charge from any landline or mobile phone.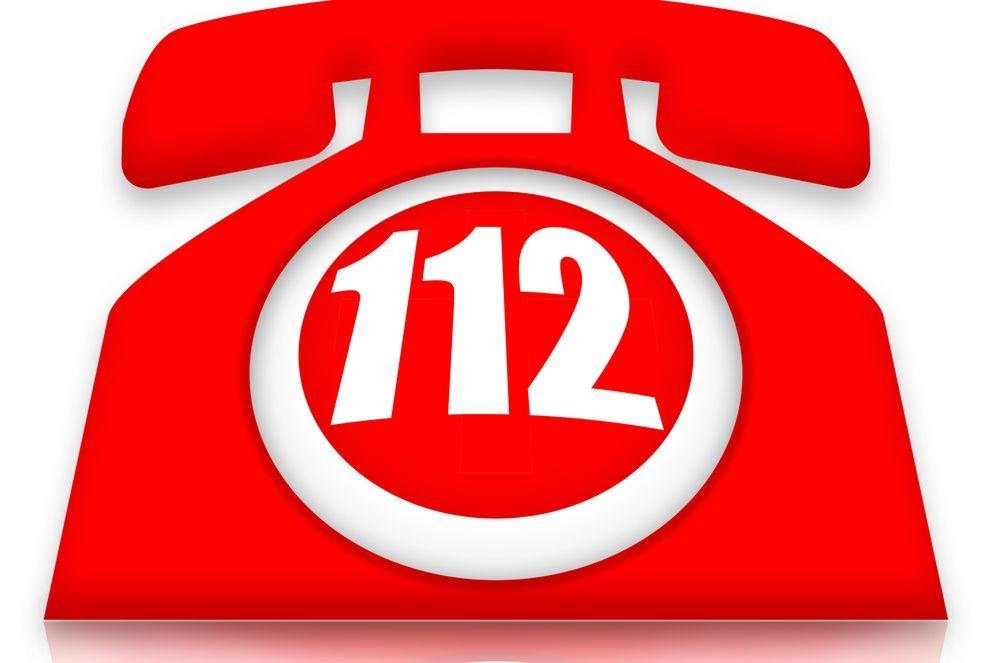 An overview:
112 Emergency services/ Fire brigade
110 Police
19222 Patient transport by ambulance
116117 GP out-of-hours emergency hotline (doctor on call)
08919240 Poison emergency hotline (Bavaria)
Generally, if you have a health issue, you should first consult a general practitioner ('Hausarzt'). Only call an ambulance in emergencies.
For more information on Medical Issues please consult our Welcome Guide.