How to get a student visa for Germany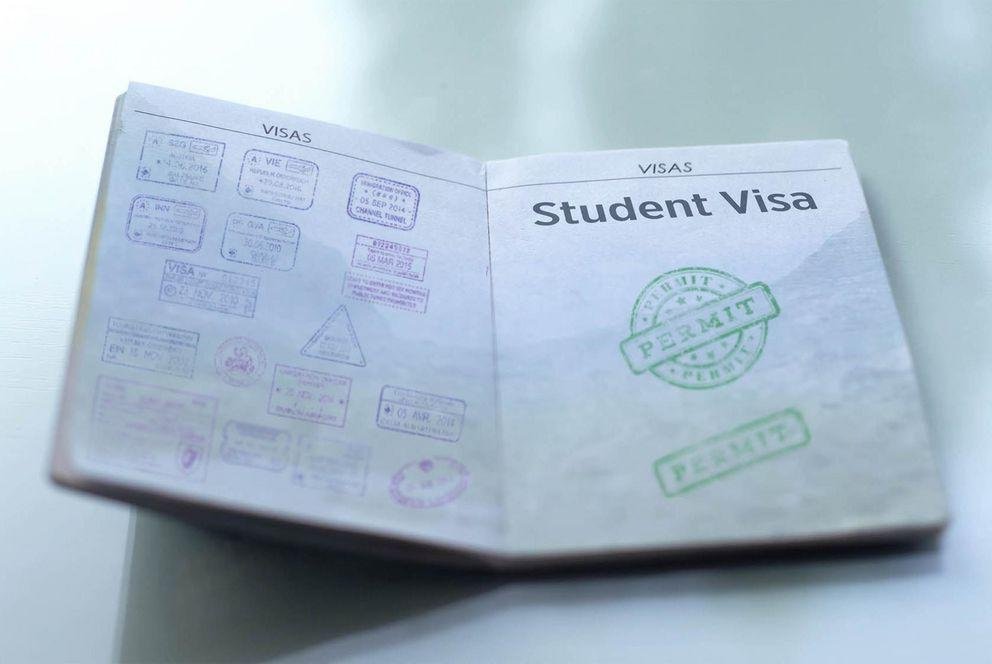 Things to be aware of:
You will have to make an appointment at a German mission abroad to submit your visa application. Appointments have to be booked many weeks / several months in advance.
The relevant authorities sometimes take three to four months to process a visa application. In rare cases, it can take even longer.
Please apply early so that your visa can be issued in time for the start of the semester.
Germany's Federal Foreign Office has produced an interactive Visa Navigator tool. You can use this to check whether you need a visa. If you do need one, it'll help you figure out which type of visa you need.
Studying in Germany requires a long-term stay.
To get a visa for studying in Germany, you should go through the following steps:
Use the government's visa navigator website to figure out which visa will be the most suitable for you.
Visit the website of the German mission (e.g. embassy or consulate) serving your country and look for information for student visa applicants. Find out how far in advance when appointment slots become available.
Make an appointment at the German mission.
Find the visa application form on their website, fill it in, collect together your evidence, and bring the required number of copies & printouts to your appointment.
If you are planning to enrol on a degree programme, you can usually submit a visa application once you have applied for a place of study. Alternatively, you can make your visa application after you have received an offer from the University. The timing of your visa application determines the type of student visa you obtain. Please note: due the corona virus pandemic, some types of visas are not issued at the time of writing (September 2020).
If you are planning to study for a doctoral degree in Passau, you can apply for a visa once you have been accepted by supervisor for your research..
You will be applying for a national visa (akaa D-visa). More specifically, you'll apply for a study visa.
The authorities differentiate between four subcategories of study visas:
Alert: Please check the website of the relevant German mission to find out whether any of these visa categories are unavailable as a result of the Covid-19 pandemic. Since the outbreak of the pandemic, many embassies have not been accepting applications for study visas without admission.
You must visit the website of the German mission that serves your home country to find out what evidence they need from you.
The list on this page is indicative and not comprehensive. That said, you will likely need to bring along some or all of the documents below:
Printouts of the completed visa application form.


Your valid passport (please make sure the validity of your passport is sufficient to cover your entire stay in Germany).


All prior school and university education certificates (e.g. final report card/certificate from your secondary school giving you access to university education in your home country as well as any university degree certificates and transcripts from previous university studies) which you submitted in support of your application to the University of Passau.


Your

curriculum vitae

.


Proof that you meet the German language requirements for your chosen degree programme (e.g. a German language certificate) or evidence that shows you are planning to attend an intensive German language course in Germany. NB: This is not required at this stage if you are applying for one of these English-taught degree programmes: M.Sc. Artificial Intelligence Engineering, M.Sc. Computational Mathematics, M.Sc. Computer Science or M.A. Development Studies.


Proof of sufficient funds for your stay, such as one of the following:

A scholarship or bursary with a stipend of at least €934 per month (date of information: January 2023).
A guarantee ("Verpflichtungserklärung") given by a company, organisation or private individual, that the they will pay for any expenses incurred during your stay in Germany, as well as bank account statements showing that the amounts have actually been paid into the account. The guarantee has to be certified by the immigration office if the guarantors are based in Germany, or, after a credit check, by the relevant German embassy if the guarantors are based abroad.
A blocked savings account ("

Sparbuch mit Sperrvermerk

") held in a German bank, with a monthly withdrawal limit of €934 (date of information: January 2023). The limit can only be removed with the approval of the foreigners registration office. The minimum deposit must be €934 times the number of months required for your visa application. Most embassies will ask for the first 12 months of your stay to be financed in advance, i.e. 11,208 euros.
For the most up-to-date information, please visit the German government's page about proof of financing for international students.


A health insurance certificate that covers you for your initial arrival and stay in Germany. To obtain a visa, it is usually sufficient to have travel insurance, but you will have to take out (or provide evidence of) a comprehensive health insurance before you enrol at the university.


Depending on the type of visa you are applying for:

If you are applying for a

Studentenvisum

(student visa/study visa with admission to a German university): the offer letter (

"Zulassungsbescheid

") from the University.
If you are applying for a

Studienbewerbervisum

(applicant visa/study visa without admission): the confirmation of receipt of your university application from the University of Passau or Uni-assist, as the case may be. This is proof that you are applying for a place on a degree programme in Germany.
After you have submitted your application through the German mission, they will review the application. If there are no reasons to reject it outright, they will forward your application to the foreigners registration office(Ausländeramt) in the German city or region where you wish to move to and study. Generally, the mission and the foreigner's authority both need to agree on the validity of your application before your visa can be issued.
Two factors can speed up the processing time:
If you have applied for a visa after you have already received an offer from the University and if the German mission judges your visa application and evidence to be complete, then they may at their discretion set a deadline for the foreigners registration office to respond by. Unless the foreigners registration office raises an objection by the stated deadline, the mission may then be able to issue the visa. This process is known as

Schweigefristverfahren

. It typically takes around six weeks.