Coming to Passau as degree-seeking student
Playing the video will send your IP address to an external server.
The University of Passau is a highly regarded academic and research institution in the heart of Europe. Of our 12,000 students, almost 1500 are international students hailing from 100 countries. Our international connections are underpinned by the vibrant partnerships we maintain on a global scale.
Subjects you can study in Passau
We're proud of the degree programmes we offer. You'll find a selection of outstanding programmes with global outlooks, some of which are unique in Germany. Many are highly rated in university rankings.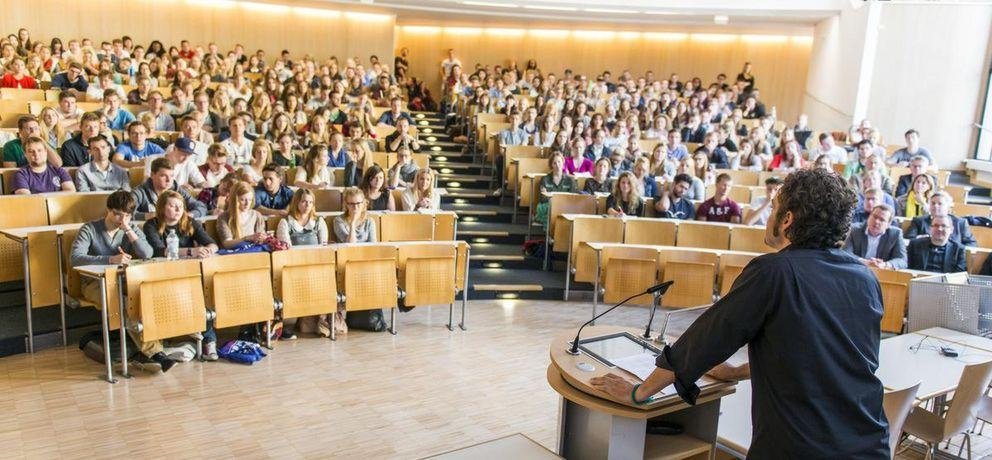 Information for international applicants and prospective students
Free university education in Bavaria, Germany: no tuition fees
Playing the video will send your IP address to an external server.
Information for international students
As a new student in Passau, you'll have many questions. That's what the orientation weeks are for. As international student, there isn't just one programme of events, but two! We recommend that you take part in both orientation weeks:
The International Office and the iStudi Coach organise international orientation weeks that will help you acclimatise to student life in Passau and Germany. You'll also be able to meet fellow students and make new friends!
The faculites' student committees also arrange orientation weeks to welcome new students into the faculties. They'll also help you organise your timetable.
German universities require students to organise their own programme of studies. For example, you will have to put together your own timetable. Later, you will have to decide which exams to take in which semester, and you will have to register for those exams. How does that work? Are there instructions? Where can you go for advice? Here's what you need to get started:
Please take part in the orientation weeks! (See above, under the heading 'Arrival, welcome and orientation') Among other things, the events programmes include workshops on study organisation.
On the web page about your degree programme, find the 'Infoschrift' / Infosheet' document, and the 'Studien- und Prüfungsordnung' / 'Subject-specific study and examination regulations' document. These explain which modules your degree programme is comprised of, which ones you can choose, and how you should combine optional and compulsory modules to put together your programme of study. You'll find the link to your degree programme's web page on the degree programmes overview page.
When you have basic questions about studying and organisational matters, visit the Study FAQ page. There, you'll find many useful answers.
Don't hesitate to ask for advice! The student committees and the programme advisers are invaluable sources of university know-how.
Things you'll need to know when organising your studies
You're an enrolled student and you have questions about your programme of study?
Or perhaps you'd like to take part in an internship, find a student job, or work in Germany after you complete your studies?
The iStudi-Coach can help!
In addition, the following services and programmes are of special interest to international students:
The following pages may be worth bookmarking: