M.A. Geography: Culture, Environment and Tourism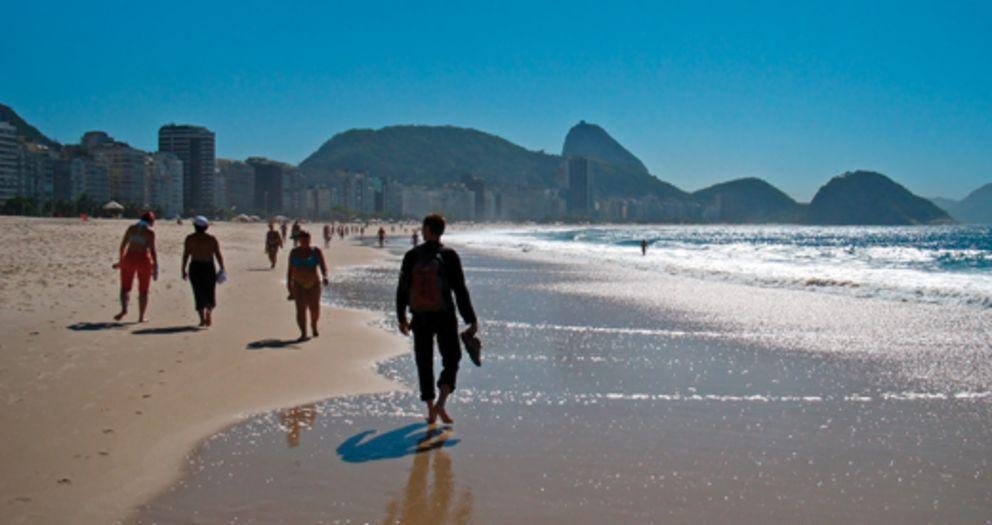 Quick facts
Programme
Geography: Culture, Environment and Tourism
Degree awarded
Master of Arts (M.A.)
Duration and credits
4 semesters; 120 ECTS credits
Starts in
October (winter semester)
Language of instruction
German
Uniquely in Germany, the accredited M.A. Geography: Culture, Environment and Tourism programme allows you to combine regional studies and tourism research and to specialise in one of five cultural areas, for which you will learn the corresponding foreign language. The degree programme features compulsory courses in Cultural and Environmental Geography as well as in Business and Economics. Furthermore, you will engage in a research project in regional or tourism research and complete a minimum one-month internship abroad. While studying this programme, you will develop the skill set required to tackle complex issues in regional development and tourism through the use of integrative and cross-disciplinary methods. In-depth regional knowledge and extensive intercultural competencies round off the programme profile of this highly practice-oriented programme.
For details, please refer to the infosheets of the Academic Advice Service (German).
A combination of subjects that is unique in Germany
Core subjects: cultural and environmental geography; regional science and tourism; management and marketing
Specialise in a world region of your choice and learn the corresponding language
Make your own research projects part of the programme, focusing on regional studies and tourism
Career prospects
This degree programme enables you to become a specialist in your chosen world region, teaches you to think in terms of interconnected networks and prepares you for occupations in spatial and regional planning, political, economic and business consulting and tourism, as well as imparting the necessary knowledge to conduct research in an international environment.
As a graduate, you will be qualified for occupations which require a scientific mindset and strong strategic and conceptual skills: This includes roles in public administration and associations, in planning offices, economic development agencies, tourism boards and nature reserves, as well as in private-sector consultancies and tourism companies, such as tour operators, event and incentive agencies or theme parks.
This master's degree opens up access to doctoral study, and you may even be able to begin a suitable doctoral project while still completing the M.A. programme!
Programme syllabus
The degree programme consists of three module areas:
1)Core module groups
2) Cultural studies focus module groups
3) Profile module group
A) The core module groups provide you with an overview of discipline-specific core subjects and problems of the relevant sub-areas of geography (Cultural and Environmental Geography, Regional Research and Tourism) as well as of Management and Marketing. These always take a regional focus. During the 'Vor Ort' (German for 'on site') excursions at the start of the programme, students, lecturers and professional guest lecturers engage in personal dialogue to discuss the basic questions of tourism and regional development. You will complete the following three core module groups:
(i) Cultural and Environmental Geography
(ii) Regional Research and Tourism with the 'Vor Ort' excursion
(iii) Management and Marketing
B) You will choose one of the following regional specialisations: the Anglophone world, the Francophone world, the Ibero-Roman area, East-Central Europe or Southeast Asia. Module area B comprises the areas Cultural Area Studies and Foreign Languages.
C) Research-led teaching and research-led learning are the declared aim of the profile modules, in which you receive integrated and interdisciplinary guidance for the conduct of your own regional or tourism research.
The degree programme includes a written thesis on a topic chosen from one of the core module groups Cultural and Environmental Geography or Regional Studies and Tourism or the profile module 'Interdisciplinary Regional and Tourism Studies: Intercultural – International – Regional'. Throughout the programme you will accumulate 120 ECTS credits.
Impressions from the programme
Please note that the pdf files linked to below are only available in German.
'Vor Ort' excursion
The 'Vor Ort' (German for 'on-site') excursion at the beginning of the master's programme deals with the fundamental practical questions of tourism and regional research, taking a city in the region around Passau as an example. The excursion, which lasts three days, offers you an ideal setting for knowledge exchange as well as informal conversations with other students, lecturers and professors of Passau's geography chairs. Below are some impressions from previous excursions to Bad Füssing in Lower Bavaria and to Linz, the state capital of Upper Austria:
Symposium on the transition from student to professional
Once every year, M.A. Geography students organise the 'Wege in die Praxis' symposium in cooperation with supervisors from the geography chairs. Intended to help students get an idea of their career prospects after university, the symposium features guest speakers who work in a variety of fields in the tourism and regional management sectors, who share their insight into their day-to-day jobs and give their assessment of key prerequisites for career entry nowadays. After the talks there is time for questions and discussion.
Here is an overview of the programmes of previous symposia:
Master's excursions
Academic entry requirements
You should have a good first degree in Cultural Studies, Business Studies, Economics, Tourism or a related discipline, gained at the end of a three-year full-time programme, with a result of at least 2.5 according to the German marking system or ranked among the best 50% of your cohort.
You should have gained knowledge, e.g. in your prior degree programme, of the following subjects:
Geography amounting to a minimum of 15 ECTS credits.
Business Administration and/or Economics amounting to a minimum of 15 ECTS credits.
Research Methods for geography and/or social science and/or statistics amounting to a minimum of 5 ECTS credits.
To illustrate what this means: One semester's study with eight teaching hours per week would roughly amount to a workload of 15 ECTS credits.
Required work experience
When applying, you will need to provide evidence of an internship in spatial or regional planning, regional economic development or consultancy, public administration or tourism of at least eight weeks in duration.
German language requirements
You will need German language skills at level C1 CEFR or higher to study this degree programme, as that is the main language of instruction for this programme. Therefore, you will have to provide a recognised German language certificate such as DSH-2 or TestDaF 4 in all four categories, unless German was the language of instruction for your secondary school education (e.g. Abiturat a German international school) or prior tertiary education.
The University of Passau has set up a German language teaching unit, German Courses Passau, which offers a selection of preparatory language programmes tailored to the needs of international students. These range from summer courses to a full academic year and cater to learners of all levels.
English language requirements
You should furnish proof of English language skills equivalent to level B2 CEFR.