M.A. Governance and Public Policy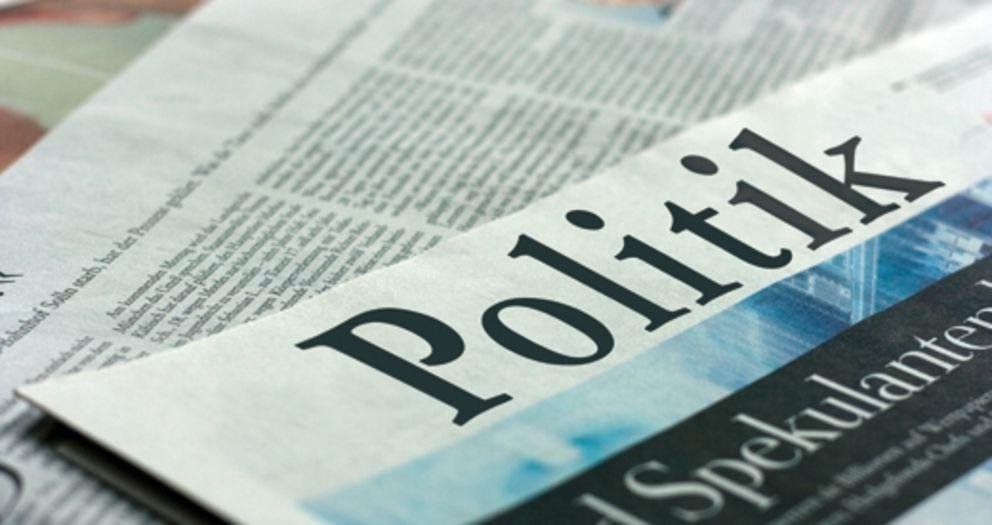 Degree awarded
Master of Arts (M.A.)
Duration and credits
4 semesters; 120 ECTS credits
Starts in
April (summer semester)
and October (winter semester)
Language of instruction
German
Globalisation holds both great risks and immense opportunities; it also creates excellent career prospects and development opportunities.
One of the cornerstones of this programme is its interdisciplinary curriculum, which prepares students for work at the intersection of various academic disciplines. In the core modules and your chosen focus modules, you will study political theory, governance research and, building on this, comparative theories of government, European integration research, the transformation of traditional institutions before the background of complex multi-level governance structures as well as policy design and implementation. A choice of skills modules, including foreign languages, empirical social research, Digital Humanities, scientific principles and research design round off the qualification profile of those graduating from this degree programme.
This is an accredited programme which has received the Seal of Quality of the Foundation for the Accreditation of Study Programmes in Germany.
The only Governance and Public Policy programme in Germany to include public law modules
A unique range of modules in small master's classes
A top-ranked programme, e.g. CHE ranking 2012/13
A large number of partnerships with universities abroad, particularly useful for students on this degree programme (France, Hungary, Pakistan, Romania, UK, USA and other countries)
One of only eight degree programmes in Germany to be included in the Public Policy and Good Governance Programme of the German Academic Exchange Service (DAAD)
Double degree option with Andrássy University Budapest (Hungary)
Career prospects
Do you have your sights on a career in the upper echelons of public administration in Germany or abroad, or in a multinational corporation?
The Master of Arts in Governance and Public Policy gives you the ideal starting conditions for a career in a corporate or administrative environment, as it imparts in-depth theoretical knowledge, skills and methods in such a way as to prepare you for challenging occupations which involve elements of social science, business and law.
This opens up career paths in administrative structures in both the private and public sector, or as an independent political consultant, e.g. for advocacy groups or political parties. Alternatively, you could pursue an academic career, e.g. at a think tank, research institute or university, as this programme provides you with a solid grounding in scientific research methods.
Programme syllabus
The degree programme consists of three module groups and includes a master's thesis:
A) Core modules
B) Focus modules
C) Skills modules
A) The two core modules 'Theory of State' and 'Multi-Level Governance' constitute the political science foundations for your intermediate and advanced interdisciplinary study later on in the degree programme.
B) In the focus modules, the knowledge gained in the previously completed core modules is treated in greater detail and with the involvement of other disciplines. At this stage of the programme, you will deal with problems from the areas of comparative politics/public policy, global governance, European integration, recent European history, European and international law as well as political institutions and social transformation.
C) The skills modules are intended to give students the opportunity to develop practical skills and competencies in various areas, such as foreign language skills, scientific principles, research design, presentation skills, empirical social research and computer-aided research methods in the social sciences and the Humanities (Digital Humanities).
As part of this master's programme, you will write a thesis on a topic of your choice. This thesis will serve as proof of your academic qualification. A total of 120 ECTS credits are awarded for this programme.
Module catalogue and structural diagram for the programme (both in German).
Academic entry requirements
Applicants for this degree programme should have a good first university degree in social science, business studies, economics or a related subject with an overall result of, or equivalent to, at least 2.3 according to the German marking system, or be ranked among the best 50% of their cohort.
German language requirements
You need German language skills at level B2 of the Common European Framework of Reference for languages (CEFR), attested by either DSH-1 or an equivalent certificate.
English language requirements
All applicants whose first language is not English should provide an English language certificate at UNIcert® II or level B2 of the Common European Reference Framework for Languages (CEFR).
DAAD scholarships in the field of Public Policy and Good Governance (PPGG)