Are my grades good enough to start a degree programme? What documents do I have to hand in? I have German qualifications – do I need to apply or can I simply register online? There are many questions to sort out before you can finally begin with formal study. We will help you sort out the formalities, allowing you to focus on preparing for your degree programme.
Additionally, you could attend one of the Information Days ('Infotage') for prospective students. Find out what motivates you and where your interests lie, and talk to some of our current students.
How do I get a place at the University of Passau?
Visit our application pages to find out what documents you need and what you have to consider to apply for a place at the University.
Information about studying in Passau
You can find comprehensive information about the programmes of study offered by the University of Passau on our degree programme pages. You will also find videos with important information and helpful tips on the study programmes.
Fancy a stroll? Take a virtual walk around our campus!
Need to ask a question?
We are happy to advise you by telephone, online or by e-mail about studying in Passau.
A glimpse of student life in Passau
Students in a lecture theatre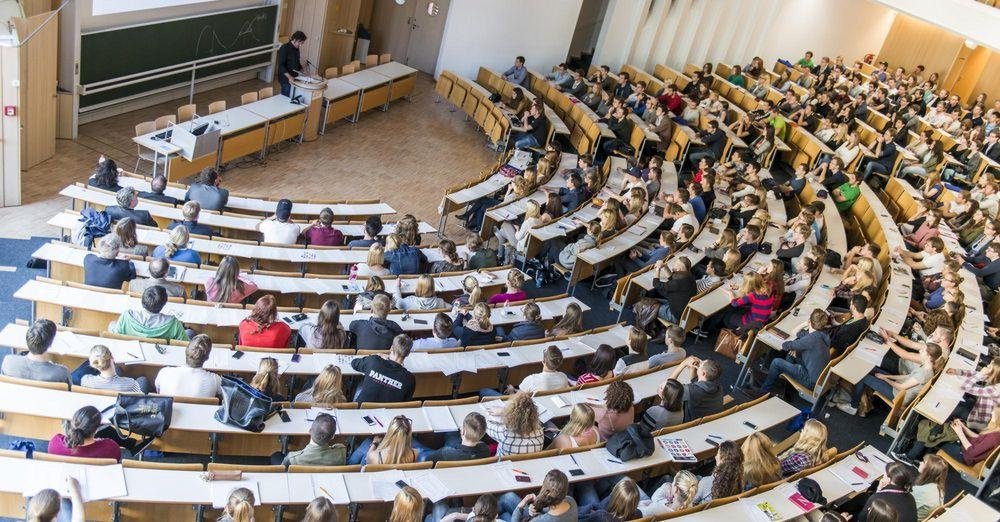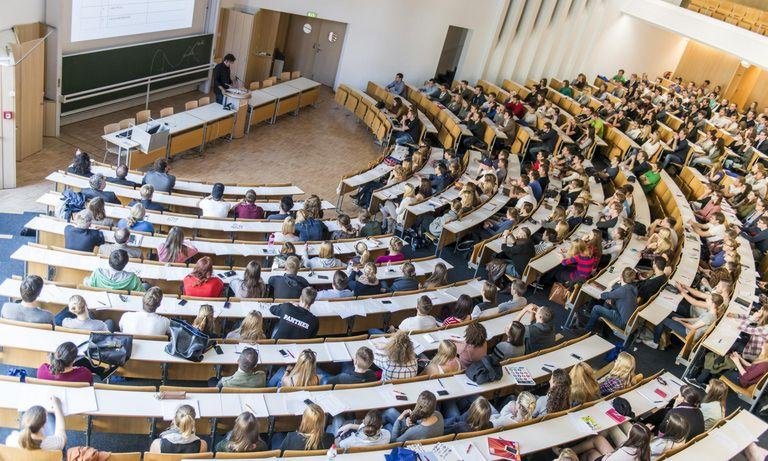 Inside the Central Library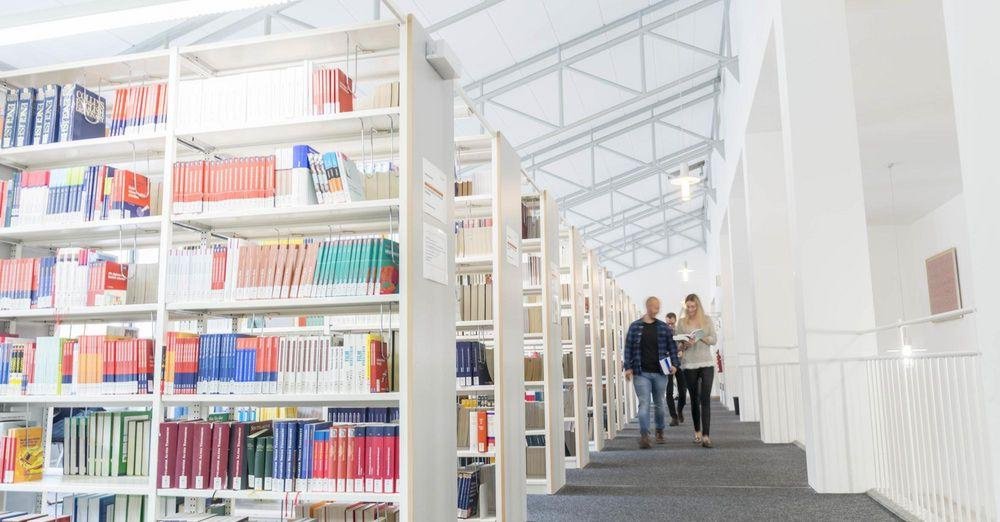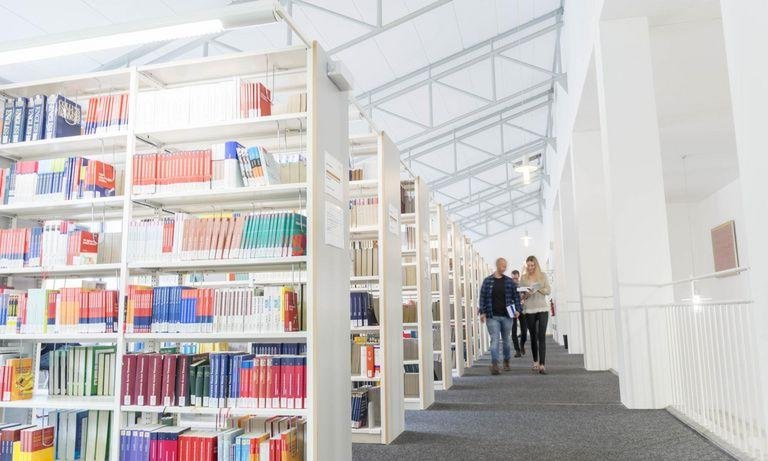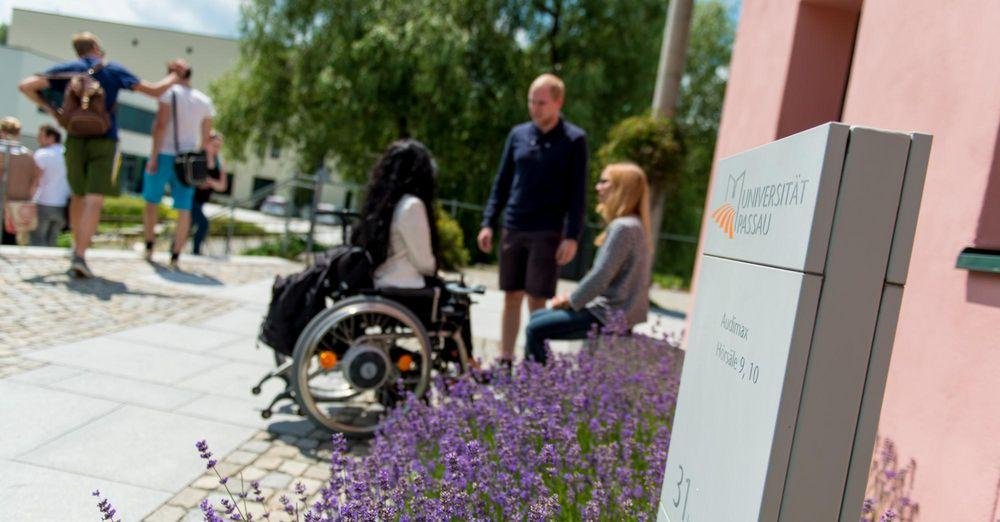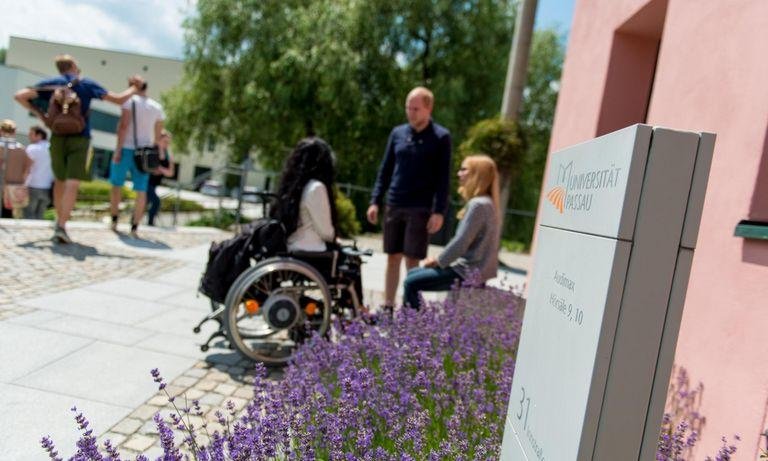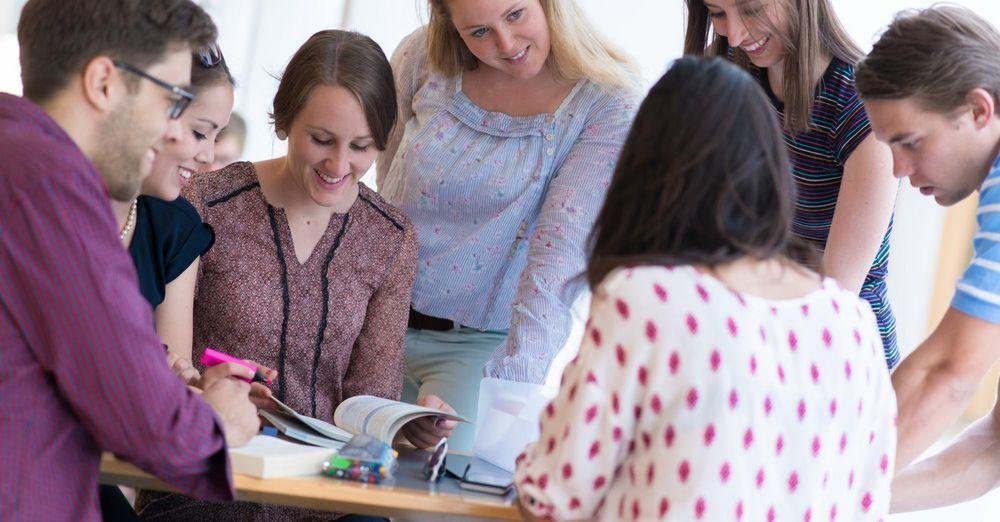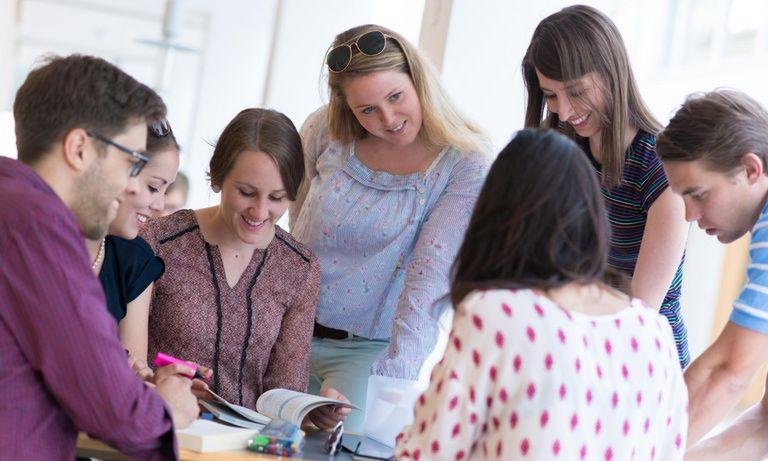 The Arts and Humanities Library