The photo studio in the refectory building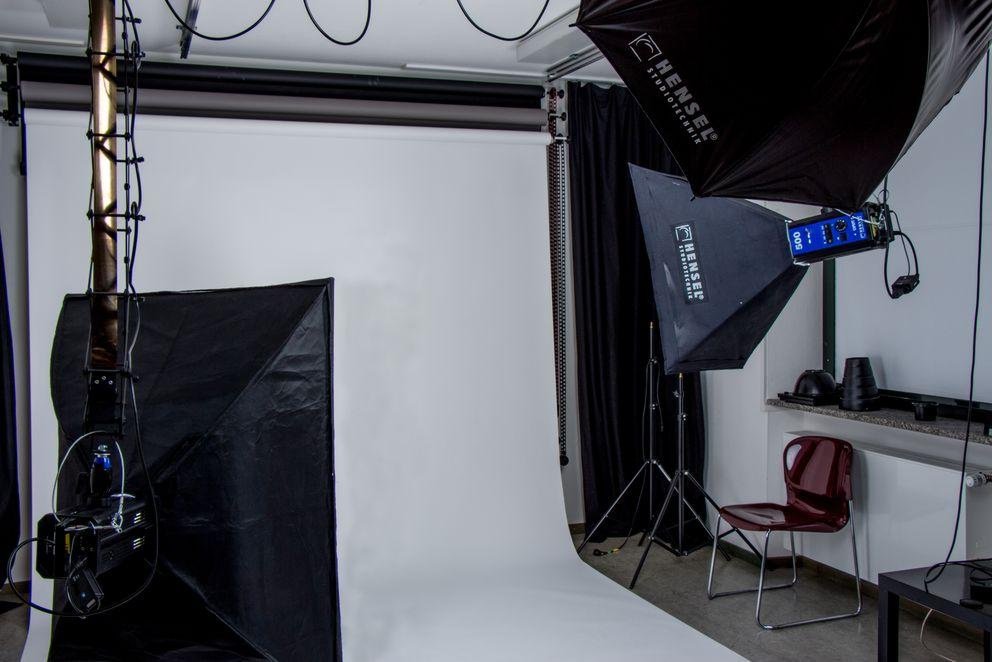 The student services association offers a professional photographic studio with high-end equipment, including three strong Hensel flash heads, various reflectors and backgrounds.
Whether you're new to this or a pro – once you've completed our introduction session you can use our photo studio for your photographic projects. Furthermore, we offer you a range of workshops that will allow you to hone your photographic skills.
Further information and registration