Welcome Centre for international academics
Welcome to the University of Passau!
We are glad that you decided upon a research stay at the University of Passau and welcome you at our University and in the city of Passau.
Whether you are a visiting scholar, a lecturer or researcher on a regular employment contract with the University or an international graduate looking to start your doctoral studies in Passau – we are here to help you with all non-academic issues.
We wish you a good time and hope that you feel comfortable in Passau!
Contacting Welcome Centre staff members
Due to the Covid-19 pandemic, visits to the offices are not permitted. Nevertheless, during this time, we will continue to take care of your enquiries as quickly as possible. If you need to get in touch with us, please do so
We can also make up an appointment via Zoom or Skype (for Business).
Thank you for your understanding and cooperation.

Keep well!

Your Welcome Centre Team
If you plan a research visit or your doctoral studies at the University in Passau, please register first with our moveon system and fill in the registration form afterwards.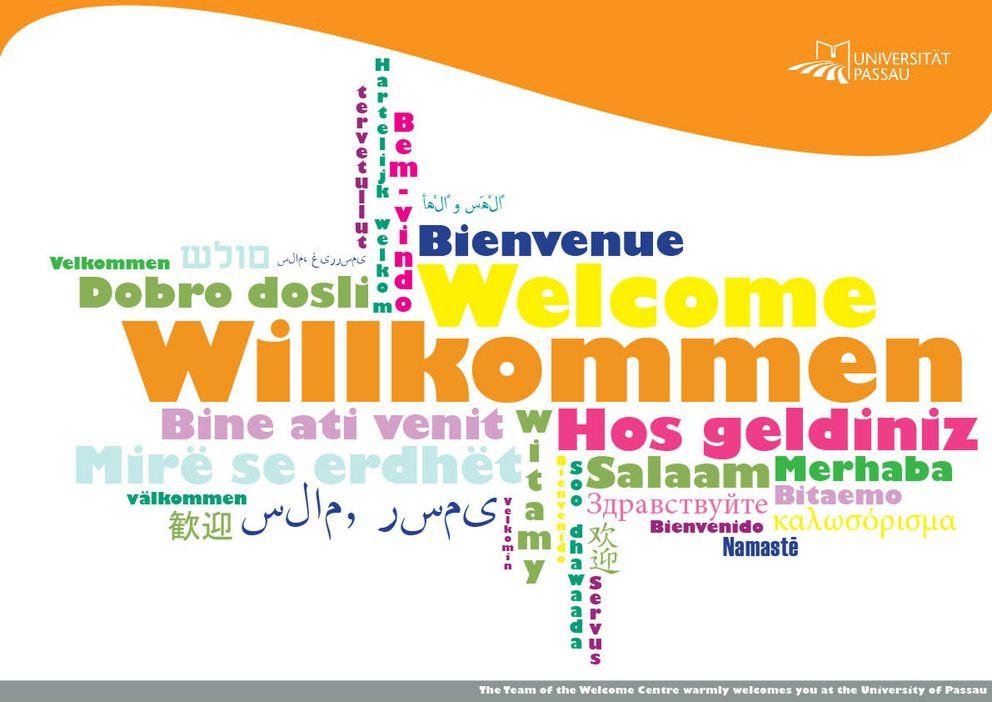 We are looking for accommodations
The Welcome Centre is always looking for accommodations for guest researchers. Needed are short-term and long-term apartments, best fully furnished. If you do have an offer for one of our guest, please fill in our form and return it via email.
The Welcome Centre is established for visiting scholars, lecturers or researchers, as well as for international graduate students. Bachelor or Master Students please direct your questions to the International Office.