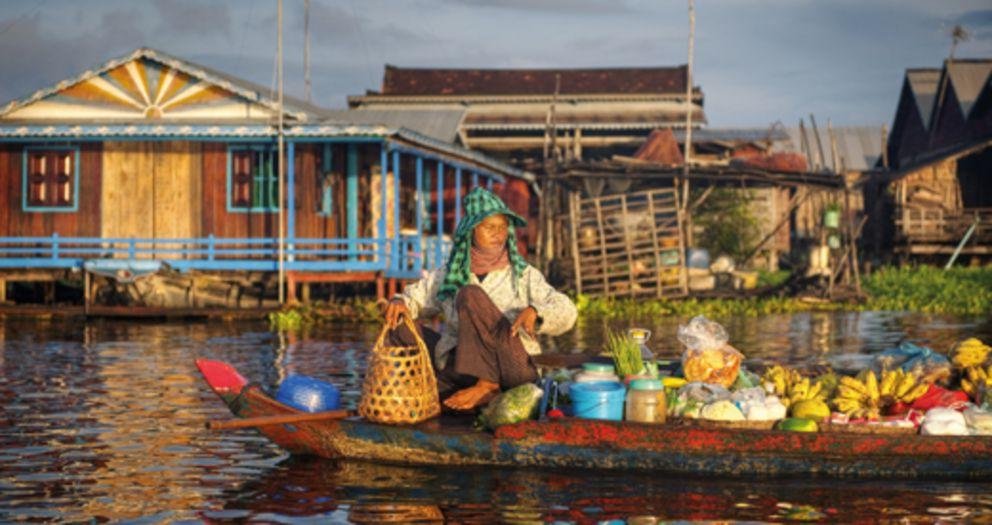 Quick facts
Programme
Development Studies
Degree awarded
Master of Arts (M.A.)
Duration and credits
4 semesters; 120 ECTS credits
Starts in
October (winter semester)
Language of instruction
English
The M.A. Development Studies programme enables students to develop the advanced knowledge, analytical skills, and conceptual frameworks required to understand and navigate the complexities of economic and social development.
Students enrolled in the programme gain insights into the economic, social, ethical, and cultural contexts and constraints of development. The programme provides outstanding opportunities to put theory into practice through international field research, with a strong focus on integrating quantitative and qualitative methods.
The programme addresses the worldwide need for experts in the expanding field of development research as well as for project managers in international development cooperation.
Who should study this degree programme?
This programme is particularly suitable for students with a first degree in social science and mid-career professionals in any development-related field. Qualified students from developing and emerging countries are particularly welcome.
More information from the students enrolled in the programme
Programme taught entirely in English
Strong focus on quantitative and qualitative methods
Field research opportunities
A unique selection of language courses, including German as a Foreign Language

Career prospects
Graduates have a wide range of potential career paths within the development field, such as:
programme managers for local and international development organisations, including government agencies, non-governmental organisations and community groups
policymakers at bilateral and multilateral organisations, such as GIZ, the World Bank and the United Nations, as well as for civil society advocacy groups
an academic career as a researcher/doctoral student
Programme syllabus
1st semester (approximately 30 ECTS credits)
Methods and theories of Development Studies
Interdisciplinary seminar
Qualitative and quantitative research methods
2nd and 3rd semesters (approximately 60 ECTS credits)
Qualitative and quantitative research methods
Research seminar
Elective modules (e.g. Sociology, Economics, Sustainability of Resources, Political Science, Southeast Asian Studies, Geographies of Development)
Languages and transferable skills courses
4th semester (approximately 30 ECTS credits)
Field research
Master's thesis
A research colloquium with internationally renowned guest speakers is offered each semester.
Specialisations
If desired, you may choose to specialise in one of the following fields:
Economics
Southeast Asian Studies
Sustainability
Academic entry requirements
A first (bachelor's or equivalent) university degree in social sciences, economics or business studies, i.e. in one of the following disciplines: anthropology, demography, empirical social and human geography, sociology, administrative science, economics, business studies/administration, or any other equivalent degree with a minimum of 60 ECTS credits in one or several of these disciplines. This first degree must have been obtained as part of a programme of study with a minimum standard duration of three years' full-time study.
Out of the 60 ECTS credits referenced above, 10 ECTS credits (or a minimum of 300 hours of coursework) must come from methods of empirical research, such as data collection and survey design, rigorous qualitative or quantitative data analysis, mathematics or statistics applied to social science. A general course in research methods is not enough and does not count in this case. The overall average mark for your undergraduate degree should be equivalent to 2.5 or better according to the German marking scale or ranked among the best 50% of your cohort.
If you are unable to provide your degree and examination certificate for your first degree at the time of application, e.g. because it has not been issued yet, you may send us your transcript (Transcript of Records) instead. This should show the courses and assessments completed as well as the marks/grades/results achieved and comply with the above requirement regarding minimum average marks. If you apply using your transcript instead of the final certificates, you will be offered a place on condition that you submit your final certificates to the Student Registration Office by no later than the 10th week of lectures in the first semester of your degree programme at the University of Passau.
Language requirements
Unless English is your first language or the language of instruction for your undergraduate studies or secondary school education, you will need to prove that you have adequate English skills (level B2 CEFR or higher) by means of a recognised language certificate.
You should also have basic knowledge of German (level A1 CEFR) to help you in your everyday life. If you do not have basic knowledge of German at the time of application, you will be able to take a free language course either before the start or within the first two semesters of the degree programme.
Infosheet M.A. Development Studies
Frequently asked questions
Can I apply first and catch up missing credit points later?
No, you have to fulfill all academic requirements at the time of application.
Do I need a recommendation letter or a motivation letter?
No, but you should submit a module catalogue with a description of the courses you completed and a curriculum vitae (CV) together with your application documents. That makes it easier for the selection committee to determine whether you are eligible or not.
Can I apply even though I already hold a master's degree?
You can apply on the basis of a bachelor's or a master's degree or an equivalent degree as long as it fulfils the academic requirements.
Can I compensate for missing credit points with proof of social commitment/volunteering or work experience in social organisations or institutions related to development aid?
No, you cannot compensate for missing academic requirements.
I do not have German language skills yet. Can I apply anyway?
Yes. You will attend German language courses during your studies at the University of Passau.
English is my native language or medium of instruction at school or university. Do I need to submit an English language certificate?
No; your previous schooling or studies will serve as proof of English language proficiency.
I cannot find the M.A. Development Studies programme on the uni-assist website.
Our degree programme is only shown on the uni-assist website during the application period for the upcoming semester (i.e. early May to 30 June).
How do I translate my final grade to the German marking system?
Uni-assist will do that for you as part of your application process.
I will not receive my degree certificate and final transcript until after the application deadline.
No problem: Please add your latest transcript of records to your application documents.
Can I send my application documents directly to the university of Passau?
You can apply directly at the University of Passau if you hold a German university degree, if you are a DAAD scholarship holder or if you have already passed the Studienkolleg. All other international applicants have to apply via uni-assist.
Does a first degree in History/Religious Studies/Literature or Linguistics/Media/Journalism/Law/ Physical Geography qualify me for the master's programme in Development Studies?
No, unless you have obtained an extra 60 credit points in Anthropology, Demography, Empirical Social or Human Geography, Sociology, Administrative Science, Economics, Business Studies/Business Administration, or a similar discipline. Out of these 60 ECTS credits, 10 must come from Methods of Empirical Research, such as Data Collection and Survey Design, Qualitative or Quantitative Data Analysis, Mathematics or Statistics.