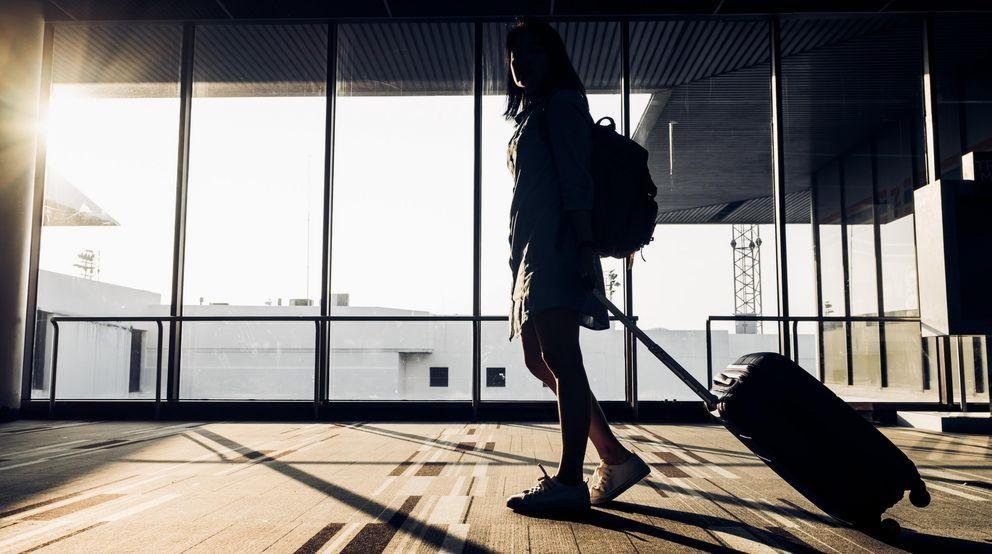 Before you start your stay at the University of Passau, you have to keep a few formalities in mind. Among other things, you have to take care of your visa, financing your stay and finding a suitable accommodation.
We have listed all the important formalities in a checklist and hope that this will help you prepare for your stay in Passau. Additionally, here is a checklist with the most important documents you should bring with you. For more information concerning your stay, please take a look at our Welcome Guide.
We are happy to help you with all these topics as well as any further questions. Feel free to contact us.
If you are an international bachelor or master student, please refer to the International Office.
REGISTRATION
If you plan a research visit or your doctoral studies at the University of Passau, please register with our MoveOn system first and fill in the registration form there.
In order to finance your stay at the University of Passau, you can apply for any regular vacant position. Please check our job vacancies.
There are also various funding sources for short- or medium-term stays:
EURAXESS database for for national and international funding opportunities
Visiting scholars programmes of our faculties.
Visa and Entry Regulations
Immigration regulations in Germany are complex and you may need to jump a few bureaucratic hoops to live and work in Passau. The website of the Federal For­eign Office offers answers to all questions you may have about entering Germany. All impor­tant information and forms can be found in the Entry & Residence section.
We are here to help you and support you in all processes.
What is a Visa?
A visa permits one to legally enter a coun­try. The European Community has abol­ished the visa requirement for certain countries for visits up to 90 days in a 180-day period.
You will either need a Schengen visa (short-term – up to 90 days), a nation­al visa (long-term stay – longer than 90 days) or a research visa (simultaneously is­sued with a residence permit for research purposes) to enter the Federal Republic of Germany.
Who needs a Visa?
A visa is required depending on one's coun­try of origin, the duration and the pur­pose of planned visit. Are you interested in knowing whether you need a visa to enter Germany or not? The website of the Federal Foreign Office provides an over­view of visa requirements and exemptions for entry into the Federal Republic of Germa­ny. Which visa is needed depends on the individual case.
Please note:
The "Schengen visa" cannot be extended. If you are planning to conduct research, work or live in Passau for more than 90 days, then you must apply for a national visa or a research visa before travelling to Germany.
However, if your visit will be longer than 90 days, if it is for work purpose and/or you are a citizen of a country for which the Europe­an Community has not abolished the visa requirement, you will need a national visa to enter the Federal Republic of Germany.
The national visa also entitles the hold­er to take up gainful employment. If you have a contract of employment with the University of Passau and are enrolled to pursue doctoral studies, you should apply for a research visa. Also, inform yourself about the EU Blue Card. We gladly help you choose the right visa.
Visa-free entry
As a rule, citizens of the European Union (EU) and the European Economic Area (EEA) are entitled to freedom of move­ment and thus do not require a visa to enter Germany. You must, however, have a valid passport or national ID card for entry, residency and work. Are you staying longer than 90 days in Germany? Then you have to register your residence at the Immigration Office in Passau (Ausländeramt).
Address:
Stadt Passau, Rathaus Altes Zollamt
Rathausplatz 1
94032 Passau
After registration, citizens of the EU and EEA enjoy employee's freedom of movement. Thus, they do not require a permit to take up employment. Please notice that there is a restriction for citizens of Romania and Bulgaria.
Feel free to contact us should you have any further questions.
Visa Application Procedure
Step 1
Collect information about which documents you will need to pres­ent early on.
Step 2
Arrange your appointment at a German Embassy as early as possible.
Step 3
Gather all documents and fill in the visa application form.
For further information, please visit the following websites:
Passau is a university town and one often has to spend 40 percent of the monthly salary/fellowship on rent. Therefore, we recommend starting to look for a place to live in good time; a good rule of thumb is to start at least three months before the beginning of your stay. The University of Passau does not have guesthouses for interna­tional visiting academics. For a transi­tional phase, you could live in a hotel or a boarding house.
Since it can be difficult to find accom­modation from overseas, the Welcome Centre is more than happy to advise and support you. Please register with the Welcome Centre via our MoveOn online form and tell us the most important details of your stay, e.g. the duration of your stay, the date of arrival, what type of accom­modation you prefer and the maximum monthly budget you would like to spend on accommodation. Sadly, we cannot guarantee you that we will find a suitable accommodation.
As a rule, apartments in Germany are not necessarily furnished and may not even have a kitchen installed. Fully furnished accommodations are more expensive than unfurnished ones. Fully furnished apart­ments are available mostly for short-term rent and are usually quite small. Depend­ing on which type of accommodation you prefer, the monthly rental costs are between 350 to 650 Euro (11 to 14 Euro per square meter) and more.
Proprietors usually require a deposit of three months' rent when you move in, which will be returned to you at the end of the rental period, assuming you leave your accommodation in good condi­tion.
You should also look for accommoda­tion by yourself. If you find accommodation on your own, we are glad to support you if you have questions regarding the rental contract. As most rental contracts will be in German and the rental conditions may differ from the ones in your country of origin, we are there to explain the important components of the rental contract. Additionally, it is good to know that many proprietors use abbreviations in their advertisements. Here you can find a list with the most common abbreviations.
Websites for finding an accommodation in Passau
For the German pages search within the category "Mieten", look at "Wohnung", "Mietwohnung" or "Wohnen auf Zeit", "Möbliertes Wohnen" (the last two are usually furnished).
If you are already in Passau, you can search the notice boards on campus (Phil­osophicum, Faculty of Business Admin­istration and Economics, Refectory) or visit the Student Services Association's ac­commodation office. The Wednesday and Saturday editions of the local newspaper "Passauer Neue Presse" (PNP) have an ex­tensive accommodation section (www.immobilien.pnp.de).
IMPORTANT: Please do not transfer any money (e.g. deposit) without having seen the accomodation first.
Hotels, Bed & Breakfasts and Vacation Apartments in Passau
On its website, the Tourism Office of the City of Passau offers various short-term accommodation options. The informa­tion is available in German, English and French. If you are interested in a particular accommodation, please let us know. We will gladly book it for you.
Service Charges Related to Accommoda­tion – '

Nebenkosten

'
Electricity, Gas and Water
Electricity, gas and water can be obtained via Stadtwerke Passau, the public utility company. Please sign up and unsubscribe when moving in/out. This is conveniently done online at www.stadtwerke-passau.de. The website is only available in German but should you have any questions we are happy to help.
License Fee –

'Rundfunkbeitrag

'
In Germany, every household has to pay a fee for public service broadcasting ('Rundfunkbeitrag'). The rule is simple: one fee for every unit of accommodation, which includes flats, apartments or rooms in a hall of residence. The licence fee is not linked to a broadcasting device: it is irrele­vant how many TVs, radios or computers there are at your accommodation.
The licence fee is 17.50 Euro per month and is only paid once per household. The fee only has to be paid by persons aged 18 or above. Privately used vehicles are also covered by this fee. If you live in a shared flat — i.e. a shared household — then only one person has to register to pay the licence fee (and you can split the cost among yourselves). If you have rented a room in a hall of residence, you will need to pay the full fee yourself.
You can sign up for the Rundfunkbeitrag online via https://www.rundfunkbeitrag.de/. Please note that the website is only available in German. Should you need any help feel free to contact us.
Accommodation inspection when mov­ing out - '

Wohnungsabnahme

'
Usually the proprietor requests a depos­it the amount of up to three monthly instalments. The money should be repaid to you when you move out. The deposit can be used to repair damages in the apartment caused by you. When you move out, the proprietor will deduct the cost of any necessary repairs from the deposit and pay back the remaining amount. Please look at the exact rules in your contract. If you have left the flat in good condition, the whole amount should be transferred back in full.
Before you move in, you should make an appointment with the proprietor and take a close look at the apartment to­gether. Let them note down all de­fects on a list (transfer protocol), so that you will not be accused of damages you did not cause. The transfer protocol will be signed by the proprietor and you; one copy will remain in your possession.
Hosting friends or family members
Are friends or family visiting you during your stay in Passau? Make sure to get per­mission from your proprietor that they can stay with you. Please do not assume that your guests can stay with you without asking first.
Pets
Please get your proprietor's written per­mission if you wish to keep a pet, since pets might not be allowed in your apartment.
Subletting – '

Untervermietung

'
Subletting is often prohibited in rental agreements between the owner and the tenant. How­ever, provided it is allowed, the tenant can charge the subtenant rent.
Passau is about 2.5 hours away from Mu­nich Airport. For travelling between Mu­nich Airport and Passau, you can use the so-called Bayern-Ticket, which is valid for the bus (635) and trains (RE, S1). The Bayern-Ticket is cheaper if purchased at the ticket-machine located in the cen­tral area of the airport ('Zentralbereich') but you can also book it in advance, and check your itinerary at the German rail website (www.bahn.de). This ticket allows you any number of trips within the given timeframe. The ticket is available as a day- and as a night-version. Please remember to fill in your name on the ticket. More information can be found in our Welcome Guide or on the homepage of Deutsche Bahn.