Living in Passau with Your Family
If you are coming to Passau with family, there are a number of things to consider. Here you will find a list of the most important topics. Please do not hesitate to contact us, should you have any questions.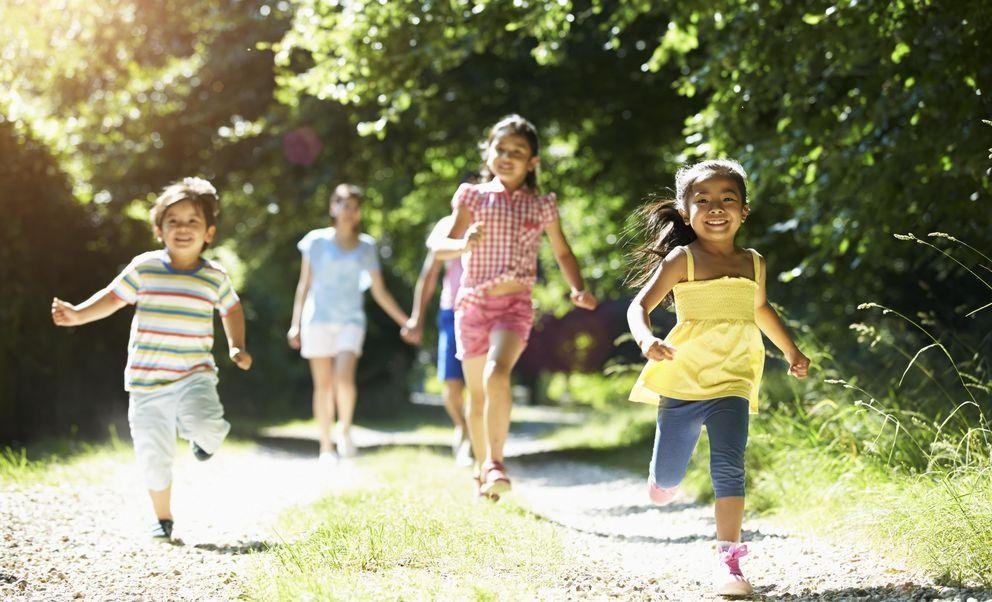 Visa / Documents for Family Members and Children
If you come to Germany with your family, please make sure to bring all important documents for all your family members and apply for visas for them as well. Feel free to ask us for help!
Child Benefit (

'Kindergeld'

)
Child benefit is granted for all children up to 18 years and in some cases even beyond that age.
As a public sector employee, you will re­ceive child benefit from the state's family fund. Please fill in the application form for child benefit.
Please send the form to the State Office for Finance at the following address:
Landesa­mt für Finanzen — Dienststelle Bayreuth, Tunnelstrasse 2, 95448 Bayreuth.
If you are not a pub­lic-sector employee, you will still get child benefit, but the administering unit is the Federal Employment Agency ('Bundes­agentur für Arbeit') rather than the state finance office. For further details and the appli­cation form, visit: https://www.arbeitsagentur.de/en/financial-support
The service number for child support of the Federal Employment Agency is: +49 800 4555530.
Parental Benefit (

'Elterngeld'

)
Parental benefit is a state benefit intend­ed for parents who wish to take some time off from their work to look after their child during the first few months of its life (parental leave). If you have a baby during your stay in Germany, you are also entitled to parental benefit. However, rather than being a permanent subsidy, it is limited to the first 12 to 14 months immediately following the child's birth.
The amount of Elterngeld you will re­ceive is based on the net income of the parent dedicated to caring for the new­born, ranging from a minimum amount of 300 Euro to a maximum of 1,800 Euro. Even if you were not in regular employment before birth, you are entitled to parental benefit. If both parents share the parental leave entitlement and lose income, they receive a maximum of 14 months parental benefit together. In this case, one parent can claim a minimum of two and a maximum of 12 months parental benefit.
Nationals of EU Member States and Iceland, Liechtenstein, Norway and Swit­zerland are entitled to parental benefit in the same way as German nationals if they live or work in Germany. For other foreign citizens, the entitlement depends on the residence title. People with a settlement permit ('Niederlassungserlaubnis') are en­titled to parental benefit, while those here on a temporary residence permit ('Aufen­thaltserlaubnis') are only entitled if they are also entitled to work in Germany or have already legally worked here.
For further details, visit the fol­lowing websites:
After birth, parents receive a medical examination record for their child, which details when certain health checks are due. In general, this routine schedule consists of ten health checks (called U1 to U9, including U7a). The examinations are covered by statutory health insurance.
The first health check (U1) takes place immediately after birth. The U2 health check takes place between the 3rd and 19th day of life – at the hospital or at a paediatrician's practice. Health checks U3 to U9 are carried out at the paediatri­cian's practice during the period up to the 64th month of life. The adolescent health check J1 between ages 12 and 14 also takes place at the paediatrician.
Vaccinations
In Germany, vaccinations are mostly volun­tary, but many vaccinations are highly recommended. The costs of these recom­mended vaccinations are covered by your German health insurance.
One important exception for children is the vaccination against measles. Since March 2020, children who visit a kindergarten or school need proof of vaccination. In Bavaria a vaccination against ticks is also recommended.
Since infectious diseases for infants and children are especially dangerous, you should have your children vaccinat­ed for the first time in their third month. Your child should be vaccinated against all major diseases by their 14th month at the latest. Make sure to receive a vaccination certificate – here all the vaccinations will be recorded – and keep it safe!
The Parent-and-Child Room at the University
Students, academics and university em­ployees with children are now offered a well-equipped separate room on the University's premises that allows them to work and study without worrying about childcare: Parents can use a computer desk to keep up with university assign­ments or work, while a play area with toys, stuffed animals and children's books meets the little ones' needs. A cosy couch and a portacrib further offer both parents and children the chance to take a rest; a kitchenette is available for heating up meals. The parent-and-child room forms part of the University's efforts to strength­en its family-friendly profile. The parent-and-child room is located on the first floor of the Central Library (Room 117). The room is locked; keys can be borrowed from the central information desk. You will need to leave your CampusCard as a deposit while in possession of the key. Guest researchers are welcome to make use of this facility. If accompanying part­ners without a CampusCard want to use the room, please let us know and we will arrange to get the key for you!
Free Meals for Children
The Student Services Association ('Studentenwerk') offers a free meal for children up to the age of six whose parents are enrolled at the University of Passau. The children's menu consists of one main course and one side dish (soup and dessert are counted as side dishes).
To make use of this offer, parents have to show their "Kinderteller-mensacard" at the till. This card can be requested at the Mensa-Office in Room 163 in the Central Library building (Innstrasse 29). Please bring along a copy of your child's birth certificate and your enrolment certificate when requesting the card.
Public Playgrounds
Old Town
Innbrücke

Innpromenade-Stadttheater

Ortsspitze

Pfaffengasse Innstadt

Voglau
Haidenhof-Nord
Dr.-Stefan-Billinger-Strasse

Granecker Weg

Karlsbader Strasse / Breslauer Strasse

Liegnitzer Strasse

Westerburger Strasse
Haidenhof-Süd
Dr.-Ritter-von-Scheuring-Strasse

Leonhard-Paminger-Strasse (Kainzenpark)

Spitzberg
The Passau Family Pass
The Passau Family Pass ('Passau­er Familienpass') gives you ac­cess to numerous discounts and special offers that are good for your fam­ily budget. The Family Pass should en­courage all families to spend quality time together. The free pass is available at the Passavia citizens' office (Bürgerbüro Vornholzstrasse 40). Parents with a child younger than 18 years can apply for the pass.
You can download your applica­tion here: https://www.passau.de/Leben­inPassau/Kinder,Jugendlicheund­Familie/Familienpass/Wobekommt­manihn.aspx
As a newly appointed professor, the Dual Career Service offers your spouse or partner advice on career reorientation in the Passau region. Contact the Dual Career Service for an initial consultation prior to your appointment negotiations.
The Dual Career Service works closely with the University's Family Services and the Welcome Centre for international academics to make sure you and your family get settled quickly in Passau.
Contact:
Telephone: +49(0)851/509-1301
E-Mail: dualcareer@uni-passau.de