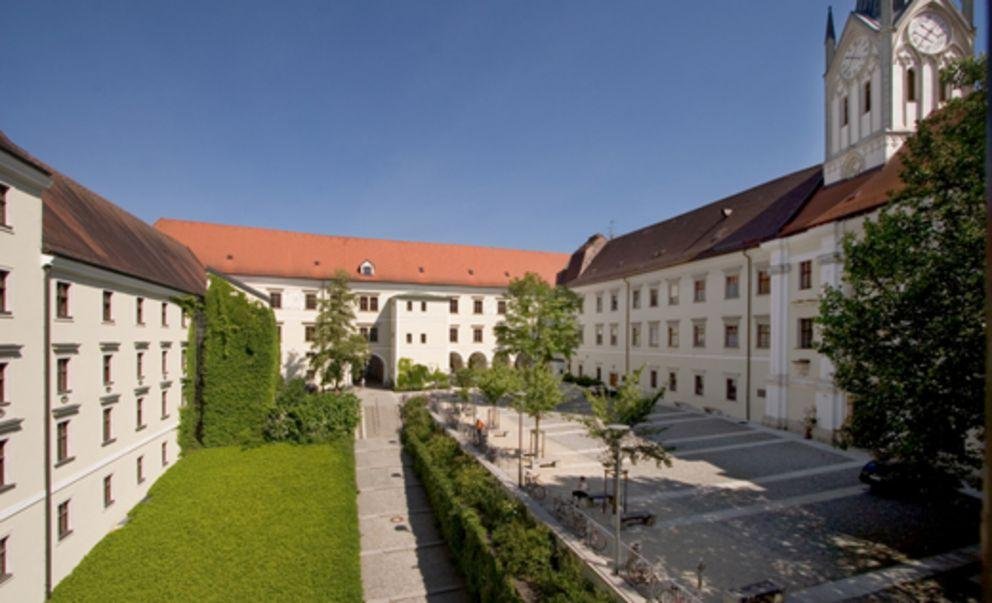 Degree awarded
Bakkalaureus Artium/
Bakkalaurea Artium (B.A.)
Duration and credits
6 semesters; 180 ECTS credits
Starts in
April (summer semester)
and October (winter semester)
Language of instruction
German
To properly comprehend our modern way of life and the challenges it brings, we have to step back and take a thorough look at our history. By adopting a comprehensive scholarly approach, such as that of the B.A. Historical Sciences, we gain an entirely new understanding of very familiar phenomena.
This degree programme has been designed to connect discipline study and interdisciplinary approaches to form a single perspective. It combines the numerous auxiliary sciences and disciplines of history, including Law, Art and Church History as well as Digital History – and rather than focusing exclusively on the major historical eras, allows you to delve into epochal, subject-specific or regional disciplines.
Elements of this accredited degree programme are taught by the Language Centre and various departments across different faculties, drawing from the areas of history, linguistics, cultural studies, philosophy, law and economics.
For details, please consult the Academic Advice Service's infosheet (German).
Choose your own individual study focus from the various sub-disciplines of History
Advanced courses in foreign languages, European cultural area studies and methods for working with historical source material
Includes a compulsory internship and a five-day field trip to prepare you for your future occupation
Career prospects
The B.A. Historical Sciences prepares you for a wide range of occupations requiring an in-depth knowledge of history and the ability to critically appraise documents and historical source material. You will learn to evaluate historical developments and abstract information in complex interrelationships, thereby gaining fundamental problem solving skills.
Historians traditionally work in archives and libraries, adult education, media companies, government, the diplomatic service, in the tourism industry and in museums – particularly those with a focus on cultural history.
Programme syllabus
The degree programme consists of four module groups:
A) Introductory modules
B) Specialisation modules
C) Consolidation modules
D) Competencies modules
A) You will complete six of the following seven introductory modules, the first three being compulsory: the Ancient World, the Middle Ages, Modernity, Art History, Ecclesiastical History, History of Law and Digital Humanities.
B) You will choose two of the following specialisation modules as their major specialisation and a third module as a minor specialisation: Ancient History, Medieval Period, Eastern-European History, Art History and Visual Culture, Ecclesiastical History, History of Law or Digital History. You will also study additional modules in one of the three chosen specialisations or in a fourth specialisation.
C) The Interloquium, Theory and Methods and Didactics modules allow you to use and expand on the theoretical and methodological competencies gained in the previous modules; they also provide the scientific foundation of teaching competencies. Finally, you will complete an internship in Germany or abroad, ideally related to one of the specialisations or occupational areas above.
D) In module group D, you will choose one of five competencies modules (Foreign Languages; Cultural Area Studies; Theology; Philosophy and Psychology or Law, Society and State), which further consolidate the knowledge and skills developed in module groups B and C. These are particularly occupational in their orientation.
For further details, please consult the Academic Advice Service's infosheet (German) and the module catalogue.
Academic entry requirements
To apply for this degree programme you need a recognised university entrance qualification, e.g. the German Abitur or an equivalent qualification.
German language requirements
You will need German language skills at level B2 CEFR or higher to study this degree programme, as that is the main language of instruction for this programme. Therefore, you will have to provide a recognised German language certificate such as DSH-1 or TestDaF 3×4 with your application, unless German was the language of instruction for your secondary school education (e.g. Abitur at a German international school).
The University of Passau has set up a German language teaching unit, German Courses Passau, which offers a selection of preparatory language programmes tailored to the needs of international students. These range from summer courses to a full academic year and cater to learners of all levels.