Welcome to Passau! As matriculated students you are now members of the University of Passau. We hope your studies at the University will be successful and that your student life in Passau will give you many memories you will hold dear for the rest of your life.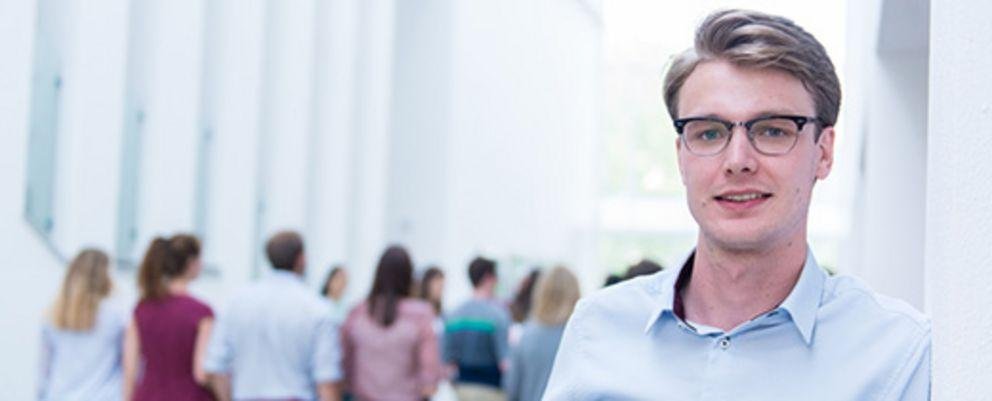 Your first weeks in Passau
The student committee of each faculty organises Orientation Weeks for all new students at the start of each semester. During those weeks current students will show you around campus, give you a detailed tour of the library and show you the best places around town and help you put together your semester timetable. To find out more, check out the student committee pages of your faculty.
The International Office organises Orientation Weeks specifically for international students. Mobility students are required to attend, but we strongly urge all international students to participate, as the rich programme really gives you a head start with all aspects of studying in Passau.
Please remember that, although lectures don't start until mid-April or mid-October, you may have to sit language placement tests and/or aptitude tests, and you may have to attend bridge courses or other information events in the weeks before courses start.
Course and exam registrations and drawing up your timetable
In Germany, you are mostly free to decide at which point in your programme you will study a particular module, lecture, seminar or tutorial. As a result, you will have to register for the individual courses you wish to complete each semester.
To sign up for courses you will use Stud.IP, one of the University's Virtual Learning Environments, which will likely be one of the first digital platforms you will come into contact with during your studies here. In addition to letting you sign up for courses, Stud.IP also helps you put together your timetables, as well as providing a whole host of other functionality that will come in very handy has you progress through your degree programme.
Another important software platform is HISQIS: you will use this to register for examinations (again, in Germany you are not automatically registered for examinations at the end of the semester) and obtain printouts of your Transcript of Records, among other things.
You should have received your username and password for the campus network (ZIM-Kennung in German) when you enrolled. 'ZIM' is the acronym for the Centre for Information Technology and Media Services, aka the University's computer centre. These account credentials will give you access to your e-mail account and all other software platforms maintained by the University. You can reach the login screens from all pages of the University's website by clicking on 'Login' at the very top of the screen.
If you are a studying for a master's degree you should make sure you register for your courses early on, as you may otherwise find that the seminars you wish to study are fully booked.
Placement tests for language courses
The following information applies if you wish to study a language course at the Language Centre:
If you have existing knowledge of the language and have not previously studied this language at the University of Passau, you are required to take a placement test, the results of which are binding. Please make sure you bring the test results along to the first language class.
You do not need to take a placement test if you have no prior knowledge of the language: please register for 'Grundstufe 1.1' (i.e. Foundation 1.1), the beginner's level.
The Language Centre will hold an information evening on Monday, 7 October 2019 at 6 p.m. in lecture theatre 10, Audimax building (Innstrasse 31).

Useful links for new students
We hope you get off to a flying start at the University of Passau!
– Your Academic Advice Service team