Due to the corona pandemic, the Orientation Week cannot take place in its usual format this year. We are putting every effort into creating an alternative, virtual programme of events, so you can have a smooth start at university.
Information about the programme of events can be found on the web pages of the student committees. The latest developments with regards to the coming semester and the digitalisation of teaching are detailed in the FAQs about the Coronavirus.
If you have any questions, you are welcome to contact the Academic Advice Service ahead of time by email: studienberatung@uni-passau.de.
Due to the corona pandemic, this year's orientation week is taking place entirely through digital channels. The student committees will prepare presentations about Stud.IP and offer advice sessions via live chats and social media outlets. Additionally, there will be videos with information about getting started at university and a virtual campus tour. We strongly advise you to participate in the virtual orientation week and make use of the information resources.
We strongly advise all international students to take part in the International Office's orientation week, which will be delivered entirely through digital channels this year. For exchange students, participation is mandatory.
14 and 15 April, with additional advice chat surgeries on 16 and 17 April.
The first day of teaching in summer semester 2020 will be Monday 20 April 2020.
Your access to IT systems and your campuscard
Finding modules and classes in Stud.IP
Stud.IP is an online learning management system. There, you can register as participant on courses, create a timetable, and access learning resources and news about your courses. You'll be sent your username and password by email once you have enrolled.
To find your courses in Stud.IP, find the "Search" link in the navigational menu. On the search page, switch to the tab for "Course Directory" or "Suche im Vorlesungsverzeichnis" if you use the German user interface. In the directory, choose your faculty, the qualification you are studying towards, the title of your programme, if applicable the correct version of the "Studien- und Prüfungsordnung" (academic programme regulations) for the programme you enrolled on, and possibly the applicable additional "Bachelor- bzw. Masternote" selection. At the end of your selections, you will reach the area listing modules and courses that are available for your programme of study in the current semester.
During the Orientation Week, the Centre for Information Technology and Media Services provides introductory information about the digital services and systems of the University.
Applicants who have not (yet) been allocated a username by the University of Passau can browse the course catalogue to find information about courses and modules.
Campus map & car parks
Campus maps, the overview of University buildings and lecture theatres, information about car parking and about printers and photocopiers on campus can be found on the 'Getting around the Campus' page.
Language placement tests
If language classes are mandatory in your programme of study, or if your curriculum allows for optional language classes, and if you already have prior knowledge of your chosen foreign language, then you have to take part in the online placement tests. The outcome of the placement test will determine which level of study is appropriate for you. Aside from English, you can study every language as a complete beginner.
Depending on the test results, you will be allocated to the most suitable level of study for the language course. If you wish to study a language as a complete beginner, you need to enrol for the basic level 1.1..
Many placement tests take place online. Some may be scheduled to take place before the orientation week. If you have prior knowledge of a language for which no placement test is available, please contact the staff teaching that language to determine your level of study through a conversation.
...international students
The international students' handbook contains useful information and important contact details, listing, for example, all the services and sources of advice you can access at the University of Passau.
International students enrolled on a University of Passau programme are invited to make an appointment with the Academic Advice Service before commencing their studies, in case they have any questions about their programme.
You can take the Deutsche Sprachprüfung für den Hochschulzugang (DSH) test at the University of Passau before the semester begins. For programmes beginning in the summer semester 2020, the test was scheduled to take place in March.
... Master's students
If you are a studying for a master's degree you should make sure you register for your courses early on, as you may otherwise find that the seminars you wish to study are fully booked. To register for courses, please use Stud.IP.
If your master's degree programme commences in the summer semester, and if you are planning to study abroad through the Erasmus+ programme during your second or third semester, please contact Almut Bareiß in the International Office at the earliest opportunity - the application deadlines are tight.
...students with disabilities or chronic illnesses
We offer individual consultations to students with disabilities in all phases of their studies. Your contact person at the University, Dr Ulrike Bunge, will be happy to advise you personally on all questions concerning applying for access arrangements. If you have any special needs, please contact us. Together, we will try to find a solution tailored to your personal needs.
Please contact the Student Disabilities Officer if you need any support:
Dr Ulrike Bunge
Phone 0851 509 1151
studienberatung@uni-passau.de
Information about your degree programme
Your degree programme's page collects all the main information in one web profile. Detailed information about your programme's modules and subject areas is available in the "Infosheet" document prepared by the Academic Advice Service. You can download this as a PDF file on your programme's web page.
Basic information about studying at the University
The International Office has put together some information for new students, covering course types, the European Credit Transfer System (ECTS), the German marking scheme and more.
Additional information can be found (in German only) in the Study FAQs.
Recreational sports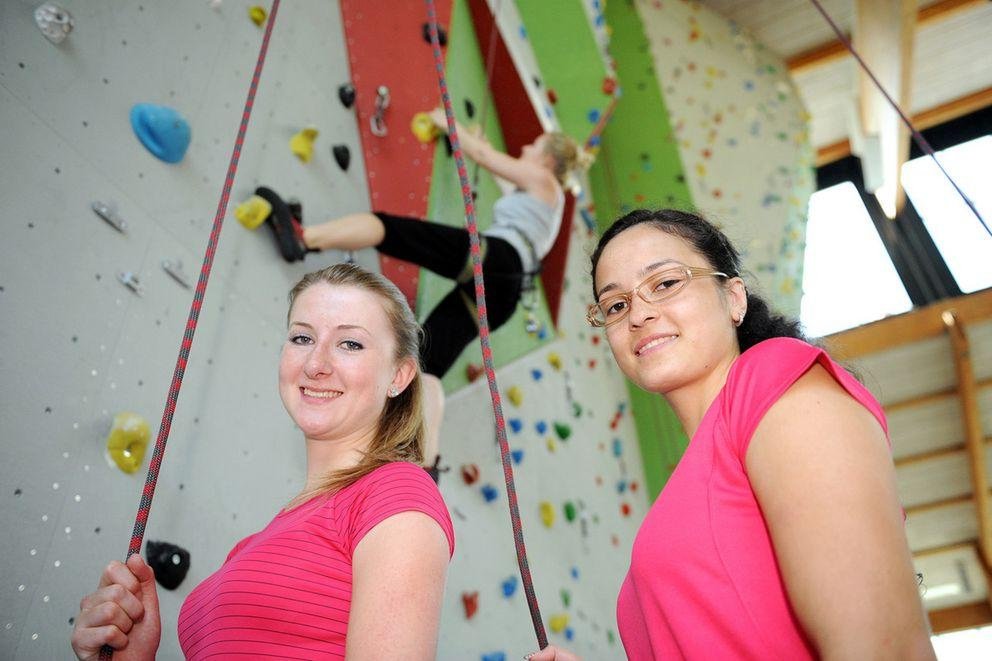 If you like to stay fit and exercise, check out the recreational sports available at the University.
Clubs & societies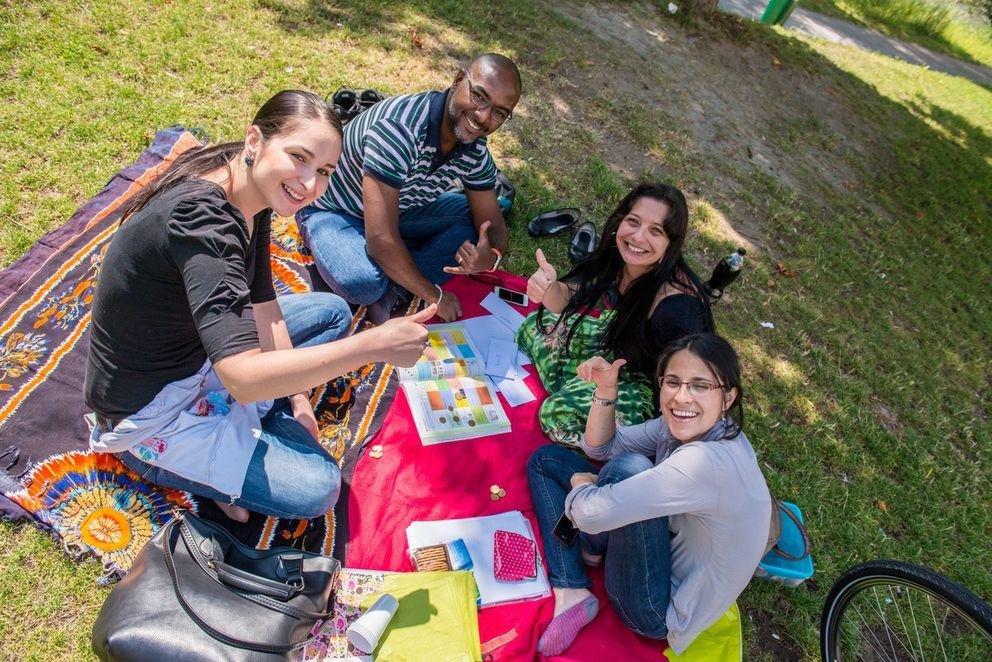 Are you looking for extracurricular activities and like-minded people? Try one of our many clubs and societies.
If you have any questions, please visit the Services and Advice page. There, you will find the appropriate service to assist you.