Excursions and attractions around Passau

Whether you prefer to travel on foot, by bike, by public transport or by car: Passau is a fantastic starting point for day trips and excursions.
If you don't drive, you can hike or cycle along the scenic riverside paths, take high speed trains to capital cities and Unesco world heritage sites, or take the heritage railway into the Bavarian Forest National Park.
Tip: sometimes, there are special offers and discounted train fares available. Visit the Bahn website from time to time to catch any time-limited offers.
Plus, of course, there are the many boat tours and river cruises for those who prefer a more relaxed way of travel!
Passau: a paradise for walkers, hikers and cyclists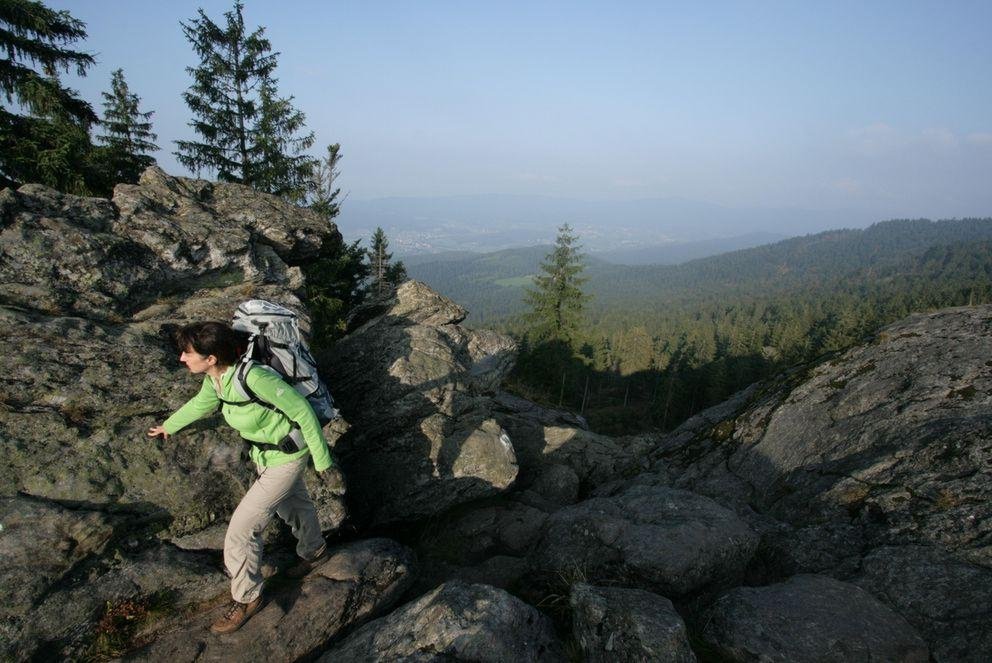 Nature lovers flourish in Passau and the surrounding area: the green countryside is never more than a few minutes' journey away from any part of the city.
Discover the picturesque Bavarian-Austrian Danube Valley: the soft hills of the southern Bavarian Forest mountain range rise above the landscape north of the Danube. Especially popular are hikes along the Ilz Loop (beautiful forest trails with impressive views of the windings of the Ilz River) and to the "Trifftsperre" (log boom) in Passau.
If you like to go further, the Danube cycle path, which passes through Passau, is one of Europe's most popular long distance biking routes. The cycle path follows the river on both banks, connecting Donaueschingen in Bavaria to the Danube delta in Romania. Many Passauers enjoy multi-day cycling holidays to Vienna.
Hikes you can start on our campus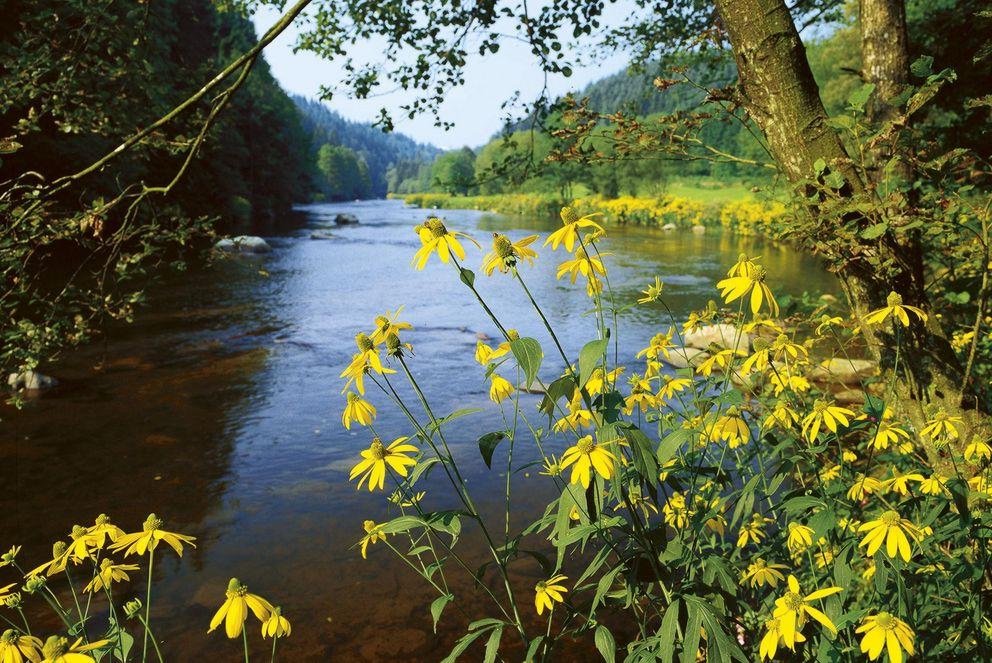 If you like going for walks, you can start some beautiful routes straight from our campus.
A walk to the cider farm across the border
For students, a trip to the cider farm in Austria is a traditional, almost obligatory outing. To get there, start at the University campus and walk along the Inn, up river, for about seven kilometers. Cross the river across the dam in Ingling. At the cider farm's drinkery, you can enjoy cider, apple juice and traditional snacks. As this is Austria, the snacks are called "Jausen" rather than "Brotzeit". After your well-earned break, you might want to continue your hike to the beautiful little Austrian town of Wernstein, about two kilometers further up river.
Video: the Danube cycle path
Playing the video will send your IP address to an external server.
The Bavarian Forest is a mountain range, part of which is protected as the Nationalpark Bayerischer Waldin Germany and the Národní park Šumava (Bohemian Forest national park) in Czechia,
If you visit the national park, you'll find a recreation area in the part closest to Passau, which includes a spectacular canopy walkway (Baumwipfelpfad) for those who aren't afraid of heights.
Open-air musem Bayerischer Wald (Tittling)
The open air museum offers you a chance to see and experience Bavarian history. Its 150 buildings were erected between 1580 and 1850. The village's "residents" will present their crafts, such as printing on textiles or painting glass.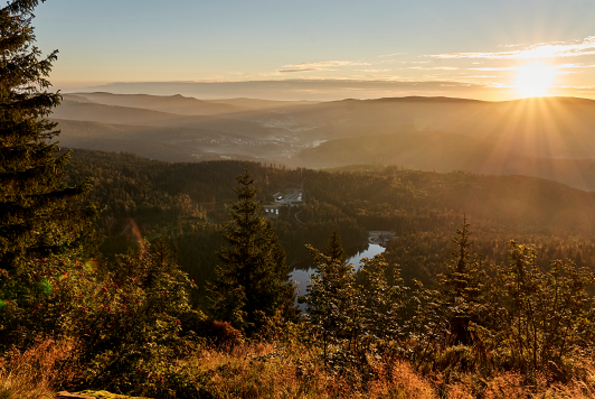 If you have access to a (rental) car, you'll be spoilt for choice among some of Europe's finest day trip destinations.
Chiemsee lake
Bavaria's biggest lake can be found in the foothills of the Alps, where its scenic backdrop offers plenty of Instagram-able locations. Sometimes referred to as the Bavarian Sea, the Chiemsee is perfect for relaxing, swimming and boating.
It's worth your while to visit the lake's islands. On the Herreninsel (men's island), you can find the Herrenchiemsee palace, one of fairy tale king Ludwig II's projects. On the Fraueninsel (ladies' island), there is a convent.
Bavaria's Allgäu region features some of the most beautiful Alpine landscapes. The dramatic panorama near Füssen inspired king Ludwig II to build a folly that would one day become the ultimate fairy tale castle: Neuschwanstein. These days, the iconic palace that inspired Disney's Sleeping Beauty castle attracts millions of visitors every year. It's one of the most popular tourist attractions in Europe - so book ahead if you want to take part in a tour of the castle!
The area around Füssen also features many spectacular hiking paths, as well as a deep-blue Alpine lake, which you can reach on foot from the castle.
Budapest
Hungary's capital city is famous for its thermal baths and its historic architecture.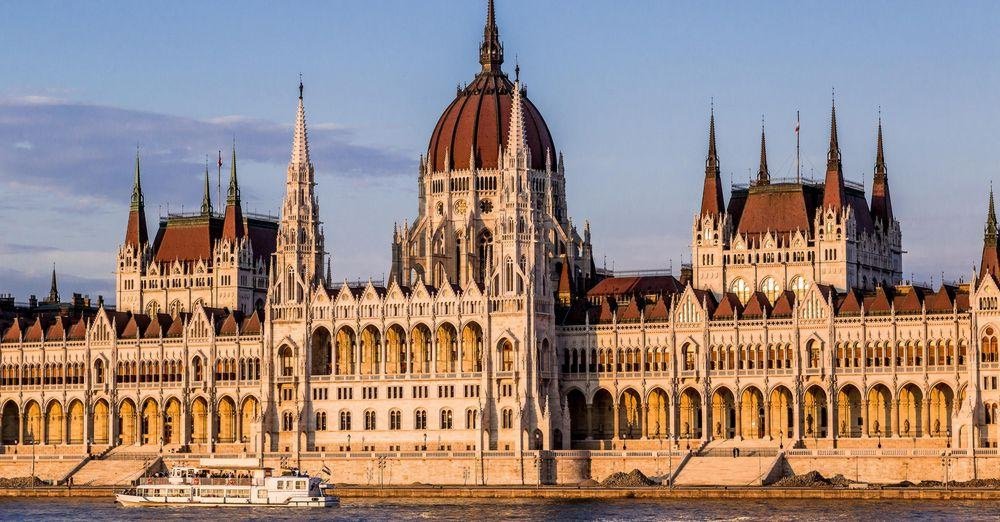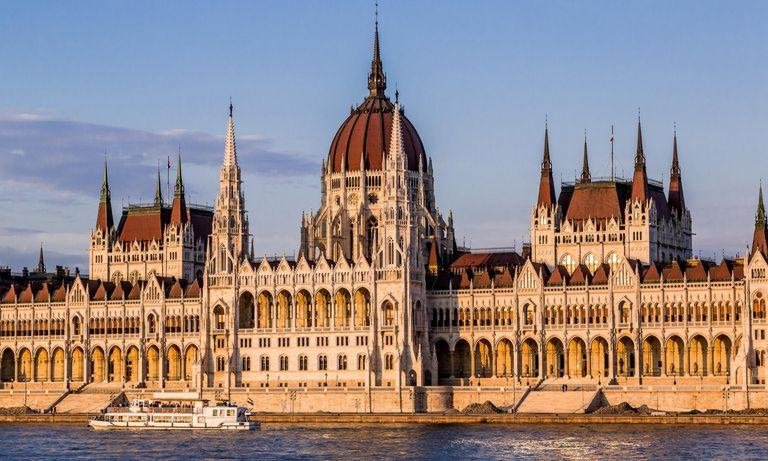 Vienna
Austria's capital features historic buildings, museums and a great music scene.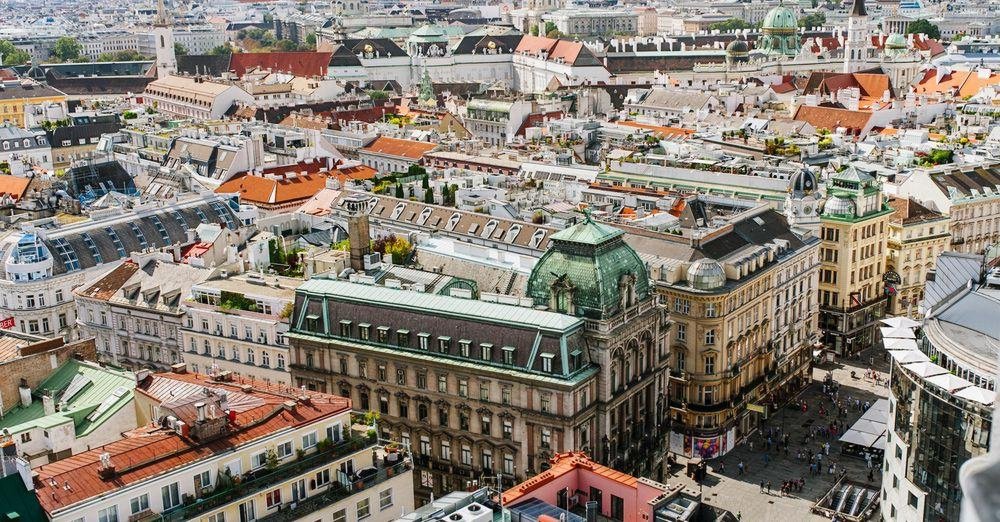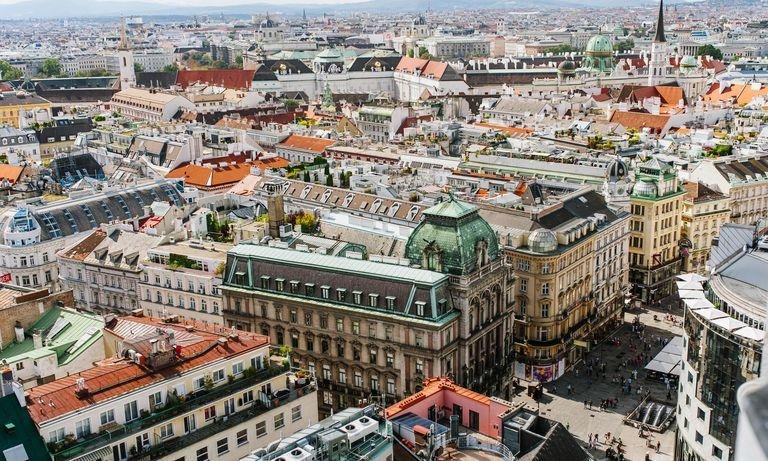 Salzburg
A Unesco world heritage site, Salzburg is famously the birth place of Mozart. The performance arts are celebrated every summer in its annual festival.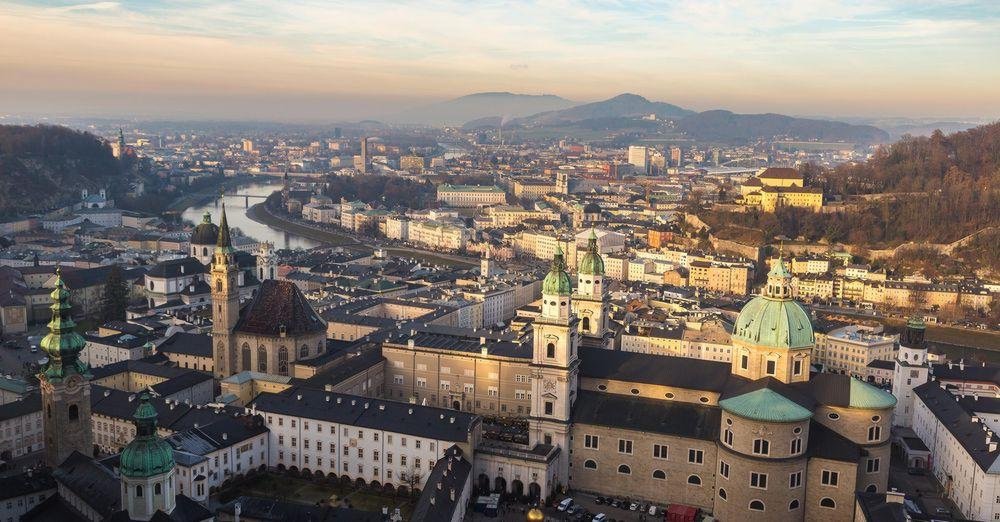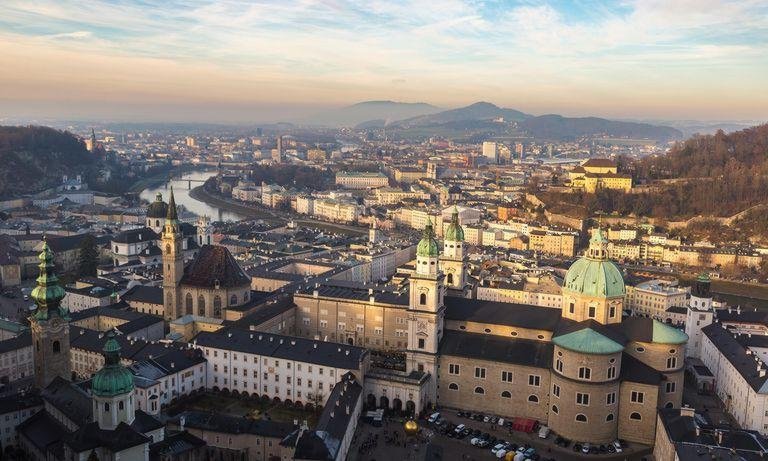 Prague
Czechia's beautiful capital features many layers of history and a rich cultural scene.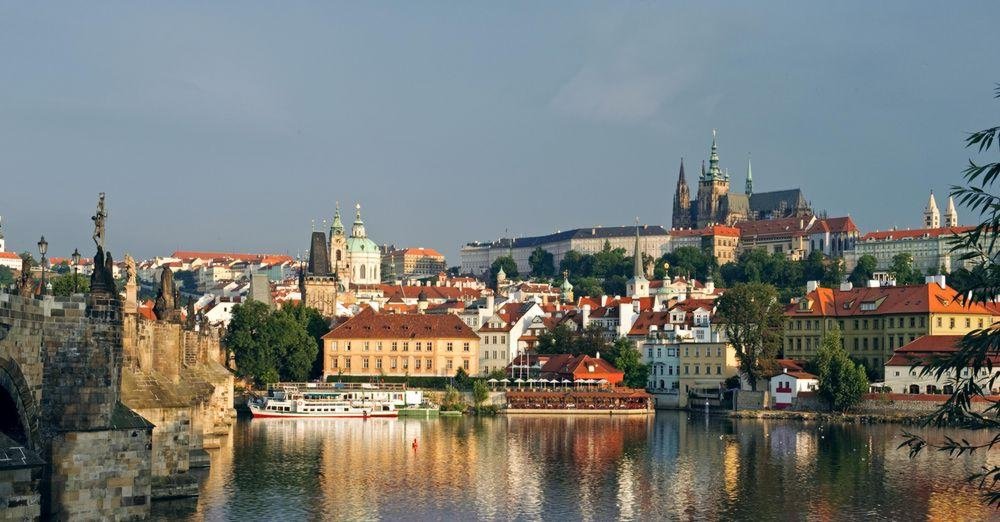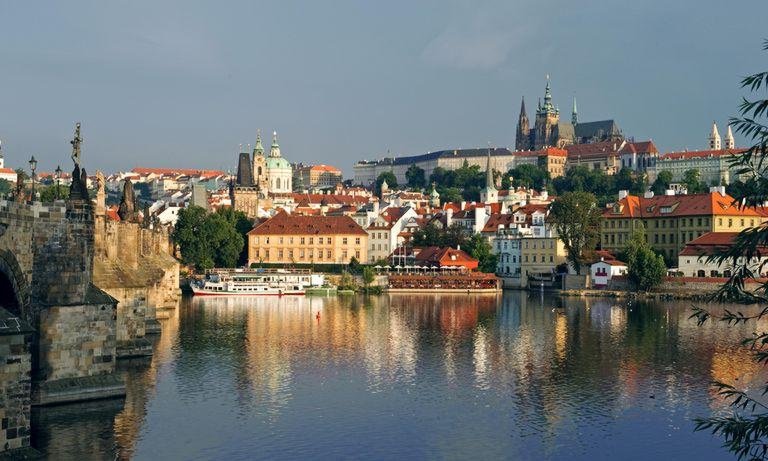 Regensburg
Located up river from Passau on the Danube, Regensburg has a picturesque medieval old town that is recognised as a Unesco World Heritage Site.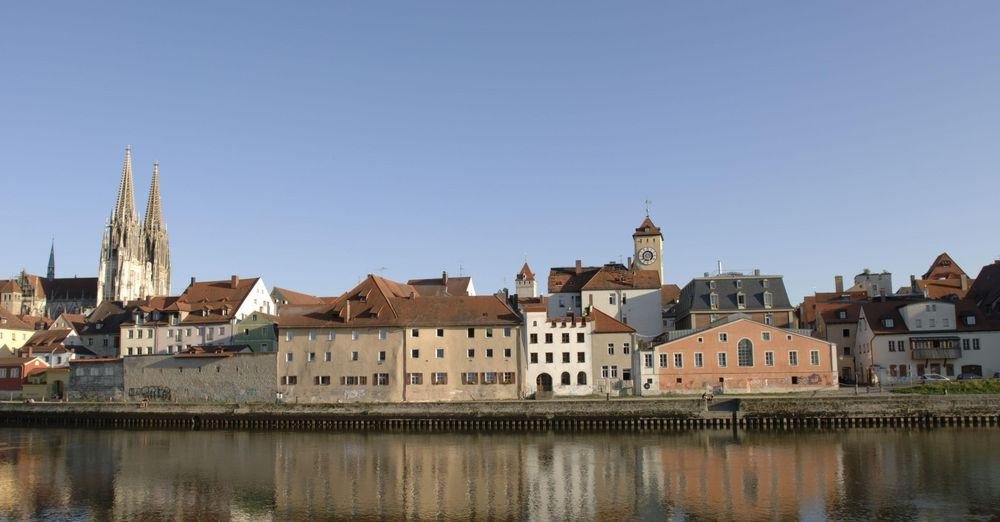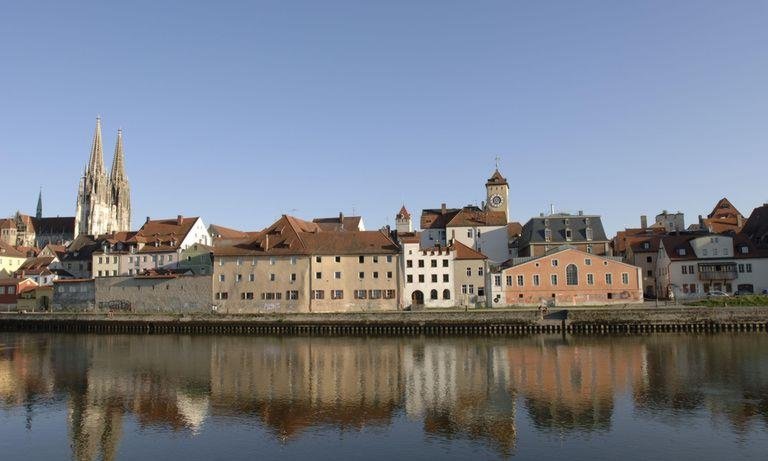 Munich
Bavaria's capital city has a thriving cultural scene. Events include the annual Oktoberfest, Christmas markets and festivals.